PNB fraud: Banks that lent money to Nirav Modi, Mehul Choksi will have to share liability
Banks that lent money to Nirav Modi and Mehul Choksi based on alleged fraudulent guarantees issued by PNB will have to share half the burden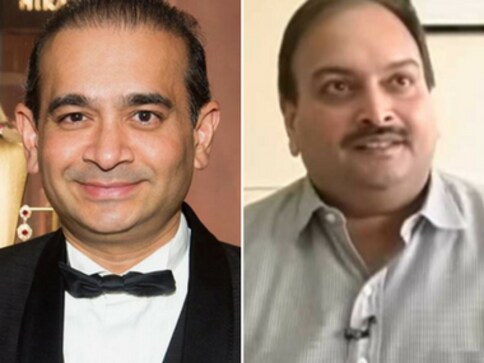 Banks that lent money to billionaire diamantaire Nirav Modi, his uncle Mehul Choksi and their companies based on alleged fraudulent guarantees issued by the Punjab National Bank (PNB) will have to share half the burden if the investigations reveal that there was impropriety on the part of the lenders, a media report quoted a senior finance ministry official as saying.
If inquiry in the case reveals that the lenders did not follow norms, they will have to share the liability, a finance ministry official told The Economic Times on the condition of anonymity.
The PNB on Tuesday agreed that it would honour claims by peer banks who issued credit to Modi and Choksi against guarantees given by PNB, but added that the payments would come with riders.
On Monday, it was reported that some 30 banks paid out funds based on letters of undertaking (LoUs) issued by the PNB on behalf of Modi, Choksi and their companies.
The Parliamentary Standing Committee on Finance, headed by Congress member M Veerappa Moily, in a report, said that "many Indian banks including State Bank of India, Union Bank of India, Allahabad Bank, Axis Bank and some foreign banks, lent money to many entities or companies based on the alleged fraudulent guarantees."
The committee had called for a wider probe in the PNB scam. Modi, Choksi and their associates allegedly colluded with a few bankers to defraud PNB, the country's biggest ever banking fraud.
The Central Bureau of Investigation (CBI) on Tuesday alleged that firms controlled by Modi and Choksi obtained fraudulent LoUs and letters of credit (LCs) worth $2 billion (Rs 12,636 crore) from PNB in connivance with bank officials.
In Tuesday's plea before the special CBI court, the agency said it has filed another supplementary complaint about additional fraud of Rs 942 crore, taking the total amount of fraud to Rs 7,080 crore.
With inputs from agencies
India
The CBI seized an AgustaWestland helicopter from the premises of builder Avinash Bhosale in Pune on Saturday in connection with the Rs 34,615-crore DHFL scam case, officials said.
India
CBI Special Public Prosecutor (SPP) Ranjan Sharma said that in the year 2009, Sanyogita Ganj police had registered a case of cheating against six people during the PMT examination. In the examination, two students had sent two other people to take the examination in their place
India
The report has been sought within 15 days following a complaint that alleges cartelisation, facilitating monopolies and favouring blacklisted firms in the awarding of liquor licences under Excise Policy 2021-22 of the AAP government