PNB fraud: Bank accuses Nirav Modi, team of rigging US bankruptcy auction; moves New York court
PNB has also claimed that before filing bankruptcy petition, Modi's right hand man Mihir Bhansali was in touch with the fugitive diamantaire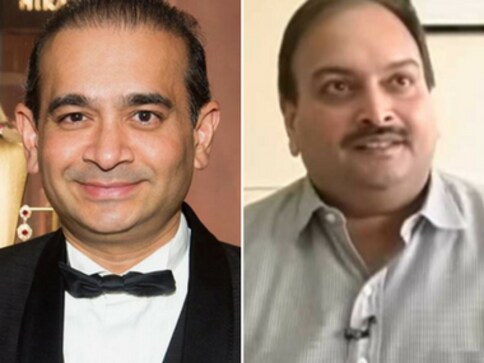 New Delhi: Punjab National Bank (PNB) defrauded by diamond merchant Nirav Modi and his uncle Mehul Choksi to the tune of over Rs 14,000 crore has moved a motion in the US Bankruptcy Court Southern District of New York on 23 May alleging that Modi and his team may engineer a fraud in the sale and the court should appoint a "trustee to serve as a responsible fiduciary who can oversee a sales process not tainted by the Modi fraud."
PNB has also claimed that before filing bankruptcy petition, Modi's right hand man Mihir Bhansali was in touch with the fugitive diamantaire. It appears Bhansali also spoke to Modi after one of his company's -- A. Jaffe -- auction process was completed on 3 May, 2018 which the state-owned bank fears was totally rigged to allegedly favor a company, Parag Diamonds, considered to be close to Modi. Parag Diamonds, a New York-based company is owned by Panna Jain and his wife Rajni Jain. Subsequently, Panna and Rajni Jain formed a company Paramount LLC in Delaware, USA to facilitate Asset Purchase Agreement (APA). On 11 May, 2018, Modi's A. Jaffe Inc and Paramount entered into APA agreement for the purchase and sale of substantially all of the A. Jaffe Inc assets.
Jain claimed that none of Parag Diamonds, Paramount's owners and employees are connected or related to Modi's companies. He also claimed that none of the directors had direct or indirect communication with the fugitive diamantaire or his associates and Modi or his aides did not negotiate the auction in any way. But PNB suspects foul play. In a submission to the US court on 23 May, the PNB attorney said: "It was only through cross-examination of the Chief Restructuring Officer (CRO) by counsel for PNB that this Court learned of the communications between Mihir Bhansali and Modi, the communications between management and potential bidders relating to their future employment and the possible connection between family members of Modi and Mr. Jain's family."
The motion moved by the attorneys for PNB said the debtors (Nirav Modi's company and affiliates - Firestar Diamond, Inc., Fantasy, Inc. and A Jaffe. Inc - all based in the US) and existing management has failed to take any serious steps to ensure that those involved in fraud and other wrongful conduct were not involved in the sale process, that employees did not engage in discussions with potential bidders that gave rise to obvious conflicts of interests, or that employees ceased their communications with Modi, the indirect majority shareholder of the debtors and a fugitive from justice.
"After the Sale Hearing, even more disturbing facts came to light, as the Debtors' President, Mihir Bhansali, abruptly resigned to avoid providing information required by the Court at the Sale Hearing and, through his counsel, informed the Court that if called to testify he would invoke his Fifth Amendment right against self- incrimination," PNB attorneys submitted in the court.
Bhansali, a resident of 23 Park Avenue, New York was one of the directors of Nirav Modi Limited, UK before he was removed on 9 March, 2018. He is also listed as an employee of Modi-owned Firestar Diamond USA, which has filed for bankruptcy. He was made president and sole director of the debtors when Firestar Diamond filed petition for bankruptcy, but he abruptly resigned triggering suspicion that Modi and his group was trying to plot some conspiracy.
PNB's attorney has also told the US court that Modi transferred the money garnered through fraudulent Letters of Undertaking (LoU) to other companies abroad. "These funds should have been dispersed to the 'exporter/beneficiary' to finance the import of goods into India; however, funds were dispersed to other Modi Entities instead of to third-party exporters/suppliers and were not used for bona fide import/export purposes," the submission on 23 May further stated.
The PNB has also revealed to the US court that other funds were used to pay exporters for purported import transactions of semi-precious and precious stones that according to a preliminary analysis are unsupported by any documentation (e.g., key documents are missing from Indian customs authority records) and often involve shell companies affiliated with Modi and his associates. PNB suspects that in many instances the proceeds of the fraudulent LOUs were routed back to Modi and the Modi Entities without ever being used for the import of semi-precious or precious stones.
Big conspiracy unraveling in US court
PNB's  attorney's claimed in the US court on 23 May that debtors were engaged in frequent business dealing with affiliates like Firestar International Limited, Firestar Diamond International Private Limited and Firestar Diamond FZE, which are prima facie beneficiaries of Modi fraud. These suspect entities allegedly hold more than $7 million in claims against the debtors, which suggests that the Nirav Modi's company was engaged in highly suspect transactions with affiliated entities, which could be just round tripping of money.
"The Debtors also have numerous relationships with exporters and importers associated with Modi and the related fraud. According to the Debtors' schedules, the total amount owed to certain suspect exporters and importers is approximately $6.5 million. In fact, A. Jaffe's two largest creditors, Pacific Diamonds FZE and Tri Color Gems, are named as the "exporter/beneficiary" on LOUs already identified as fraudulent. hese facts, along with other facts disclosed in PNB's prior filings with this Court, strongly suggest that the Debtors were involved in the Modi fraud," PNB Attorneys claimed.
Questions are also being raised about the involvement of another trusted lieutenant of Nirav Modi -- Ajay Gandhi, who is Chief Financial Officer (CFO) of Fire Star Diamond and till March 9 2018 served as one of the Directors of Nirav Modi Limited UK.
On 23 March, 2018, Modi's men had filed a motion requesting the US court for the sale of all the assets and set a hearing to consider approval of the roposed Sale. The auctions for the assets of Firestar and Modi's another subsidiary firm Fantasy Inc were later adjourned to a date to be determined.
Requesting the court for appointment of a trustee to oversee the sale process and ensure Nirav Modi does not manipulate it.
"This Court, PNB, and other parties in interest should not be forced to worry that every single action taken by the Debtors may be tainted by fraud. The integrity of the U.S. bankruptcy process should not be an open question," PNB submission in the US court said.