PNB fraud: Antigua gave Mehul Choksi citizenship post background checks and police clearance; setback to India's extradition attempt?
It would be difficult to revoke Choksi citizenship as it is possible for the government for it entails a legal process. Choksi is protected by the law in Antigua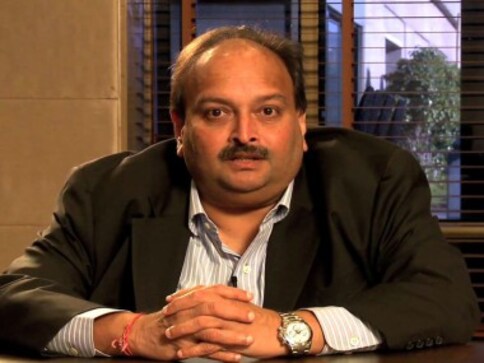 Mumbai: In what seems like a setback to the Indian government, the government of Antigua and Barbuda has said that it cannot deport fugitive Indian jeweller Mehul Choksi as he is a citizen of that country.
The Antiguan government also denied any wrongdoing in granting a passport to Choksi, according to CNN-News18. It would be difficult to revoke Choksi's citizenship for it entails a legal process. Choksi is protected by the law in Antigua.
Furthermore, the prime minister of Antigua, Gaston Browne, has said that his hands are tied in the matter, CNN News18 report said.
Though Choksi is wanted in India and non-bailable warrants have been issued against him, there is nothing much the Indian government can do as it does not have an extradition treaty with Antigua, said the news channel.
Meanwhile, Choksi's lawyer refused to provide answers about his whereabouts, the news channel added.
Sebi clarification
Markets regulator SEBI has denied it received any request for details about Choksi in connection with the process that grants Antiguan citizenship. This follows news that Antigua's Citizenship by Investment Unit (CIU) ran a background check on Choksi with the SEBI.
#PNBFraud Case | @SEBI_India denies receiving any request from Antigua citizenship investment unit on investigation updates in relation to Mehul Choksi pic.twitter.com/Lm0StNfuLF — CNBC-TV18 (@CNBCTV18Live) August 3, 2018
Political blame game
Senior Congress leaders blamed the government for Choksi getting clearance from Indian authorities that enabled the Antiguan government to grant him citizenship. Randeep Singh Surjewala, in-charge, Communications, All India Congress Committee (AICC), tweeted that Choksi escaped with the 'active connivance and complicity of every agency of the Modi govt'.
अंतराष्ट्रीय पटल पर 'चौकीदार बन गया भागीदार' का प्रमाण अब जगजाहिर हो गया ! 'भगौड़ों का साथ, भगौड़ों का विकास', है मोदी सरकार का नारा ! New facts uncover the 'The Great Escape' of Mehul Choksi, with the active connivance & complicity of every agency of Modi Govt Our Statement- pic.twitter.com/d0TfBoKPc4 — Randeep Singh Surjewala (@rssurjewala) August 3, 2018
Sanjay Jha, in a tweet, said 'Mehul bhai gets the special VVIP treatment':
This is where Mehul Bhai gets the special VVIP treatment. "Police Certificate Gave All-Clear: Antigua On Mehul Choksi's Citizenship https://t.co/sXMRtm2yco via @ndtv — Sanjay Jha (@JhaSanjay) August 3, 2018
Choksi given clearance certificate by MEA
The Antigua government has said that Choksi was given citizenship of the Carribean country after "stringent background checks" and a clearance certificate by the Mumbai police and the external affairs ministry, the IANS reported.
Antigua and Barbuda's Citizenship by Investment Unit has clarified that it took all steps to ensure fugitive diamantaire and Punjab National Bank scam accused Mehul Choksi was a 'fit and proper candidate' for the grant of citizenship — ANI Digital (@ani_digital) August 3, 2018
Antigua's Citizenship by Investment Unit (CIU) has said that while conducting background checks on Choksi, it found that SEBI had initiated investigations against him twice. But the cases, according to India's markets regulator, had been closed. In a detailed statement, the citizenship authority said the businessman's application was received in May 2017 with necessary documentary requirements, including a police clearance certificate.
"The said police clearance certificate from the government of India, Ministry of External Affairs Regional Passport Office, Mumbai, certified that there was no adverse information against Mehul Chinubbhai Choksi which would render him ineligible for grant of travel facilities including visa for Antigua and Barbuda."
The CIU statement, shared by the Antigua Observer newspaper on its website, said these facts were being made public "in an effort to provide clarity and address misinformation that has been circulating in the public domain". It said as Choksi's application was subjected to "stringent background checks" as is done with all applications submitted to the unit. These checks include open source Internet checks, Thompson Reuters World-Check, queries of various sanctions lists, engagement with regional and international intelligence agencies like Interpol as well as contracted third-party due diligence providers. "It was only after the results of all of these checks had been received and assessed that a final decision was taken on the application. In no instance was any derogatory information disclosed on the applicant."
The statement said the CIU received documentation of two instances in which the SEBI, in 2014 and 2017, opened investigations on a corporate entity owned by Choksi. "We requested updates on the status of the investigations and received documentary confirmation, issued by the SEBI, stating that in one case, the matter had been satisfactorily closed, and indicating in the other that there is not sufficient evidence to pursue the matter further. "None of these matters is the subject of the current warrants issued by the Central Bureau of Investigations (CBI) in connection with the Punjab National Bank. It was also observed that (a) 2016 non-bailable warrant (against Choksi) was discontinued in October 2016." The CIU also dismissed a reported claim by the CBI that indicated that the Interpol had made no direct contact with the Antigua authorities on Choksi. "The CIU maintains, that this comment notwithstanding, that its background investigations do in fact include Interpol. Were there an active warrant for Choksi at the time his citizenship application was being processed, this information should have already been made available to Interpol, a notification of which would have been readily accessible by the CIU and its due diligence partners. " Further, the warrant should have formed a part of the criminal records database in India and therefore declared in the police clearance certificate issued by External Affairs Ministry."
The statement said the notice of the ongoing criminal investigation for defrauding the Punjab National Bank to the tune of Rs 13,500 crore against Choksi was first issued by Indian authorities on 31 January, 2018. "As such, these matters emerged well after the background vetting process which would have resulted in the August 2017 approval of Choksi's application and his subsequent registration as a citizen in November 2017." It said the CIU had taken all reasonable steps to ensure that Choksi was a fit and proper candidate for the grant of citizenship as allowed under the Antigua and Barbuda Citizenship By Investment Act.
Last week, the Central Bureau of Investigation (CBI) in its communication sent to Antiguan authorities cited a diffusion notice issued by the Interpol against the fugitive businessman and sought details of his movement and his present location, officials said. Choksi took Antigua's oath of allegiance on 15 January this year, after taking citizenship in November 2017, officials added. They had said that after getting confirmation, the agency is likely to move an extradition request through the external affairs ministry and may not wait for a Red Corner Notice(RCN) as the application is still pending with Interpol.
Choksi moved to expand his business
Earlier, in a statement issued through his lawyer, Choksi justified an Antiguan passport, saying his move was driven by business interests.
#MehulChoksi Bhai issued a statement to justify his Antigua passport pic.twitter.com/K5Aj830aGb

— Rishikesh Kumar (@rishhikesh) July 27, 2018
Choksi is wanted in India for allegedly colluding with nephew and billionaire diamantaire Nirav Modi to defraud the Punjab National Bank (PNB) of nearly Rs 14,000 crore.
--With inputs from IANS
Find latest and upcoming tech gadgets online on Tech2 Gadgets. Get technology news, gadgets reviews & ratings. Popular gadgets including laptop, tablet and mobile specifications, features, prices, comparison.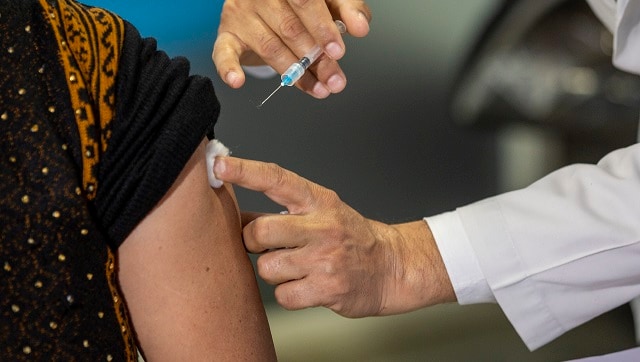 India
In view of the global COVID-19 situation, the Centre has decided not to have a foreign dignitary present at the Republic Day celebrations this year. It will be for the first time in over five decades that there will be no chief guest at the Republic Day parade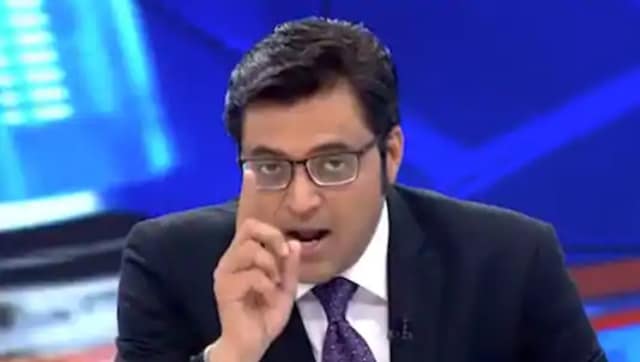 India
ARG Media had filed several pleas and interim applications in the HC urging the court to transfer the probe in the case to CBI, stay any further investigation in the case, and to restrain the police from taking any coercive action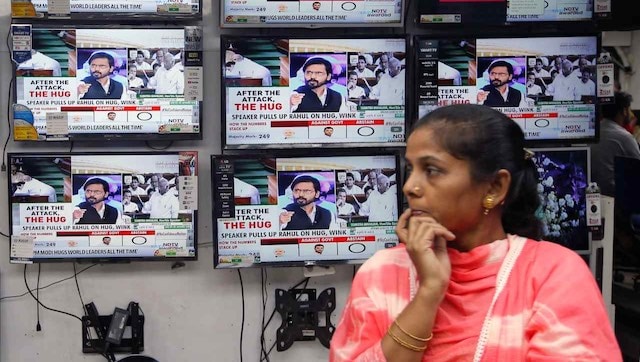 India
The material collected by the investigating officer shows that Dasgupta manipulated TRP for particular channels by using his office as the CEO of BARC, the court observed