PNB fraud: Antigua could extradite Gitanjali Gems boss Mehul Choksi to India under Commonwealth laws
On 5 August, India handed Antigua a request for Choksi's extradition, who is wanted in India in connection with the $2 billion Punjab National Bank (PNB) scam.
Notwithstanding the absence of a bilateral treaty, authorities in Antigua and Barbuda should be able to extradite Gitanjali Gems boss Mehul Choksi to India as the two countries are members of the Commonwealth of Nations, according to a media report.
The Ministry of External Affairs (MEA), in a 3 August 2018, notification, has clarified that India's Extradition Act (1962) applies to the Caribbean nation because Antiguan authorities have already notified India as a 'Designated Commonwealth Country' under the provision of the Antiguan Extradition Act (1993), the ANI reported.
Indian government directs provisions of Extradition Act 1962 shall apply with respect to Antigua & Barbuda. In 2001 Antigua & Barbuda notified India as designated country under Commonwealth country under the provision of Extradition Act. pic.twitter.com/kdi0SrVXvr

— ANI (@ANI) August 6, 2018
And according to The Economic Times, the government of Antigua and Barbuda is of the view that Section 7 of its Extradition Act (1993) provides scope for acting on India's request to extradite Choksi.
On Sunday, India handed Antigua a request for Choksi's extradition. Official sources said a team comprising officials from the MEA and other agencies went to Antigua a couple of days ago to table a request for his extradition. Choksi is wanted in India in connection with the $2 billion Punjab National Bank (PNB) scam.
"The team met the foreign ministry officials of the Caribbean nation yesterday and handed over the request to extradite Choksi to India," an official source said. The team, led by an Additional Secretary in the MEA's Consular and Passport Division in New Delhi, also presented details of the case against Choksi who is one of the alleged masterminds of the scam, along with his nephew Nirav Modi.
Choksi took an oath of allegiance in Antigua on 15 January. He fled India on 4 January, 2018, and his citizenship was cleared in November 2017. As per reports, Antiguan authorities cleared Choksi's citizenship as they did not receive any adverse report to stall his application for it.
Choksi's application for citizenship in Antigua, in May 2017, was accompanied with clearance from the local police as is required by norms, Antiguan newspaper the Daily Observer reported, citing a statement from the Citizenship by Investment Unit (CIU) of Antigua and Barbuda (CIU).
It noted that the police clearance certificate (PCC) from the Regional Passport Office in Mumbai said that there was no adverse information against Choksi, which would render him ineligible for grant of travel facilities including a visa for Antigua and Barbuda.
When asked about the PCC to Choksi, a spokesperson of the Ministry of External Affairs has said that it was given on the basis of a clear police verification report (PVR) available on his passport at that time.
Under Antigua and Barbuda's 'Citizenship by Investment Program', an individual can secure an Antiguan passport on a minimum investment of $1,00,000 in the National Development Fund.
Choksi and his companies allegedly availed credit from overseas branches of Indian banks using fraudulent PNB guarantees given through letters of undertaking (LoUs) and letters of credit issued by the PNB's Brady House branch, in Mumbai, which were not repaid, bringing liability on the state-run bank, officials have said.
With inputs from PTI
Entertainment
Priyanka Singh, the sister of late actor Sushant Singh Rajput, demanded justice for her brother and stated that no movie about SSR should be made.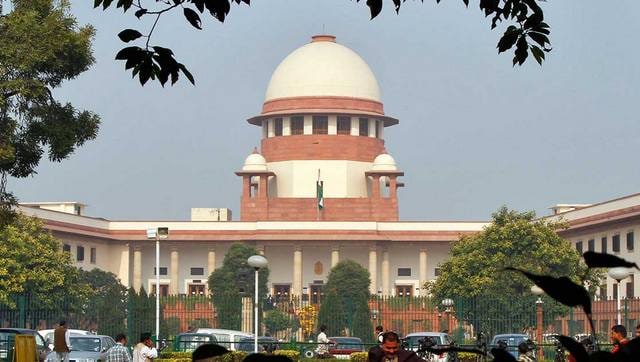 India
The suit said that as the general consent given to the central agency by the Trinamool Congress government has been withdrawn, the FIRs lodged cannot be proceeded with
Business
They have been accused of cheating the Central Bank of India along with 11 other banks to the tune of Rs 1,626.74 crore