PMO asks ministry to fast-track deallocating coal blocks
After allotting 116 deallocated coal mines to Coal India, PMO has asked Coal Ministry to fast-track the process of taking back the coal blocks from private firms which have not developed them.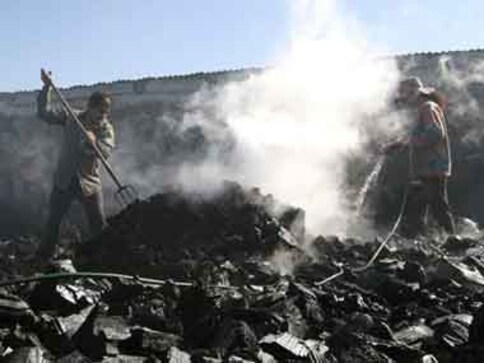 The Prime Minister's Office (PMO) has asked the Coal Ministry to fast-track the process of taking back the coal blocks from private firms which have not developed them and giving the deallocated coal mines to Coal India (CIL).
"Recently, the PMO has asked to expedite the process of coal blocks deallocation and give the deallocated blocks to Coal India," an official with the Coal Ministry privy to the development said. Also, the PMO has said the CIL should appoint mine developer and operators (MDOs) to begin production from these deallocated coal blocks without delay, the official said.
The Coal Ministry had recently allotted 116 mines out of 138 mines CIL had demanded. Since CIL is a government-owned company, the Coal Ministry under the government dispensation route has the right to allocate mines to the CIL, an official in the Ministry had said earlier.
Coming down heavily on the private companies delaying the development of coal blocks allocated to them for captive use, the government had recently issued show-cause notices to 58 coal block allottees which have delayed the production from the mines.
The notices were issued to firms such as Reliance Power's Sasan, Tata Power, Hindalco, Grasim Industries, JSW, Bhushan Steel, TVNL, Jharkhand State Mineral Development Corporation and Chhattisgarh Mineral Development Corporation, among others.
The notices sought reasons for delay in developing blocks and warned them of cancellation of mines if no explanation was given in 20 days.
In May last year, the government had cancelled allotment of 14 coal blocks and one lignite block of companies like NTPC, DVC and Andhra Pradesh Power Generation Corporation.
PTI
Business
The ministry had recently asked Coal India Ltd (CIL) to examine issues, including changes in the penalty clause, raised by the power producers regarding the model fuel supply agreement.
Economy
The detailed exploration of 54 coal mines to be allocated will begin in the next two months. A maximum of 16 have been earmarked for the power sector, 12 for the steel sector have been earmarked.
Business
The Coal Ministry had earlier sought CIL's view on issues raised by the Power Ministry & Association Of Power Producers.