PM Modi's Harvard dig at Amartya Sen: 7% GDP is good but it's too early to gloat
When the final, revised numbers come in the approaching months, the growth narrative (as depicted by the numbers) could take a turn on either side
Prime Minister Narendra Modi is a happy man looking at the higher-than-predicted October-December quarter GDP number. The government machinery, particularly economic affairs secretary Shaktikanta Das, too feels the GDP figure is a fitting reply to demonetisation critics. The list includes some globally renowned names, such as Nobel laureates Amartya Sen and Paul Krugman, who had said the note ban move will have disastrous consequences on the economy.
Speaking at an election rally in Maharajganj, UP, Modi said, "On the one hand are those (critics of note ban) who talk of what people at Harvard say and on the other hand is a poor man's son who through his hard work is trying to improve the economy," Modi said at an election meeting. Modi didn't name anyone but his dig was likely aimed at the likes of Manmohan Singh and Sen.
After the latest GDP numbers came out, Shaktikanta Das, too, said third quarter numbers proved the demonetisation critics wrong. "The third quarter GDP numbers are out and as you have seen the numbers completely negate the kind of negative projections and speculations made about the impact of demonetisation," Das said. "An overestimation was done about the so called negative impact of demonetisation. It is very satisfying to know that it is not there. Because we still remain 7 percent plus growth country..."
A better GDP number is good but a little caution is warranted before the government begins chest-thumping on the numbers and totally write off the economists/critics at this stage.
The reason is simple: Most agree that the third quarter GDP numbers are seen with an element of skepticism and, more importantly, is not backed by strong corroborative evidence. Hence there is a possibility of being revised downwards when the final numbers come out later. It would augur well for the government to take a cautious approach on the GDP numbers instead of already going on a celebration mode, to avoid possible embarrassment later.
Here are a few reasons for the Modi-government to exercise a little caution on the GDP numbers:
First, about 40-45 percent of India's GDP and 80 percent of employment are estimated to be in the informal (this estimate vary) sector, and this is where the demonetisation-induced cash crunch has had its maximum impact. Most economists who have analysed the third quarter GDP numbers have said that the GDP data might not have captured the impact on informal economy to desired extent. About 78 percent of overall economic activities are in cash transactions. It is virtually impossible that sudden withdrawal of 86 percent of the currency not inflicting pain on their cash flows and income stream. Small traders, micro entrepreneurs constitute this segment in a major way, so are small farmers and services providers. It is possible that these segments have been hit hard and the impact, in numbers, might show with a lag. This is what Nomura has highlighted in its note saying "The inability of official statistics to capture the negative growth effects on the unorganised sectors, as the official numbers are based largely on organised sector data."
Second, some of the upside to the third quarter GDP numbers is on account of a statistical effect on account of downward revisions of the past numbers. On a lower base in the year-ago period, the current year numbers will appear to be bigger than what the absolute increase is. As Nomura report points out, the GDP growth estimate for Q4 2015 was also revised lower by 0.8 percentage points to 6.5 percent y-o-y from 7.2 percent, thereby creating a large favorable base effect for comparison. Also, there is a possibility that companies showed their cash in hand (after demonetisation) as sales, then this may be getting captured as a higher value addition in these specific sectors (as corporate data are partly used to estimate growth), Nomura said. "In our view, official GDP statistics are significantly underestimating the growth impact of demonetisation," Nomura report said.
Third, besides the statistical effect, there could be another reason why the third quarter GDP numbers have come higher-than-expected. As Pronab Sen, the former Secretary of the Statistics Ministry, points out, corporates might have rushed to push their inventory out of factories and into retail outlets and also paid excise tax on these. But there is a possibility that the sales at the retail outlets did not happen because people decided to postpone purchases. Since, the GDP data is collected at the factory level but did not capture the inventories lying idle at automobile showrooms, departmental stores and other retail outlets.
"In fact, the GDP figures for the January-March quarter will probably reflect the disruption caused by demonetisation more accurately," Pronab Sen told News18, adding "you can only push out so much inventory but if it is piling up in retail stores and not being sold, the factories won't be able to send out manufactured products."
The bottomline is this: Behind the higher GDP numbers lies a set of factors that aren't fully corroborative of the supposed growth in the economy the growth numbers seem to indicate. This might not be a figure just yet to judge the demonetisation impact. When the final, revised numbers come in the approaching months, the growth narrative (as depicted by the numbers) could take a turn on either side. Hence, a little caution is warranted when government looks at the GDP numbers. Certainly, it is risky to commence celebration this early.
India
Prime Minister Narendra Modi is right in saying that a democratic model of governance existed in the subcontinent millennia before India, that is Bharat, became a sovereign democratic republic on 26 January 1950.
India
In 1969 when independent India's finally got round to thinking about a replacement for George V under the canopy behind India Gate, three names were considered, Nehruji never wanted to remove George V from it, and plans to put Gandhiji there also got stymied. However, Netaji will finally prevail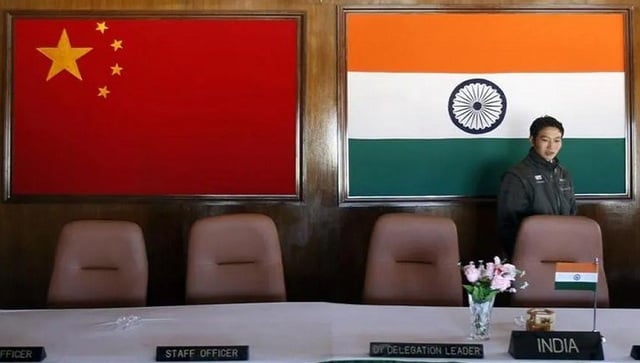 World
India will have to keep up the momentum in dealing with Sri Lanka as already there are signs of China cleaning up its act.