Modi 2 years: How investors, market experts rate PM's big-bang reforms promise
Equity market experts said Modi indeed had a clear picture with him when he took over as far as the critical reform measures in the to-do list of the NDA government
The often heard word in the two years of Narendra Modi government is big bang reforms. In his recent interview to Wall Street Journal, Modi said no expert could explain to him what the big-ticket reforms mean are. After two years of his rule, critics raise the question yet again. Has Modi delivered on the big-bang reforms promise?
Equity market experts said Modi indeed had a clear picture with him when he took over as far as the critical reform measures in the to-do list of the NDA government. After two years, the government has progressed on the reforms-path only the half-way, they said.
They spelled out various small-to-big ticket measures that should be undertaken in remaining three years of Modi's rule.
According to founder & managing director of Equinomics Research & Advisory, goods & services tax (GST) is the biggest stumbling block for the government's otherwise steady pace of reform activity. "If the government manages to pass the GST, it will certainly bode well for the economy," said Chokkalingam.
Among other initiatives Chokkalingam expects from the government is to shut down loss-making PSUs which have been draining out public money for last several years. Further, the government also needs to exit the running of some of the commercial PSU undertakings, which have not been able to grow their business vis-a-vis private counterparts and also not generated enough wealth for the investors.
"Companies like MMTC, MOIL, STC, Balmer Lawrie etc are government companies which have not at all grown in size compared to their private counterparts. In fact, the government can exit these companies...even investors who have invested in these companies are not gaining much," said Chokkalingam.
On the consolidation front, Chokkalingam expects the government to push for restructuring among the PSU banks. "Small PSU banks can be merged with bigger ones in order to create top five banks with large balance sheet size," he said.
Another market expert, who wished not be quoted, said that the government should take up land reforms on a priority basis, so that highway and other industrial projects are stuck resulting in cost run-up and delayed infrastructure projects for several companies in the past.
"Government should push for labour reform and in particular look at more employment generation, which is pretty much a concern because of job losses in recent times," the market analyst said.
Although, the government has implemented several measures on power sector front, the analyst expects concrete measures on the power transmission and power finance aspect, which, too, are reeling under huge debt and needs urgent attention.
Rikesh Parikh, vice-president of equities at Motilal Oswal Securities, says GST bill needs to get all-party consensus without any further delay, as foreign institutional investors and other institutions are losing patience over the government's inability in pushing this big-ticket reform.
In fact, robust foreign institutional investors' buying support has been the key driver of the rally in benchmark Sensex in recent months. After a lull in the first two months of the calendar year, the index has marched past the 26,000-mark this week, buoyed by robust overased fund inflows into the domestic markets.
In fact, the sharp rally in last three sessions has resulted in investor wealth surging by over Rs 2.69 lakh crore on expectations of further economic reforms in the third year of the Modi government. Domestic equities also received a thumbs up from foreign brokerage Morgan Stanley, which upgraded Indian markets to 'overweight' from 'equal weight'. It also raised its 2016 Sensex target to 26,000 from 25,000 earlier.
Earlier this month, HSBC Global Research in a report had upgraded the Indian equity market to neutral from underweight and also raised its 2016 Sensex target to 26,000 from 25,000 earlier.
Parikh of Motilal Oswal also expects the government to take up deregulation in fertilizer sector in order to further cut the subsidy burden. Besides, he also expects the government to aggressively push for divestment in major PSUs and take up land reforms bill to steer the economy out of uncertainty.
In short, experts believe that Modi has indeed commenced the reforms process but as far as big-ticket reforms are concerned, the work is half-done. Modi has still the task of regaining their confidence.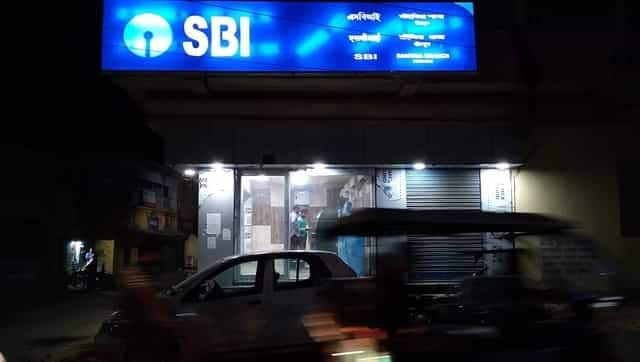 Business
The entry of digital banks will lead to expansion of the credit market and credit-starved segments will get access at a right rate
India
In the previous session, Sensex ended 397.04 points or 0.76 percent higher at 52,769.73, and the broader NSE Nifty surged 119.75 points or 0.76 per cent to settle at 15,812.35.
India
Shortfall in GST compensation to states in the current fiscal estimated at Rs 2.59 lakh crore, of which about Rs 1.59 lakh crore would have to be borrowed