PM Modi flags predatory airfares during festival season, wants ministry to act
The prime minister brought up the issue at a meeting held with ministry officials recently while he was reviewing the draft civil aviation policy.
New Delhi: Prime Minister Narendra Modi has expressed his concern over steep air fares to high density overseas routes during festival seasons and asked the Ministry of Civil Aviation to suggest ways to end this menace.
According to a senior official in the ministry, Modi received representations from some Indians residing in the UAE on his recent visit to the Arab country.
The Indians residing in that country pointed out that fares are being hiked by airlines during festivals like Onam, making it difficult for them to go home. The prime minister brought it up at a meeting held with ministry officials recently while he was reviewing the draft civil aviation policy.
Modi's concern over high air fares is neither new nor unfounded. There has been a long drawn debate within the Ministry of Civil Aviation about how to control last-minute steep fares on domestic routes. In fact, Minister of State for Civil Aviation Mahesh Sharma has hinted, not once but multiple times, about putting some sort of regulatory mechanism in place to dissuade airlines from indulging in what he calls "predatory pricing".
Sharma has been referring to domestic concerns whereas Modi has picked out the concerns raised by the Indian diaspora abroad on the same issue. Sharma's comments followed complaints from numerous members of Parliament about steep last minute fares, specially flights to the North-East region.
So is oft repeated threat of fare regulation finally coming to fruition? The ministry official quoted earlier said regulating fares in not an option. "Where in the world do you have fare regulation? Regulation cannot be a solution but we are examining other options." The official said two options are being considered:
First, asking airlines to use unused bilateral rights, which means they should offer more capacity on certain overseas routes. Bilateral rights specify the number of airlines from each country which can fly a designated number of seats to designated number of ports in the other country. The logic is: if airlines offer more seats during peak seasons like festivals, fares are automatically expected to come down. This solution looks good on paper but may be difficult to implement. To start with, it does not address the issue of steep fares on the domestic routes. Again, Indian airlines may not be using all available bilateral rights on a route for economic reasons and may not be persuaded to add capacity now.
The second option could be to ask Air India to reduce fares on high density overseas routes, which will force competing airlines to also lower fares. Again, this seems to be an impractical suggestion since this could make operations unviable for both, the national carrier as well as private airlines operating key routes. This strategy proved successful during the Nepal earthquake relief operations but may not work during festival seasons when demand is at its peak.
The ministry official said letters have already gone out to MPs, quoting a recent DGCA study where less than 2 percent of all domestic fares were found to be the highest fare bucket. What he did not explain was how will the fare peaks on overseas routes during peak festival rush be brought down.
Last year, the ministry had been mulling a cap on lowest and highest fares an airline can charge on any domestic route but that proposal was shelved after much internal discussion.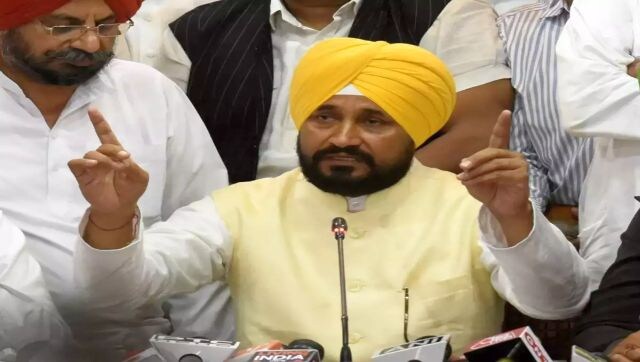 India
The committee comprising Justice Mehtab Singh Gill (retired) and Principal Secretary, Home Affairs and Justice, Anurag Verma will submit its report within three days
India
Prime Minister Narendra Modi will inaugurate and lay the foundation stone of 22 developmental projects worth over Rs 4,800 crore in Imphal and the New Integrated Terminal Building at Maharaja Bir Bikram Airport in Tripura
India
The de-colonisation agenda remains a huge challenge in India as elitist tendencies continue to refuse to accept the perilous effects of colonised minds