Plummeting exports: China continues to be a pain in PM Modi's Make in India initiative
Will the slowdown of the Chinese economy and India's growth picking up simultaneously help matters?
New Delhi: India's overall trade deficit has been improving steadily, narrowing to 5.6 per cent of GDP in the fiscal year ending March 2016. But China continues to be a pain, overriding the Make-in-India theme as our exports to that country continue to falter.
The Chinese send value added goods at competitive prices to Indian shores whereas we continue to export what are known as 'primary' and intermediate products. So even when India's overall trade deficit has been improving, that with China has been deteriorating rapidly.
 Trade deficit, which is also referred to as net exports, is an economic condition that occurs when a country is importing more goods than it is exporting. The deficit equals the value of goods being imported minus the value of goods being exported. Put simply, we allow more Chinese goods to be imported to India compared to Indian goods being sent to China, in terms of volume and value.
According to an analysis by rating agency Crisil, India's trade deficit with China widened in the last decade and "compounded at an annual 30 per cent or thrice as fast as India's overall trade deficit. If the trend continues, the trade deficit with China will equal or even surpass what India runs with the rest of the world," the Crisil report said.
Has this rung any alarm bells in the Ministry of Commerce & Industry? Answering a written question in the Lok Sabha
on Monday
, Minister Nirmala Seetharaman acknowledged that trade deficit with China has widened. She said it increased from $38.67 billion in 2012-13 to $48.45 billion in 2014-15. And for the period April-February 2015-16, it stood at $48.68 billion.
Separately, the Minister asserted it was not possible to totally ban imports from China. India banned import of milk and milk products from China as their quality was unacceptable. Also, some mobile phones, which do not carry International Mobile Station Equipment Identity number or other security features, and some steel products have also been banned from China.
But India continues to look helpless in the face of Chinese onslaught. As per this piece in the
Times of India
, compared to China, Germany, Japan, Malaysia or Thailand, Indian manufacturing is marked by near non-participation in most of the Global Value Chains (GVCs), and India mostly exports products that are tolerant of less efficient trade infrastructure. Rice, cotton, diamonds, jewelry, yarn, garments, low end engineering products, generic medicines and petrochemicals are some examples.
Of India's export earnings, 75 per cent come from such products but they account for less than 30 per cent of world merchandise trade. Simply put, most of India's manufacturing and exports end up chasing a small fraction of the global trade basket. We need our ports and customs to deliver at world class benchmarks.
Lets look at what China sends over. According to Nirmala Seetharaman's reply, China exports manufactured items to meet the demand of fast expanding sectors like telecom and power, while India's exports to China are characterized by primary and intermediate products. "The major imports from China are products such as telecom instruments, computer hardware and peripherals, fertilizers, electronic components/instruments, project goods, organic chemicals and drug intermediates, consumer electronics, electrical machinery and equipments, iron and steel etc. These imports feed the growing demand in India for such goods which China, due to variety of reasons, is able to export to India at competitive prices."
The Crisil report says that India has been unable to harness export potential in its neighborhood because of non-trade barriers. "For instance, Indian exports of agricultural products have faced sanitary/phyto sanitary issues whereas pharma exports are unable to make their way into highly controlled - and at times opaque - Chinese markets which are largely state owned".
Will the slowdown of the Chinese economy and India's growth picking up simultaneously help matters? It may actually worsen our trade deficit with China unless we focus on value-added manufacturing for exports and also, at the same time, fight unfair trade practices by China.
On her part, minister Seetharaman said in Lok Sabha that the Ministry of Commerce of the People's Republic of China and her ministry have inked a Five‐Year Development Program for Economic and Trade Cooperation in order to lay down a medium term roadmap for promoting balanced and sustainable development of economic and trade relations between China and India, on the principle of equality and mutual benefit. She said this programme recognizes "that trade deficit with China is a matter of high concern for India. Against this background and in the spirit of mutual benefit, India and China shall endeavour to strengthen cooperation and gradually achieve bilateral trade balance over the next 5 years. India and China shall further endeavour to increase bilateral trade in services particularly Information Technology (IT) & Information Technology Enabled Services (ITES) in the next 5 years."
World
The Quad summit will take place amidst China's aggressive behaviour in the resource-rich South China Sea.
World
Newspapers and broadcasters were unflinching in their criticism of the AUKUS alliance, accusing America of 'creating antagonism' and warning Australia of its one-sided policy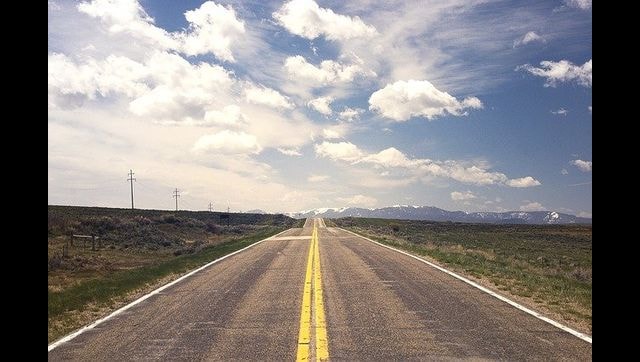 World
China is providing over 100 countries with funding they have long sought for roads, railways, power plants, ports and other infrastructure projects