Planning to get a home or auto loan? You may soon end up paying more but there's no reason for major worry
Banks are preparing to cushion their earnings by gradually increasing their lending rates in backdrop of hardening bond yields over past few months
If you are someone looking for a home or auto loan in the approaching months, it might make sense to do it at the earliest, because banks are beginning to increase lending rates. Signs are already visible. On Wednesday, HDFC Bank raised its MCLR (marginal cost of funds-based lending rate) by 10 basis points for certain tenures.
With this, the one-year MCLR of the bank was raised to 8.2 percent. Other banks too have begun increasing their lending rates. Axis Bank hiked its MCLR rate last month by a marginal 0.05 percent taking its one year MCLR, at which rate its home loans and other important products are priced, to 8.30 percent.
Other banks too may follow this trend soon. Why suddenly banks are hiking rates? There are two reasons. First, banks are preparing to cushion their earnings by gradually increasing their lending rates in the backdrop of hardening bond yields over the past few months.
Banks have to take a hit on their earnings in the form off mark-to-market losses when yields go up. Second, with the Reserve Bank of India (RBI) continuing on a pause mode, the signal is quite clear, lending rates can only harden from this point if not remain at the same elevated levels.
The current round of lending rate hikes wasn't unexpected as major banks like SBI and PNB had hiked their deposit rates some time back. Typically, a hike in deposit rates follows increase in lending rates.
RBI is unlikely to shift its stance to favour a rate cut at least till the end of first half next year. The biggest clue for this came on Wednesday in the central bank's bi-monthly monitory policy review when the MPC statement said the inflation projections given for rest of this fiscal year and for the next fiscal year.
The MPC upped the inflation forecast for Q4 of this fiscal year to 5.1 percent from 4.3 percent to 4.7 percent earlier and to 5.1-5.6 percent in the first half of next year. Further, it expects inflation to come down in the second half of next year but subjected to certain conditions.
Till the end of first half of next year, the inflation threat is real, which in turn means no one should hope for a rate cut in that interval. At the presser that followed the announcement, there was ample caution from the RBI governor Urjit Patel with respect to the upside risks to inflation including the likely impact of fiscal slippage on the course of monetary policy.
The key reasons mentioned for an uncertain inflation outlook include the staggered impact of HRA increases by various state governments that may push up headline inflation further over the baseline in 2018-19, pick-up in global growth that may exert further pressure on crude oil and commodity prices with implications for domestic inflation, impact of the revised minimum support prices (MSPs) for kharif crops, impact of increase in customs duty, fiscal slippage as indicated in the Union Budget could impinge on the inflation outlook and, finally, the impact of fiscal developments and normalisation of monetary policy by major advanced economies.
Seen all these facts together the year 2018 is not going to be in favour of retail loan borrower. If you are planning to take a home or auto loan you may end up paying more this year. It might make sense to do it at the earliest before your banks increase the lending rate.
But, there is no reason to panic too. Even if banks go for rate hikes, they can't go beyond marginal hikes since credit off take is muted. Also, both there aren't strong signs of real recovery in real estate and vehicle market yet. In the event of a sharper lending rate hike, banks themselves will take a hit on their interest earnings. "Even if the raise (in lending rates) comes, it will be marginal and no enough to create a point of worry," said Siddharth Purohit, research analyst with SMC Institutional Equities.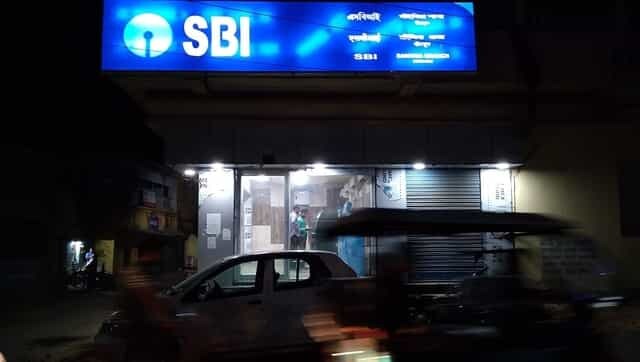 India
Candidates will be selected on the basis of a written test and interview, with the tentative date of the test set for 23 May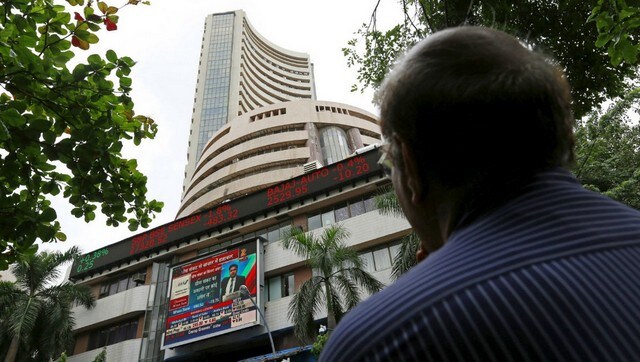 Business
The BSE index was trading 174.54 points or 0.36 percent higher at 48,852.09, while NSE Nifty advanced 69.05 points or 0.47 percent to 14,686.90
India
The online preliminary examination will take place in June while the main examination will be held on 31 July