Piyush Goyal says govt open to give more powers to Reserve Bank of India in regulating public sector banks
Following criticism that RBI also has to be blamed for the biggest financial scam in the country--the Rs 13,500-crore PNB scam--governor Urjit Patel had blamed it on the lack of powers the central bank to control the state-run banks
Mumbai: Finance minister Piyush Goyal on Tuesday said the government is open to discuss the issue of autonomy and 'lack of powers' of the Reserve Bank in regulating state-run banks, which the central bank feels is the main reason for the spate of scams that public sector lenders are grappling with.
Following criticism that RBI also has to be blamed for the biggest financial scam in the country--the Rs 13,500-crore PNB scam--governor Urjit Patel had blamed it on the lack of powers the central bank to control the state-run banks.
"As regards the RBI powers, we are examining it and that's an issue that we will sit with the RBI and will sort out. The government has an open mind on this issue," Goyal said when asked about the concerns raised by Patel in March wherein he had rued that the central bank did not have enough powers to regulate the state-run banks.
Addressing an event at the Gujarat National Law University in Gandhinagar on 14 March, Patel had sought more powers for RBI to deal with frauds at PSBs saying the current enforcement mechanism was "not perceived" to be a major deterrent for fraudsters.
The governor had also spoken critically of the ownership structure of PSBs saying regulatory powers are "not" ownership neutral as RBI's powers over PSBs are "weaker than" those over the private sector banks.
Stating that RBI has "very limited authority" on PSBs, Patel had said that in the present scenario RBI could not remove PSB directors and management, could not enforce mergers in PSBs nor it could trigger liquidation of state-owned banks.
On more fund infusion for the near-crippled PSBs, Goyal, while addressing an industry event here this evening said "the government will provide whatever capital it takes to ensure orderly management and running of all PSU banks."
The minister further said "the Sunil Mehta committee which submitted a report on setting up a bad bank type AMC to resolve the NPA problem in the system, has also done some analysis of the capital requirement of the PSBs and we are working in tandem with them to what needs to be done and we will absolutely provide whatever capital is required."
On government stake in PSBs, he said the government will maintain majority ownership in them.
"There is absolutely no proposal to reduce government shareholding below 51 percent. They will continue to be PSBs with 51 percent holding in all the 20 banks that are under the Banking Regulation Act," Goyal said.
Admitting that political interferences were done in the PSBs in the past, he said "the PSBs have suffered political interferences in the past. But our government has ensured that there is no political interference in appointments or loans sanctioning, settlement of dues and any activity related to the banking.
"No minister interferes in the decision-making and operations of the PSBs today," the minister said.
He also assured PSBs that they will have full autonomy. But he was quick to add that "with great power comes great responsibility. I do hope this kind of autonomy is not to be misused but to used for the efficient working of the banking system."
Stating that from a macro perspective the economy is strong, Goyal said "fiscal deficit is narrowing and I am sure this year there will absolutely be no slippages of fiscal deficit. Fiscal deficit will be maintained at 3.3 percent and will continue to reduce and do better in our next five-year-term."
On NPAs, which have crossed 11.6 percent as of March, and RBI has projected it to slip past 12.6 percent by next March, Goyal said while fighting NPAs, it is "very important to note that there are genuine business failures that need to be addressed through resolution.
"Everything cannot be sent to liquidation...that cannot be the panacea of all NPA problems. We also have to support good borrowers," the minister said.
Subscribe to Moneycontrol Pro at ₹499 for the first year. Use code PRO499. Limited period offer. *T&C apply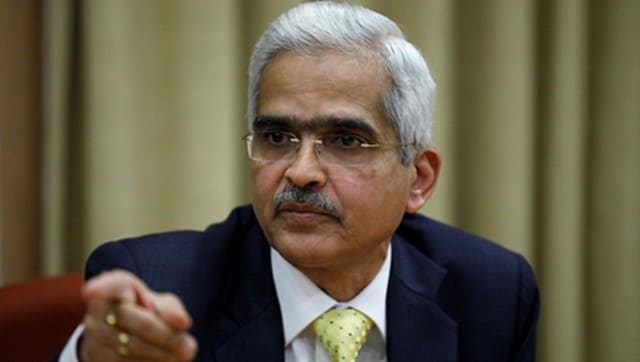 Business
The RBI governor said: 'We have certain major concerns about cryptocurrencies. We have communicated them to the government. It is under consideration in the government and I do expect and I think sooner or later the government will take a call and if required Parliament also will consider and decide'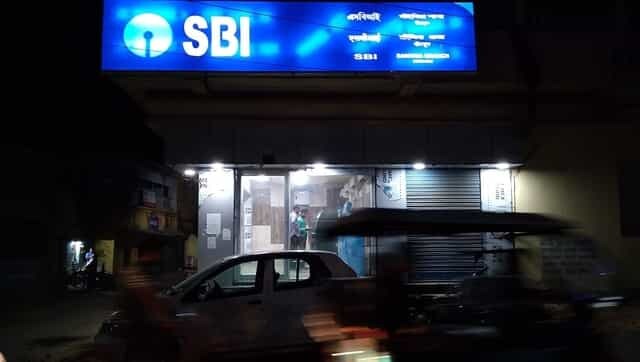 Business
Apart from these days, several banks might remain closed mid-March as many unions have called for a nationwide strike against the government's plan for making the banking sector private. The two-day-long strike is on 15 and 16 March.
India
For the post of grade B (general), the online exam will be held from 6 March to 1 April, while for the posts of grade B (DEPR), (DSIM), the exam will be concluded on 31 March