Piyush Goyal gets Railways: With much hyped record in power, can he bring India's largest employer back on track?
In the three years of the Narendra Modi government, Piyush Goyal is the third minister for Indian Railways. It goes without saying that he needs to hold on to the job, at least till 2019
New Delhi: The highest number of deaths due to derailments in a decade, the highest operating ratio (signifying worsening performance) in five years, declining freight loading and continued subsidisation of passenger fares. The Railways is struggling not just due to the limited priorities of the Narendra Modi government, which seems more focused on high-speed trains and improving amenities at railway stations than on the basics.
The current mess is also as a consequence of years of apathy of previous regimes, which have under-invested in the Railways and pandered to populism on fares and new routes. Piyush Goyal has the unenviable task of turning around the country's largest employer as the new Railways Minister. Is he up to the challenge?
A report in the Hindu BusinessLine notes Goyal's troubleshooting skills in his previous assignment and goes on to say that with the general elections coming up in 2019, the new railways minister will have to balance populist calls for improving rail connectivity and passenger amenities while keeping an eye on the finances. He will also perhaps need to revisit the stance taken by his predecessor – Suresh Prabhu had ruled out setting up a dedicated post of member (safety) on the Railway Board - to better control rising accidents. After all, accidents scalped Prabhu, coming within days of each other in August.
Goyal has been seen as an efficient minister since he has managed to aggressively electrify villages, for one, besides seemingly tackling other energy challenges of the country briskly since the Modi government came to power. But as this article points out, three years into its term, though almost three in four of the 18,452 villages that the government had identified for electrification in 2015 now have power supply, only 8 percent of these had all their households electrified. It also says that the UPA government had electrified 12,030 villages per year during nine years of its term on an average but the present government has electrified less than half the UPA's average. Tall claims can wait, what Goyal needs to do right away is reset some priorities to get the Railways back on track.
Accidents
According to official data quoted by this article in BloombergQuint, 2016-17 was the deadliest year in a decade in terms of deaths due to just derailments – there were 1,394 train accidents reported during the decade: more than half or 51 percent or 708 were due to derailments. And as many as 458 people have died due to train derailments over the last 10 years. In a reply in the Lok Sabha, the MoS for railways Rajen Gohain said accidents due to derailments and at level crossings accounted for 90 percent of total accidents, 85 percent casualties and 82 percent injuries on railway networks. As per a reply in Rajya Sabha on 11 August, in 2016-17, as many as 238 people lost their lives in 104 train accidents, almost double the number of fatalities in the previous fiscal.
Operating ratio
Operating ratio signifies operating expenses as a percentage of revenue. The Lok Sabha was told in a written reply on 26 July this year that this ratio was 96.5 percent in 2016-17, the highest in the last five years, "mainly due to the combined effect of increase in salary and pension expenditure towards implementation of 7th Pay Commission recommendations and subdued freight earnings on account of lower coal transportation and drop in overall freight lead." In another reply, minister Gohain had told the Upper House earlier that the ratio was 91.3 percent in 2014-15 and 90.5 percent in 2015-16. So last fiscal was the worst in the Modi government's tenure till date.
Revenue
The lion's share of railways' earnings comes through freight and passenger traffic and a Parliamentary Standing Committee has noted that the railways fell short woefully on both these counts in 2016-17. Though the total earnings of the railways increased marginally in 2016-17 from the previous fiscal to Rs 1,65,299.04 crore (Rs 1,63,790.95 crore), it failed to achieve the targeted overall revenue - revised passenger revenue target was missed, freight revenue also declined significantly year on year. In fact, the panel made a scathing observation when it said in 2016-17, the railways was expected to see a decline of over 50 percent in net revenues (total earnings minus total expenditure) over budget estimates for the first time ever. In other words, while getting incremental non-fare revenues is a good development, the carrier needs to focus on vastly improving its core functions of carrying passengers and freight.
The railways had first projected revenue earnings from passengers at Rs 51,012 crore in its Budget estimates for 2016-17, later revised down to Rs 48,000 crore but the actual earning is just Rs 46,279 crore. The budget estimate for freight earnings was Rs 1,17,932.75 crore , which was revised down to Rs 1,08,900 crore, and the actual earning was lower still at Rs 1,04,310 crore. In other words, the railways has earned Rs 1,50,589 crore from passenger and freight segments against its revised target of Rs 1,56,900 crore, a decline of over 4 percent. Freight accounts for 65 paise of every rupee earned by the railways and freight earnings have been declining as the rates remain unattractive compared with other modes of transport like roadways.
As this article points out that the Railways has been a troublesome portfolio - of the 39 railway ministers till date, only two have completed their full tenure of five years. Heck, in the three years of Modi government, Goyal is the third Railways minister. It goes without saying that he needs to hold on to the job, at least till 2019.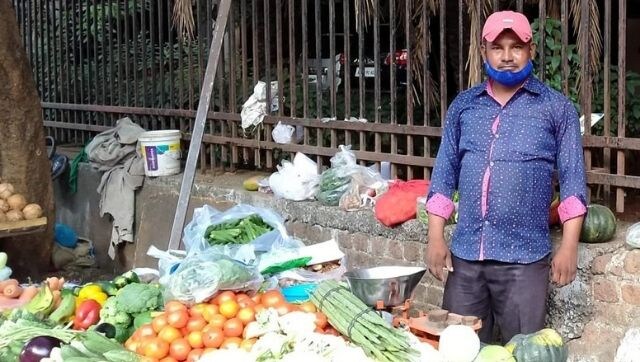 Lifestyle
Through this fortnightly column, Tales From TJ Road, Bachi Karkaria tells the story of Mumbai's metromorphosis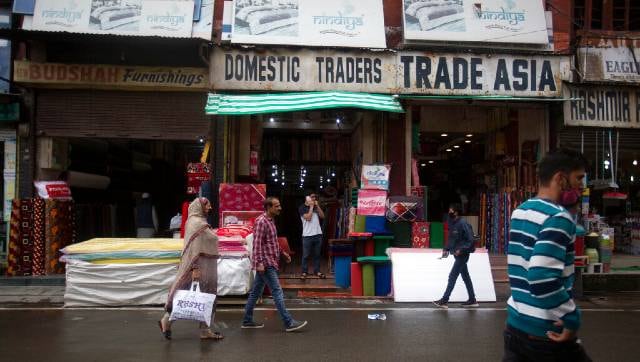 India
When the second wave of COVID-19 is threatening to wipe out large masses or render ineffective huge tracts of India's economic landscape, there is not a sign or semblance of a financial assistance package
Lifestyle
Through this fortnightly column, Tales From TJ Road, Bachi Karkaria tells the story of Mumbai's metromorphosis