Piyush Goyal aims to increase mines' share in GDP by 1% in next 2-3 yrs
Goyal says will work on a growth of 30-35 percent annually in terms of the volume of minerals mined
New Delhi: Piyush Goyal, who assumed the charge of Mines Minister Wednesday, said he will work towards increasing the share of the mines and minerals sector in the GDP by 1 percent in the next 2-3 years.
Goyal, the Minister of State for Power, Coal and New & Renewable Energy took the additional charge of Mines Ministry from Narendra Singh Tomar, who has been shifted to the Rural Development Ministry in a Cabinet reshuffle.
"We will work on a growth of 30-35 percent annually in terms of the volume of minerals mined, which would help us in increasing mining's share in GDP by 1 percent in 2-3 years," Goyal told reporters here after taking the charge from Tomar.
At present, mining's share in the country's GDP is 2.4 percent. When asked about merger of the Coal and Mines Ministries, he said: "We will see that at an appropriate time. The Prime Minister and senior ministers will take a call on this. But, I must say this government works on synergy and is performance oriented."
The government has merged the Ministry of Overseas Indian Affairs (MOIA) with the External Affairs Ministry in sync with its broad principle of 'minimum government, maximum governance', he added.
Goyal also said he will talk with the officials in the Mines Ministry on creating an app which will inform people about the status of the mines, the minerals extracted as well as on export and import of minerals.
Tomar exuded confidence that the Mines sector will touch new heights under Goyal. Congratulating Tomar for bigger role at Rural Development Ministry, Goyal said he has done an outstanding job by improving the basic infrastructure of mining sector.
"All we have to do now is to carry his work forward," he said.
Find latest and upcoming tech gadgets online on Tech2 Gadgets. Get technology news, gadgets reviews & ratings. Popular gadgets including laptop, tablet and mobile specifications, features, prices, comparison.
Business
Revisions to the growth forecast are particularly large for India, where GDP contracted much more severely than expected in the second quarter
India
Of this permitted additional borrowing of 2 percent of GSDP, 0.5 percent is unconditional while the rest depends on the implementation of certain reforms.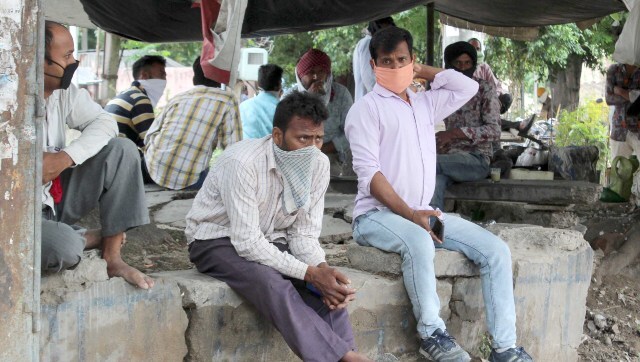 India
Unemployment is the big issue that the opposition Congress party is hitting hard on, especially after the pandemic-linked lockdown sent millions of migrant workers scrambling back home towards their native villages in an already slowing economy.