Piramal Enterprises receives $900 mn on closing sale of healthcare insights, analytics business
Piramal Enterprises on Monday said it has received $900 million (around Rs 6,500 crore) on completion of divestment of stake in its healthcare insights and analytics business to US-headquartered Clarivate Analytics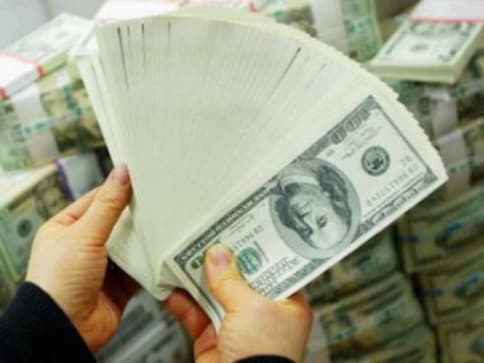 The company in January this year announced an agreement for sale of its Decision Resources Group (DRG) business to Clarivate Analytics for $950 million

The company had said it would use the money to reduce debt and to explore organic and inorganic growth opportunities

Shares of Piramal Enterprises were trading at Rs 1,419.85 per scrip on BSE, up 8.61 percent from their previous close
New Delhi: Piramal Enterprises on Monday said it has received $900 million (around Rs 6,500 crore) on completion of divestment of stake in its healthcare insights and analytics business to US-headquartered Clarivate Analytics.
The company in January this year announced an agreement for sale of its Decision Resources Group (DRG) business to Clarivate Analytics for $950 million, and had said it would use the money to reduce debt and to explore organic and inorganic growth opportunities.
PEL DRG Dutch HoldCo BV, a 100 percent subsidiary of Piramal Enterprises Ltd (PEL) and the holding company for DRG, had signed the definitive agreement for sale of DRG business.
"... the transaction has closed on February 28, 2020, and the company has received the consideration amount of $900 million pursuant to the closing. The remaining $50 million would be received at the end of 12 months from the closing as per the agreed terms," Piramal Enterprises said in a filing to BSE
Shares of Piramal Enterprises were trading at Rs 1,419.85 per scrip on BSE, up 8.61 percent from their previous close.
Business
Diversified group Piramal Enterprises's subsidiary Decision Resources Group has acquired UK-based integrated market access service provider Abacus International for an undisclosed sum.
Business
Ajay Piramal-promoted Piramal Enterprise, which last month raked in Rs 8,900 crore by selling a 10 percent stake in Vodafone, is now looking at a proposal from investment bankers to pick up around 5 percent equity stake in private sector lender Axis Bank from Specified Undertaking of Unit Trust of India (SUUTI)
India
Former RBI governor Raghuram Rajan's name figures in this year's list of possible winners of Nobel Prize in economics brought out by Clarivate Analytics.