P&G to acquire 51.8% stake in Merck India for Rs 1,290 cr; to make tender offer to minority shareholders
As part of the deal, P&G will buy a majority stake in the German company's Indian consumer health business, Merck Ltd, and subsequently make a mandatory tender offer to minority shareholders.
New Delhi: Procter & Gamble will acquire a 51.80 percent stake, for Rs 1,289.88 crore, in Indian listed drug firm Merck Ltd as part of a global deal under which it is taking over German firm Merck KGaA's international consumer health business.
The global deal is for about 3.4 billion euro (Rs 27,677 crore) in cash.
P&G will acquire Merck's majority shareholding in Merck Ltd. (India) and make a mandatory tender offer to minority shareholders.
In a regulatory filing, Merck Ltd said Procter & Gamble Overseas India B.V and The Procter & Gamble Company have launched an upto Rs 647.53 crore open offer to acquire up to 4,315,840 equity shares of Merck Ltd, constituting 26 percent stake from public shareholders.
The open offer document said: "The acquirer (Procter & Gamble Overseas India B.V and The Procter & Gamble Company) has entered into a sale and purchase agreement...wherein it is proposed that the acquirer shall purchase from Emedia Export Company MBH, Merck Internationale Beteiligungen GmbH and Chemitra GmbH8, 599,224 equity shares...which constitutes 51.80 per cent of the voting share capital."
It further said sale of the equity shares held by the sellers is proposed to be executed at a "price of up to Rs 1,500 per fully paid up equity share aggregating to up to Rs 1,289,88,36,000 total for all equity shares held by the sellers payable as Euro equivalent in cash".
The company also said under the open offer by P&G, up to 26 percent of the fully diluted voting equity share capital will be acquired at a price of Rs 1,500.36 per share amounting to Rs 647.53 crore.
On the impact of the global transaction in India, Merck Ltd said: "As part of the transaction, Merck and P&G have agreed to a number of manufacturing, supply and service agreements."
Merck announced it has signed an agreement to sell its global consumer health business to P&G for approximately 3.4 billion euro in cash, or approximately $4.2 billion at current exchange rates. It said it intends to use the net proceeds from the divestiture primarily to accelerate deleveraging. At the same time, it will allow Merck to increase flexibility to strengthen all three business sectors.
The transaction will be executed through the sale of Merck's shares in a number of legal entities as well as various asset sales and comprises the Consumer Health
business across 44 countries, including more than 900 products and two Consumer Health-managed production sites in Spittal (Austria) and Goa (India).
It is contemplated that approximately 3,300 employees, mainly from Consumer Health, will transition to P&G upon completion of the transaction, subject to prior works council consultation where required .
The sale of the global Consumer Health business does not yet comprise the French Consumer Health business, where P&G has made a binding offer to acquire the shares and assets, it added.
The transaction is expected to close by the year end. JP Morgan acted as financial adviser to Merck on the transaction, and Freshfields Bruckhaus Deringer acted as a legal adviser to Merck.
Valuation of 4.7 times
Regarding P&G's acquisition, Morgan Stanley analyst Vincent Meunier said the price still implied a valuation of 4.7 times sales and around 19 times operating profit (EBITDA) for the business, at the high end of recent deals seen in the sector. "This will help (Merck) focus on its pharma unit and refurbish its pipeline," he said.
P&G also announced it would also terminate its consumer care joint venture with Teva Pharmaceutical Industries, PGT Healthcare, on 1 July, saying P&G and Teva's strategies were no longer aligned.
Merck said the divestment of its consumer health business did not change its goal of keeping net sales of its established prescription drugs, such as Erbitux against cancer and multiple sclerosis treatment Rebif, organically stable until 2022.
It will issue guidance for 2018 to reflect the sale of the consumer healthcare business when it publishes first-quarter financial results on 15 May, it said in presentation slides here.
(With inputs from agencies)
India
Taking to Twitter, the former Union finance minister urged the government to allow walk-in vaccination and asked them to get rid of the need for pre-registration for taking the vaccine in India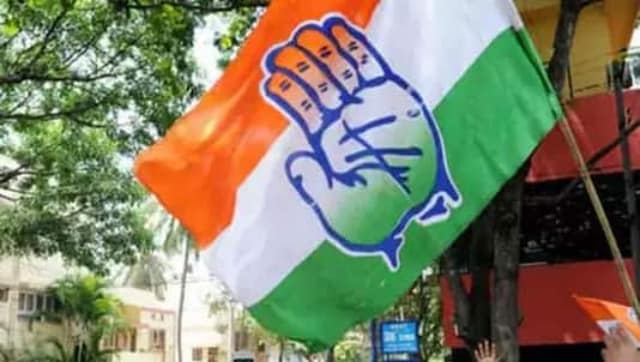 India
Addressing a joint virtual press conference, Congress leaders P Chidambaram, Jairam Ramesh and Ajay Maken said the new policy would put an additional burden on states which are already cash-strapped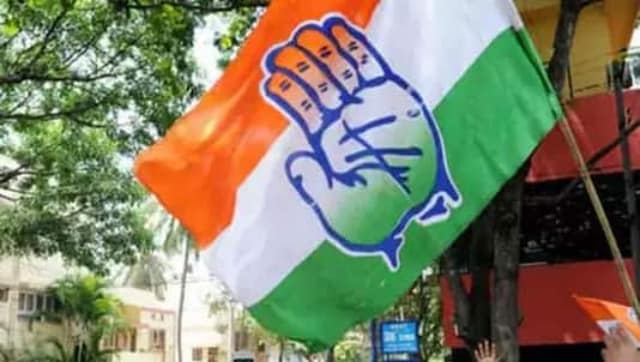 India
The CWC alleged that that the government failed to create sufficient public awareness that a waning pandemic could be a precursor to a second wave that may be more devastating than the first wave