PFC to pay entire Rs 14,500 cr to government on Thursday for acquiring 52.63% stake in REC
State-owned Power Finance Corporation (PFC) on Thursday will make the entire payment of Rs 14,500 crore to the government for acquiring 52.63 percent stake in REC, a source said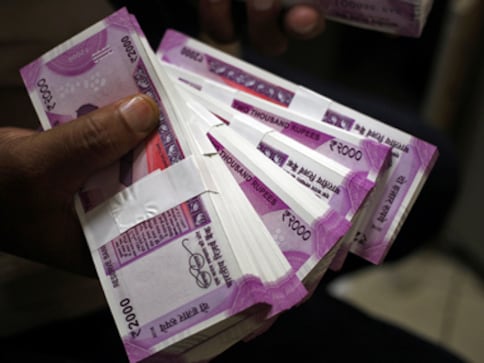 The deal would help the government meet its disinvestment target of Rs 80,000 crore for the current financial year ending on 31 March

PFC Chairman and Managing Director Rajeev Sharma will hand over the RTGS advice to Power Minister R K Singh on Thursday

PFC has raised money from Bank of Baroda, Life Insurance Corporation and State Bank of India, among others, to make the payment
New Delhi: State-owned Power Finance Corporation (PFC) on Thursday will make the entire payment of Rs 14,500 crore to the government for acquiring 52.63 percent stake in REC, a source said.
The deal would help the government meet its disinvestment target of Rs 80,000 crore for the current financial year ending on 31 March.
"The entire consideration of Rs 14,500 crore for acquiring 52.63 percent equity of Government of India will be paid by the PFC through RTGS (real-time gross settlement) mode on March 28, 2019," the source privy to the development told PTI.
The source said PFC Chairman and Managing Director Rajeev Sharma will hand over the RTGS advice to Power Minister R K Singh on Thursday to mark the conclusion of this acquisition deal and the money would be transferred to the government's account.
PFC has raised money from Bank of Baroda, Life Insurance Corporation and State Bank of India, among others, to make the payment, the source added.
Earlier on 20 March, PFC had inked a share purchase agreement to acquire 103.94 crore equity shares of Rs 10 each of REC Ltd.
This deal was in pursuance to the in-principle approval from the Cabinet Committee on Economic Affairs for a strategic sale of 52.63 percent of paid-up equity shareholding of REC held by the government to PFC, along with the transfer of management control.
Both PFC and REC are navratna central public sector enterprises with combined annual revenue of about Rs 50,000 crore and this acquisition is a step towards consolidation of companies operating in the same space.
PFC has bought REC share at Rs 139.50 per piece with a total acquisition cost of about Rs 14,500 crore.
This acquisition would enable increased efficiencies in lending processes and policies across both the institutions and would create public value by offering better loan products to the power sector.
The convergence between the entities as combined group entities would help the power sector reap benefits from a decentralised outreach of REC and a professional project finance expertise of PFC. Further, the ensuing diversification of assets of the group as well as portfolio risk would help in the resolution of the stressed power sector assets of the group in a better and coordinated manner.
Business
The IBBI, which was only established in late 2016, is the most recent financial market regulator. 
World
The strike was launched on Thursday by the All Nagaland Adhoc Teachers Group (ANATG)-2015 Batch on the fourth day of their peaceful demonstration outside the state civil secretariat.
World
The US, British and Ukrainian governments and NATO partners have been regularly briefing global audiences on their intelligence concerning Russia and its war against Ukraine. This is being done to justify actions, persuade partners or adversaries to their cause and build resilience