Petronet submits proposal to set up $1 billion LNG import facility in Bangladesh
Once Bangladesh government accepts the proposal, a formal pact will be signed between Petronet and Petrobangla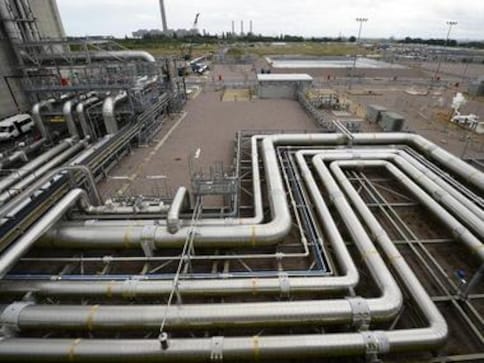 New Delhi: Petronet LNG Ltd, India's biggest liquefied natural gas importer, has submitted a firm proposal to set up an LNG import facility in Bangladesh at an investment of about $1 billion, its Managing Director & CEO Prabhat Singh said.
Petronet had last year signed a MoU with Petrobangla to set up a 7.5 million tonnes a year project to receive and regasify LNG on Kutubdia Island in Cox's Bazar and lay a 26-km pipeline to connect it to the consumption markets.
The firm has now made a formal proposal with techno-economic details including the cost to the Bangladesh government for approval, Singh said.
"We have told them that we can build the land-based LNG receipt facility in 42 months from the date of receiving all approvals," he said.
The project envisions future expansion and can be used for supplying LNG through small barges and LNG trucks to users which are not connected by the gas grid.
Once Bangladesh government accepts the proposal, a formal pact will be signed between Petronet and Petrobangla, he said.
Kutubdia islands has a natural harbour with a good draft and a natural breakwater, ideal for setting up LNG terminal.
The proposed terminal is beside the one Bangladesh is looking to set up at Matar Bari in Moheshkhali Island of Cox's Bazar district or Anwara, Chittagong. The terminal, to be set up on the build-own-operate basis, will supply gas to power plants.
Bangladesh has a lot of unmet demand. Gas demand is projected to more than double to 45 million tonnes from the current 20 million tonnes in next 20 years.
Excelerate Energy is looking at setting up a floating terminal at Moheshkhali.
Originally, Petronet was one of the five global energy firms shortlisted for setting up the LNG import terminal. The others shortlisted included Anglo-Dutch super-major Shell, China's Huanqiu Contracting & Engineering, Tractebel Engineering of Belgium and Japan's Mitsui. Only Petronet now remains in fray for the project.
Bangladesh is looking at importing gas to ease its energy crisis in southeastern Chittagong region, which was once almost self-reliant in natural gas but started facing a supply crisis in 2006 as output diminished from the Sangu gas field.
The country's sole offshore gas well, Sangu-11, was permanently closed in October 2013. As a result, some plants are running below the capacity and a few have been shut due to non-availability of gas.
The LNG terminal will supply gas to a proposed 1,000 MW combined cycle power plant as well as the existing power plants in Raozan and Sikalbaha through a planned pipeline.
Bangladesh is also looking at setting up a floating LNG import facility in the Bay of Bengal. The Floating Storage and Regasification Unit (FSRU) of 500 million cubic feet a day capacity can, however, meet only a part of the growing demand for gas in power, fertiliser, factory, and industry.
also read
India
The case is linked to the Bhopal terror funding case involving the proscribed organization, Jamaat-ul-Mujahideen Bangladesh (JMB)
World
According to this policy, the US would be allowed to prohibit visa issuance for any Bangladeshi citizen judged to be responsible for, or complicit in, damaging Bangladesh's democratic election process