Petrol pumps shutdown on Sundays to be dealt with necessary action, says govt
All India Petroleum Dealers Association president Ajay Bansal said that the association, which has nearly 46,000 petrol pump owners as members, is not participating in the Sunday closure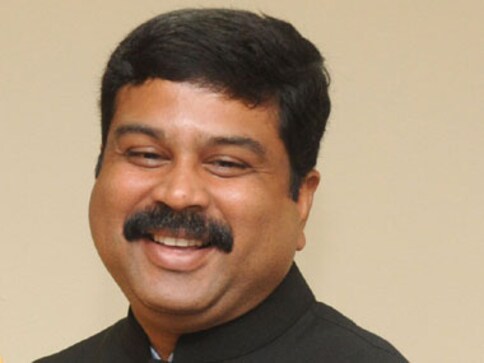 New Delhi: The Centre on Friday disapproved the decision of some petroleum dealers' associations to keep fuel outlets shut on Sundays from 14 May.
"The Petroleum Ministry does not approve or endorse the move by a section of petrol pump dealers to close down fuel stations on Sundays," Petroleum Minister Dharmendra Pradhan told the Parliamentary Consultative Committee at a meeting in Srinagar, according to an official statement here.
Ministry sources have said that the threat to shut down pumps on Sundays will be dealt with according to measures necessary to maintain supplies of essential commodities as petroleum products come under this category.
The Ministry tweeted on Friday that customers will soon get petrol and diesel delivered at their home on pre-booking.
"Options being explored where petro products may be door delivered to consumers on pre booking," the Ministry said.
"This would help consumers avoid spending excessive time and long queues at fuel stations," it added.
Earlier this week, the Consortium of Indian Petroleum Dealers informed the media of their decision to shut fuel bunks every Sunday starting 14 May to protest the public sector oil companies' failure to hike dealer margins.
The decision will cover Haryana, Maharashtra and the entire southern region -- Karnataka, Andhra Pradesh, Telangana, Tamil Nadu, Kerala as well as Puducherry.
The dealers' body representatives told the media on Tuesday that their decision was in line with Prime Minister Narendra Modi's recent call to save petrol and diesel.
The Petroleum Ministry in a tweet on Wednesday said: "Major dealers' federations have clarified that they don't endorse any closure of petrol pumps on any day."
It said that Prime Minister Narendra Modi in his Mann Ki Baat had "appealed to People of India not to use fuel once a week and not to the dealers to close their pumps on Sundays".
All India Petroleum Dealers Association president Ajay Bansal said that the association, which has nearly 46,000 petrol pump owners as members, is not participating in the Sunday closure.
According to the government, around 3.5 crore people come to fuel stations every day, which annually transact around Rs 2,500 crore worth of business.
World
The programme to help the people will be implemented soon and a comprehensive strategy is being formulated on the issue
World
The surge in petrol and diesel prices in Pakistan will directly impact the common people because of an increase in transport costs