Petrol prices fall to below Rs 80 in Mumbai for first time in 9 months; diesel rates lowest in four months
Petrol, diesel prices witnessed almost 45 paise per litre drop across major cities in the country.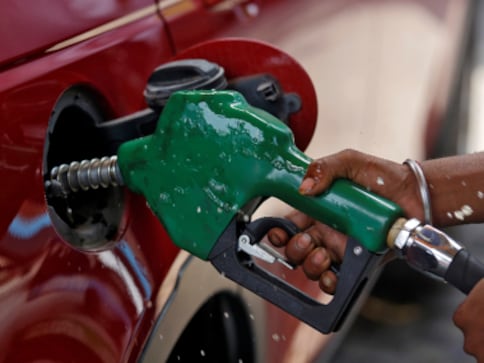 Fuel rates dropped sharply on Tuesday. For the first time since March 2018, petrol prices fell below the Rs 8o-market per litre in Mumbai. Diesel prices too were the lowest at Rs 72.13 per litre -- 43 paise drop -- the lowest in almost four months. Fuel prices witnessed almost 45 paise per litre drop across major cities in the country.
Petrol was being retailed at Rs 79.62 per litre in Mumbai against Rs 80.03 on Monday, according to the Indian Oil Corporation (IOC) for the first time in almost nine months. The last time petrol was sold below Rs 80 per litre was on 3 March at Rs 79.87 per litre. The price had increased the next day -- 3 March, to Rs 80.13 per litre.
In Delhi, the price of petrol per litre was Rs 74.07 while that of diesel was Rs 68.89 per litre today. In Noida, petrol was retailed at Rs 73.12 compared to 73.45 on Tuesday while diesel was sold at Rs 67.59 compared to Rs 68.93 yesterday.
Petrol was being retailed at Rs Rs 76.88 per litre in Chennai against Rs 77.32 on Monday and Rs 76.06 in Kolkata against Rs 76.46 yesterday.
Diesel was sold in Chennai was Rs 72.22 per litre, in Kolkata at Rs 70.74 per litre, respectively
International Brent crude oil futures briefly dipped below $60 per barrel before rising back to $60.50 at 0416 GMT, 2 cents above their last close, a Reuters report said.
Saudi Arabia raised oil production to an all-time high in November, an industry source said on Monday, pumping 11.1 million to 11.3 million barrels per day (bpd) during the month.
Oil prices have lost almost a third of their value since early October, weighed down by an emerging supply overhang and widespread financial market weakness.
The Centre, for the first time in four years on 26 November, allowed state-run oil marketing companies to go for an expansion of their retail operations by opening close to 56,000 new fuel pumps across the country.
also read
World
Uganda has signed the Anti-Homosexuality Bill into law, which is perhaps the strictest anti-LGBTQ legislation in the world. However, the African nation is not alone. In Iran, Saudi Arabia same-sex activity attracts a death sentence. In Malaysia, such behaviour sees 20 years in jail and a whipping
Explainers
Saudi Arabia, the group's biggest producer, will make a deep cut to its output in July on top of a broader OPEC+ deal to limit supply into 2024 as the group faces flagging oil prices
World
In a significant step towards its goal of barging into weapons markets hitherto ruled by the US, China is reportedly undergoing negotiations with Saudi Arabia and Egypt for massive arms deals