Petrol, diesel prices rise for second day in a row; crude oil falls by over $1 on oversupply concerns
Petrol prices rose by 9-10 paise per litre while diesel became costlier by 7-8 paise per litre, according to data available on Indian Oil Corporation website.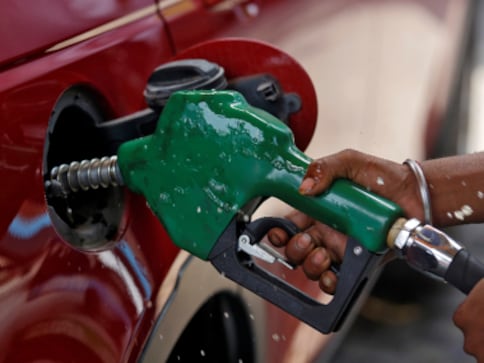 Petrol, diesel prices were hiked for the second consecutive day on Tuesday across major cities of the country even as Brent crude rates dropped more than $1 in the international market on concerns of oversupply.
Petrol prices rose by 9-10 paise per litre while diesel became costlier by 7-8 paise per litre, according to data on Indian Oil Corporation website.
In Delhi, petrol was sold at Rs 70.63 while in Mumbai, petrol retailed at Rs 76.25, Chennai Rs 73.29 and at Rs 72.71 per litre in Kolkata.
In Delhi, diesel was sold at Rs 64.54, in Mumbai at Rs 67.55, Chennai Rs 68.14,  and in Kolkata at Rs 66.30 per litre.
Meanwhile, Brent crude prices dropped more than $1 on Tuesday, falling for a third straight session, as reports of inventory builds and forecasts of record shale output in the United States, now the world's biggest producer, stoked worries about oversupply.
Concerns over future oil demand amid weakening global economic growth and doubts over the effectiveness of planned production cuts led by the Organisation of the Petroleum Exporting Countries (OPEC) also pressured prices, traders said.
International benchmark Brent crude oil futures were at $58.62 per barrel, down 99 cents, or 1.66 percent, from their last close.
Brent, which has slipped more than 4 percent in the past three sessions, fell to as low as $58.10 a barrel on Tuesday, down more than $1.50 from the previous day's close.
US West Texas Intermediate (WTI) crude futures were down 91 cents or 1.82 percent at $48.97 per barrel.
Both US crude and Brent have shed more than 30 percent since early October due to swelling global inventories, with WTI now trading at levels not seen since October 2017.
"Rising US shale production levels along with a deceleration in global economic growth has threatened to offset OPEC+ efforts as markets weigh the potential of looser fundamentals," said Benjamin Lu Jiaxuan, an analyst at Singapore-based brokerage firm Phillip Futures.
--With inputs from Reuters
World
The US West Coast has always been the main destination for ambitious software engineers looking to work in the most elite corner of their profession, but the mass layoffs have created an abundance of jobseekers that Germany is eager to cash in on
World
Blinken met Palestinian leader Mahmoud Abbas in the West Bank town of Ramallah on Tuesday, a day after seeing Israeli PM Benjamin Netanyahu. Blinken stressed the importance the Biden administration places on resolving the long-running conflict with a two-state solution
World
Huawei Technologies Ltd., China's first global tech brand, is at the center of conflict between Washington and Beijing over technology and security. U.S. officials say Huawei is a security risk and might facilitate Chinese spying, an accusation the company denies.