Petrol, diesel excise cut: Fiscal stress staring at India; can Centre, states have the guts to tackle it?
Post the petrol, diesel, excise cut, how the Centre manages to stick to the fiscal deficit target of 3.3 percent is going to be interesting to watch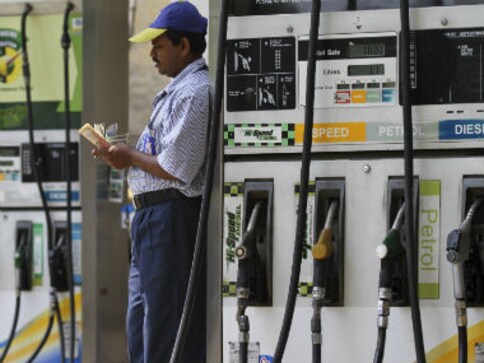 Just about a month earlier, the government was firm about not cutting excise duty on petrol and diesel even as global crude prices rose almost every day. The reason cited: We need money for development expenditure, a cut will add to the fiscal deficit and states can't afford it.
So what changed in less than 30 days for the central and many state governments to cut duties? Well, global oil prices continued heading north, the rupee kept heading south and there was good news on the direct tax collections (net of refunds, they rose 14 percent to touch Rs 4.44 lakh crore in the first half of this fiscal). Apart, of course, from the fact that the 2019 elections are getting closer – politics is the permanent backdrop of any policy decision or move on prices.
What economic gains could the government have hoped to get from this move at this point in time? In fact, some would argue that given the rising current account deficit (CAD), the government should probably have let retail prices remain high in order to curb consumption of petrol and diesel.
Latest trade data show a 53.55 percent rise in oil imports in the April-August period in dollar terms. Indeed, data from the Petroleum Planning and Analysis Cell of the Ministry of petroleum and natural gas shows a steady decline in consumption of both petroleum and diesel since May.
Will a measly Rs 2.5 a litre cut in prices mean a CAD-threatening rise in consumption? First, remember the excise cut by the central government has been accompanied by announcements by various state governments (12, at last count) of cuts in state duties on petrol and diesel. So in many states, the reduction is going to be as much as Rs 5 a litre. That's still meagre compared to the extent of the rise over the past six months, so it is unlikely that petrol consumption will immediately spike in the next month or so.
But such an announcement could have a sentiment effect. With the festive season around the corner, higher petrol prices have a mood-dampening effect. Lower consumer demand at this point in time is not good news. Capacity utilisation recorded by the Reserve Bank of India's quarterly survey has begun to inch up and stood at 75.2 in January-March 2018.
The latest Nikkei India Manufacturing Purchasing Manager's Index for September shows a steady improvement, with the report noting a continued increase in levels of new orders. Lower consumption leading to lower growth would mean lower indirect tax revenues. As it is GST collections in August dipped to Rs 93,960 crore from Rs 96,483 crore in July.
Indeed, the real issue will be the impact of the duty cuts on government finances. The Centre is expected to take a hit of Rs 10,500 crore in indirect tax, as a result of the move. Though it waives the 14.4 percent rise in direct tax collections to argue that this loss gets neutralised, let us not forget that this is just 38 percent of budgeted estimates. How the direct and indirect tax story plays out in the next six months remains to be seen.
Besides the Rs 10,500 crore is only the direct hit. The loss that oil marketing companies (OMCs) have to bear (remember they have to absorb a loss of Re 1 per litre) will also mean lower dividends to the central government, affecting its non-tax revenue in terms of lower dividends. As it is, the Rs 52494 crore budgeted as dividends from public sector enterprises in 2018-19 was lower than the Rs 54810 crore revised estimates of 2017-18.
How the Centre manages to stick to the fiscal deficit target of 3.3 percent is going to be interesting to watch, given that there are going to be pre-election pressures on the expenditure front. There's little evidence that this government will refrain from populism. The fiscal implications of the just-launched Ayushman Bharat scheme are still not clear. The increase in minimum support prices (MSPs) is going to push up the food subsidy bill.
A bigger worry will relate to state finances. As it is, since 2015-16 the combined fiscal deficit has been above the 3.1 percent threshold. Technically, the states stand to lose less than the Centre when cutting duties on petroleum products, given that they charge on ad valorem basis. But there is going to be a hit nevertheless. As of now, only the BJP-ruled states have reduced duties on petroleum prices, but it is unlikely that other states can hold out for very long.
With GST, petrol is one of the few items over which states have taxing power. States own taxes constitute 42 percent of their total revenue receipts and 80 percent of states' own revenue. The ability of state governments to offset this loss on account of duty cuts on petroleum through other savings is going to be affected by other fiscal pressures they are already facing.
As it is, UDAY (Ujjwal Discom Assurance Yojana) dealt a huge blow to their fiscal situation, something about which the Reserve Bank of India (RBI) had been repeatedly sounding warnings. On top of that, several state governments went overboard in announcing large farm loan waivers. Pay commission revisions and states' share of Ayushman Bharat are other sources of likely stress.
In addition, the Rs 10,500 crore hit to central government revenues will also reduce the divisible pool of taxes by that much. The shareable taxes constitute 28 percent of total revenue receipts of states. It is almost certain that the combined fiscal deficit of state governments this fiscal is going to cross the budgeted 2.6 percent.
It is quite possible that as of now, all this may not affect India's macro fundamentals. But as Madan Sabnavis argued in his piece yesterday, there is no guarantee that this situation on oil prices or the rupee may not deteriorate further. What happens then?
The economy is slowly inching towards a crisis point. Not all of it is in our control, but it is entirely up to our political class to do what is in their control to arrest the slide.
(The writer is a senior journalist and author. She tweets at @soorpanakha)
Subscribe to Moneycontrol Pro at ₹499 for the first year. Use code PRO499. Limited period offer. *T&C apply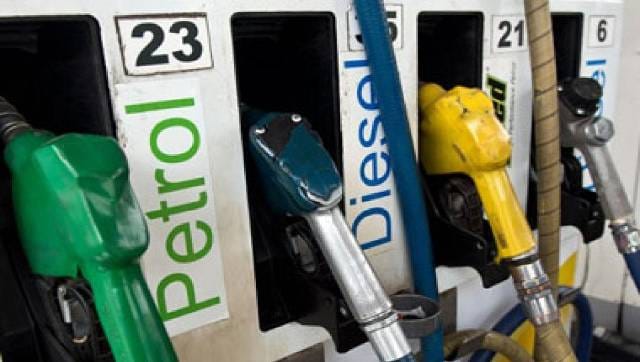 India
State finance minister Amit Mitra said the move will provide respite to those stung by fuel prices and alleged that the Centre had imposed cess to avoid devolution with states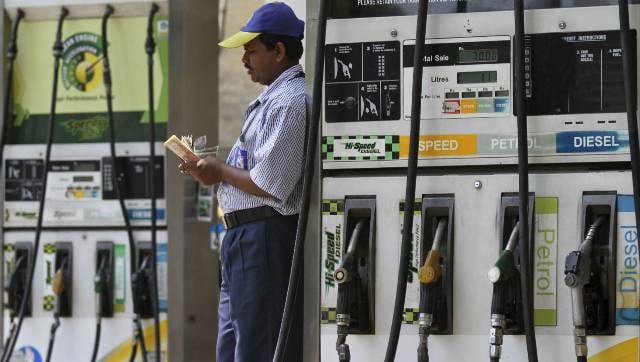 Business
Oil Minister Dharmendra Pradhan recently said that recovery should take 'primacy' over oil prices at least for the next few months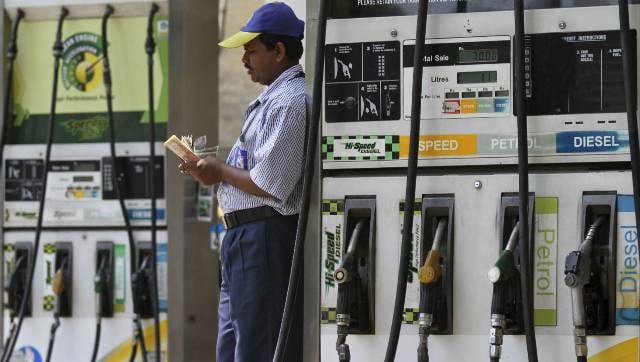 India
The farmers' body said that the increased fuel prices are also resulting in farmers getting lower net Minimum Support Price for their produce