Petrol, diesel crisis: A one paisa price cut mocks the middle class; it's time for govt to push new levies to shore up its kitty
Taxing gifts, wealth, large estates, and not petrol or diesel, could be a part of the Narendra Modi government's 'long-term solution',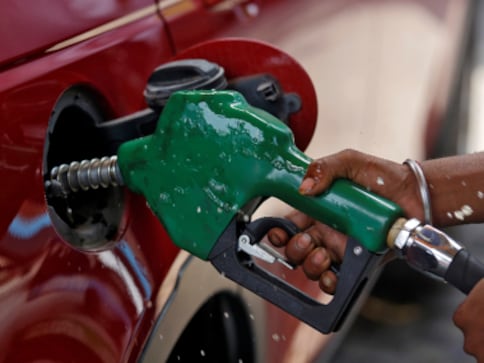 Petrol and diesel prices were revised today by just 1 paisa a litre each, after state-owned oil companies blamed a clerical error for previously announcing a cut of up to 60 paise on petrol to Rs 77.83 a litre. That apart, oil marketing companies this morning erroneously announced a reduction in diesel prices by 56 paise to Rs 68.75 in Delhi.  This seems to be an involuntary cruel joke on the consumers. Oil is by far the most volatile of products in the international markets, and till such time India overcomes its import-dependency, it has no option but to reduce taxes to keep the prices reasonable and spiraling out of control. Why? Because there are the following four important factors that impinge on the fuel prices at the petrol bunks in India:
International crude price
Foreign exchange rate of the US dollar vis-à-vis Rupee
Taxes both central and state; and
Availability of substitutes
On the first two, the nation has no control whatsoever, with import dependency for oil being a whopping 80 percent. The exchange rate of the Indian rupee (INR) is hostage to the FPI behavior as well as several other exogenous factors so much so that the sterilisation operation of the Reserve Bank of India (buying and selling dollars to check its volatility) has often proved to be an exercise in futility. Substitutes are a blip in the distant radar. The only here-and-now solution to the vexed problem of climbing fuel prices is, therefore, a reduction in taxes. Period.
"Our computation suggests that downstream oil marketing companies (OMCs) are required to increase retail prices of diesel by a steep Rs 3.5-4 a litre and gasoline (petrol) by Rs 4-4.55 per litre in the coming weeks to earn normative gross marketing margins of Rs 2.7/litre," Kotak Institutional Equities said in a report  hot on the heels of the Karnataka election results. Asking refineries to cut their prices therefore would be against the fundamental grain of market economics.
Retail prices of fuel are by far the highest in the neighborhood comprising of Sri Lanka, Pakistan, Bangladesh, Malaysia and Indonesia. Pakistan, of course, gets Saudi Arabia's indulgence but that apart Indians have the mortification of paying the maximum indirect taxes on fuel.
Finance Minister Arun Jaitley in his 2018 Budget did a fiscal jugglery -- the basic excise duty on petrol and diesel was reduced by Rs 2 to Rs 19.40 a litre. The government also abolished additional excise duty on fuel. But to compensate for the resultant loss on the fiscal front, Jaitley in the same Budget increased road cess to Rs 8 per litre. Indeed, the relentless increase in excise duty on the back of a fall in international prices has been the bane of Indian consumers. It is not just the finance minister who is obstinately bent on milching fuel to build his revenue kitty. The otherwise pragmatic and sagacious transport minister Nitin Gadkari is taking the counter-intuitive view that any reduction in taxes would halt the government's welfare and development programs.
Rs 8 per litre of road cess is scandalous. It is a rip-off. Why not start a balancing act with the road fund?
Let the government rollback the fuel prices to the pre-Karnataka levels that would send a wave of relief to consumers besides disabusing the notion that it has been insensitive to their plight. Let the road fund be rechristened as 'fuel price cushion fund' (FPCF). In other words, the generous impost of Rs 8 must be used to cushion the impact of the volatile oil and foreign currency market. Let the pre-Karnataka prices be maintained by using the FPCF as the equalisation fund.
Why should roads be built with funds generated out of cess on fuel? Ideally, funds for infrastructure must be generated out of municipal bonds, NHAI bonds, etc. Pension and provident funds would be more than happy to subscribe to them. The Modi government preens with pride that it has shunned World Bank funds. That is a myopic view and is also an act of premature gloating. Long-term projects and infrastructure must be met out of long-term funds. Let petrodollars bankroll some of our important infrastructure projects including expressways. Though road cess is tempting given the inelastic nature of demand for petroleum products in the country, to view them as milch cows is extremely dangerous and irrational.
A heightened income tax on the super rich is not yielding much results, given their low strength (in terms of numbers) in the country. The time has come to revive gift tax (with donors being taxed), wealth tax and estate duty. The GST rates must also be changed to target conspicuous consumption and revelry. Let there be a special rate for luxury cars and luxury travel. Let casinos and pubs mushroom --  both to beef up revenue and enable people to unwind. By all means, let all these additional taxes pour into the FPCF. All these can be implemented straightaway. They would restore Narendra Modi's pro-poor image which has been dented in recent times.
What makes Karnataka such an evocative inflection point? Well, it witnessed the most cynical misuse of the so-called free and dynamic pricing mechanism for petroleum products like never before even though politics has always underpinned and undermined the economics of petroleum reforms. It would be in the fitness of things if prices are rolled back to pre-Karnataka levels. The lasting solution of course is to bring fuel under GST. In the meantime, the government must learn to stop building its revenue in the easiest way, taking advantage of the inelastic nature of demand for petroleum products in the country.
(The author is a senior columnist and tweets @smurlidharan)
also read
India
At least 19 opposition parties led by the Congress called for boycott the event, saying the decision of the PM to inaugurate it himself and "completely sidelining" President Droupadi Murmu is an insults to the high office of President and violates the letter and spirit of the Constitution.
India
Crores of BJP workers, over 300 MPs and more than 1400 MLAs will vigorously participate in this program to take the public welfare policies and achievements of the Modi government to the public. The achievements of the BJP government will reach everyone.
India
Rajya Sabha Deputy Chairman Harivansh added that the 'day is an important milestone as it will prove to be a source of inspiration in the Amritkaal'