Petrol, diesel at record high: Rejig taxes to keep fuel rates low but do not arm twist oil companies on pricing
The gains the government made by hiking taxes when prices were low must be paid back to the consumer.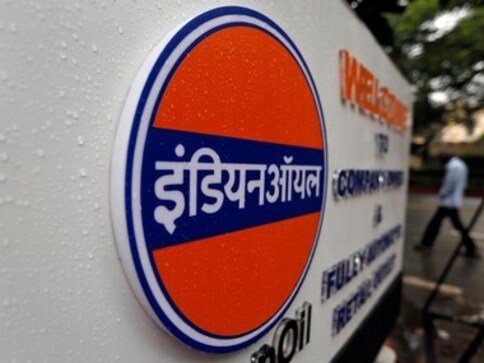 According to a PTI report, BJP president Amit Shah has assured that the government is taking the issue of rising oil prices seriously and that it will announce measures to deal with the matter soon.
One gets a hint of what these measures could be through this report in the Indian Express, which says that the government is leaning on ONGC to sell its crude to refiners at below the prevailing international prices. Apparently, the idea has been accepted in principle and the numbers and methodology are to be worked out.
But the numbers and methodology (and how much ONGC will suffer) are immaterial; the very idea should not have been accepted. It was bad enough that the public sector oil marketing companies (OMCs) refrained from raising retail prices for nearly three weeks, prior to the Karnataka Assembly election. Nobody is really buying Indian Oil Corporation (IOC) chairman Sanjiv Singh's assertion that there was no directive from the government on this and that the OMCs were only waiting for global prices to soften. That hiatus cost them about Rs 3 lakh crore.
Arm-twisting public sector companies to take a financial hit not only sends out all the wrong signals on this government's reformist credentials (whatever happened to all the talk about giving public sector undertakings more autonomy?) but will weaken these companies in the long run and have larger economic consequences. An Edelweiss Research note on Hindustan Petroleum points out that first-quarter results show that margins have compressed because of pricing inaction during the Karnataka election. It says that OMCs will require a Rs 2.5 per litre increase in retail prices to recoup margins. Does this not go against the Prime Minister's statements about strengthening the public sector?
When this government, soon after assuming office, got a bonanza in the form of falling global oil prices, it hiked excise duty fairly regularly as a result of which Indian consumers did not enjoy the benefit of low prices. There were five duty increases in November 2015 alone. The combined effect of falling prices and duty hikes was that the government was able to put its own finances, which the earlier government had left in a pretty precarious situation, back on track.
That gambit received a guarded welcome from many economic commentators, some of whom suggested that the regime should work out a strategy to shore up the exchequer for a time when rising prices may require duty cuts. Well, that time has come and the government is extremely unwilling to reduce duties on fuel.
Admittedly, the government is caught between a rock and a hard place. Cutting excise could bring in political dividends in this election year (one really doesn't know how such actions affect voting) but it will mean foregoing revenue – a Re 1 cut in excise could mean a loss of upwards of Rs 10,000 crore in revenues – and push up the fiscal deficit.  Not doing so has its own set of adverse macro economic consequences.  According to a State Bank of India (SBI) Ecowrap report, every $10 increase in oil prices pulls down GDP by 16 basis points, increases the current account deficit by 27 basis points and inflation by 30 basis points.
Various government ministers claim this money is needed for welfare schemes and for building infrastructure. Let's concede that point, but is this the only way to get money for social welfare and infrastructure? Should the government not have, in the four years that it has been in power, done something to plug that huge sinkhole called the public sector, instead of pumping more and more taxpayer rupees into this with non-commensurate returns? Both could have been done, but the government took the easy way out.
State governments also have a role to play – the state excise they levy on petroleum products is a large chunk of the retail price. The central government should have forged consensus on bringing these under GST, something the state governments are not keen on. The BJP keeps driving home the point that it rules a majority of the states. In that case, why doesn't Amit Shah lean on those state governments to reduce excise on petroleum or allow it to be brought into the GST ambit? The Congress is now turning the heat on the Modi government on fuel prices, with former finance minister P Chidambaram saying the government can bring down the price by Rs 25 a litre. Why does the Congress not get its own governments (the few that there are) to reduce state duties on petroleum? Why not get the Karnataka government (where it is the larger partner) to do that, as a first gesture from the new government?
There is an as yet unresolved debate on whether retail consumers should be protected from fuel price hikes at all and, if so, by how much. This debate needs to be resolved. Ideally, there should be no interference at all in the market-based pricing of fuel. When prices rise beyond a point, the pinch should lead to consumers tempering consumption; in the case of industry, there needs to be a serious search for alternative sources of energy.
However, if the consensus is that consumers need to be protected, then there needs to be some discussion and agreement on what is the broad range of acceptable fuel prices, keeping in mind the macro-economic implications. There needs to be political consensus on this (wishful, as it may seem). That should provide the foundation for a strategic approach to fuel pricing – interventions when prices go much below or much above this band.
But what form should this intervention take? It has to be through taxes – raise them and set the money aside in some form when prices fall and use these reserves to shore up revenues when prices rise beyond the band and duty cuts are effected. But interfering with pricing policies of OMCs has to be a strict no-no.
(The writer is a senior journalist. She tweets at @soorpanakha)
also read
Politics
Although he has kept up a constant string of criticism against the ruling dispensation, Rahul Gandhi seems to agree with Prime Minister Narendra Modi and the BJP on one critical issue – India's foreign policy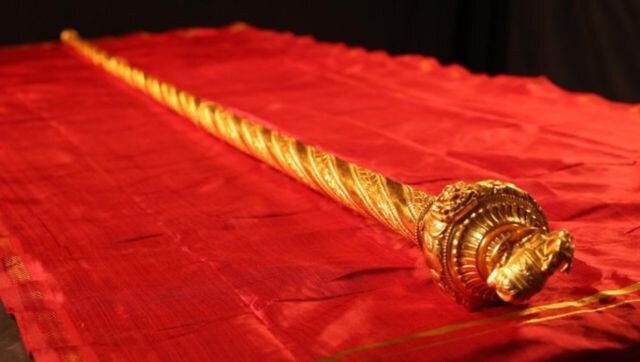 India
Prime Minister Narendra Modi will install the golden sceptre near the Speaker's seat. Traditionally called the 'Sengol', it has roots in Tamil culture
India
The Depsang Plains along with Pangong Tso are the two major areas of concern in the ongoing standoff along the Line of Actual Control (LAC) in eastern Ladakh.