Petrol and diesel rates are at record levels: 7 charts that explain the market dynamics at play
Over the past six days, petrol prices have been hiked by 61 paise per litre while diesel rates have been hiked by 79 paise a litre, all in Mumbai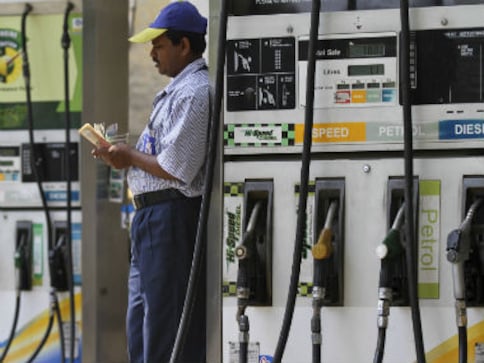 On Tuesday, petrol retailed at Rs 82.48 a litre in Mumbai - the highest level since the BJP-led government assumed power - while diesel prices hit a record high of Rs 70.20 a litre. Rising fuel prices renew calls for a cut in excise duty, to ease the burden on consumers, but the government won't budge.
The finance ministry does not want to cut the excise duty on fuel because a reduction in duty will negatively impact the fiscal deficit glide path. A duty cut will result in a Rs 13,000 crore loss to the exchequer. Instead, New Delhi wants states to cut the sales tax or VAT on fuel, PTI reported on Monday.
For now, consumers have to brace for an expensive ride ahead.
State-owned oil firms, on Tuesday, raised petrol rates by 13 paise per litre and diesel rates by 19 paise per litre in Mumbai, according to a price notification. State-run oil firms revise prices daily, a practice that began last June. Domestic prices now track global crude oil price fluctuations. The Indian basket of crude stood at $63.80 per barrel in March 2018 as against $46.56 per barrel in June 2017.
Over the past six days, petrol prices have been hiked by 61 paise per litre while diesel rates have been hiked by 79 paise a litre, all in Mumbai, according to Indian oil data. Mumbai-traded Indian Oil Corporation (IOC) is the country's largest fuel retailer.
India has the highest retail prices of petrol and diesel among South Asian nations as taxes account for half of the pump rates. While introducing the daily price revision, the government had said that the move mirrors international practices.
So, how do our petrol and diesel prices compare with those in our neighbouring countries? Well, we're paying through the nose for fuel. For instance, petrol retails at Rs 82.48 per litre in Mumbai. However, data for 1, April, 2018, shows that in Bangladesh, you would have paid Rs 68.08 per litre of petrol on that date; Rs 64.78 per litre in Nepal; Rs 48.94 per litre in Sri Lanka and Rs 47.04 per litre in Pakistan.
In the case of diesel, the fuel retails at Rs 70.20 per litre in Mumbai. But, Petroleum Planning and Analysis Cell (PPAC) data for 1 April, 2018, shows that on that date, in Pakistan, you would have paid Rs 54.33 per litre of petrol on that date; Rs 52.20 a litre in Nepal; Rs 51.45 a litre in Bangladesh; and Rs 39.74 a litre of in Sri Lanka.
The oil ministry, had earlier this year, sought a reduction in the excise duty on petrol and diesel to cushion the impact of rising international crude oil prices but Finance Minister Arun Jaitley, in his Budget, presented on 1 February, ignored those calls.
Why are we paying more?
The central and state governments levy taxes on fuel, to beef-up their coffers. The central government had cut the excise duty by Rs 2 per litre in October 2017. Subsequent to that excise duty reduction, the Centre asked states to lower the sales tax or VAT on fuels, but just four of them - Maharashtra, Gujarat, Madhya Pradesh and Himachal Pradesh - reduced rates, while others including BJP-ruled states ignored the call, PTI reported.
But the abovementioned excise duty cut pales in comparison to decisions that raised the duty nine times. In the 15 months to January 2016, the government raised the excise duty on petrol and diesel on nine occasions to take away gains arising from plummeting global oil prices. In all, the duty on petrol was hiked by Rs 11.77 per litre and that on diesel by 13.47 a litre -- the moves helped government rake in Rs 2,42,000 crore in fiscal 2016-17, from Rs 99,000 crore in fiscal 2014-15.
As mentioned earlier, our fuel prices are now benchmarked to global crude oil prices. Petrol and diesel rates are hiked as and when international oil prices rise. The Indian basket of crude stood at $63.80 per barrel in March 2018, a 37 percent rise over the $46.56 per barrel price recorded in June 2017.
But, in the 20 months to January 2016, the price of the Indian basket of crude plunged to $28.1 per barrel, a 74 percent drop from June 2014's $109 a barrel high point i.e. a few months after the Narendra Modi-led regime assumed power. However, during the same period, the fall in petrol and diesel price in Mumbai was just around 20 percent.
Higher taxes ensured that the common man never got the benefit of the lower crude prices and the government benefited from low crude prices.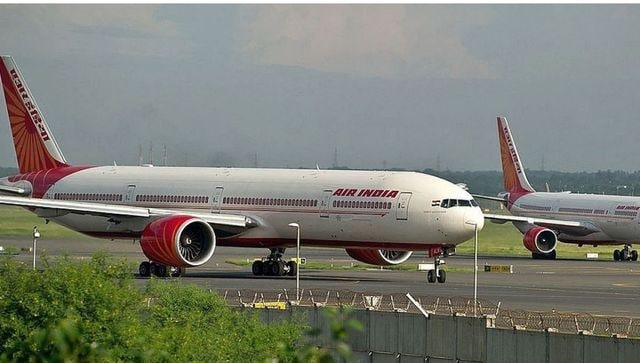 India
The pilot of the concerned AI flight has also had his licence suspended for the next three months for failing to discharge his duties as per Rule 141 of the Aircraft Rules, 1937 and applicable DGCA CAR
India
The revelations come days ahead of the Republic Day celebrations in Delhi where security has been heightened for the event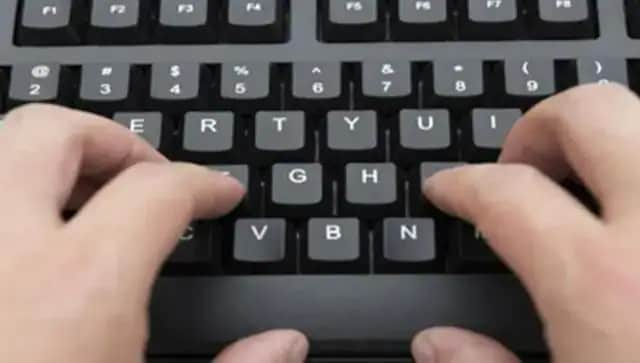 Education
The total number of available seats and the entry-level details have already been released by all the schools.