PepsiCo sets aggressive target to cut sugar; Indian arm to focus on stevia usage, Quaker oats
The Indian arm of PepsiCo has already launched a product that has used stevia as a substitute and has 30 percent less sugar content
Food and beverages major PepsiCo has announced an aggressive plan to cut added sugars, saturated fat and sodium levels in its products taking cue from the latest dietary guidelines of WHO and changing consumer preferences.
As part of its 2025 sustainability agenda designed to meet changing consumer and societal needs, PepsiCo said among others, at least two-thirds of its global beverage portfolio volume will have 100 calories or fewer from added sugars per serving.
"Informed by the latest dietary guidelines of the World Health Organization and other authorities, the company will continue to refine its food and beverage choices to meet changing consumer needs by reducing added sugars, saturated fat and sodium levels in its product portfolio," PepsiCo said in a statement.
Commenting on the move, PepsiCo Chairman and CEO Indra Nooyi said: "We have mapped our plans against the United Nations Sustainable Development Goals, and we believe the steps we are taking will help lift PepsiCo to even greater heights in the years ahead."
She said to succeed in today's volatile and changing world, corporations must do three things exceedingly well -- focus on delivering strong financial performance, do it in a way that is sustainable over time and be responsive to the needs of society.
"PepsiCo's journey is far from complete, and our new goals are designed to build on our progress and broaden our efforts," Nooyi added.
The other targets are that at least three-quarters of its global foods portfolio volume will not exceed 1.1 grams of saturated fat per 100 calories.
Besides, at least three-quarters of its global foods portfolio volume will not exceed 1.3 milligrams of sodium per calorie. The company, which sells beverages including Pepsi, 7UP, Gatorade and Tropicana, along with snacks such as Kurkure, Uncle Chipps and high-fiber breakfast cereal Quaker Oats in India, said the rate of global sales growth of what it refers to as Everyday Nutrition products will outpace the rate of sales growth in the balance of its portfolio.
"Everyday Nutrition products include those that deliver whole grains, fruits and vegetables, dairy, protein and hydration. It will provide access to at least three billion servings of nutritious foods and beverages to undeserved communities and consumers," the statement said.
Last year, PepsiCo had clocked over $63 billion in net revenue, driven by food and beverage portfolio that includes Frito-Lay, Gatorade, Pepsi-Cola, Quaker and Tropicana.
Indian unit gears up
According to media reports, the Indian unit of the beverages major is also gearing up to conform to the parent's health-oriented decision.
The Indian unit has already launched a low-sugar product in Gujarat. This product is using sugar substitute stevia and has 30 percent lower sugar content, claims the company.
"The new product has stevia and a 30 percent reduced sugar level. We had also launched 7UP Revive, which has 30 per cent lower sugar than the core 7UP. We will continue to expand the low-sugar range as part of the new road map," PepsiCo India's chairman and CEO D Shivakumar has been quoted as saying in a report in the Business Standard.
According to a report in The Economic Times, this is the first time stevia has been used in 7UP as a substitute for sugar anywhere in the world and the company has plans to extend this to other products as well.
Apart from this, as per the BS report, the company plans to step up the use of grains and fruits in its Quaker oats offering too.
According to Shivakumar, Quaker is going to play a big role in the company's Indian offerings as nutrition takes centre stage as the new roadmap of the parent company.
Soon after assuming power, India food processing minister Harsimrat Kaur Badal had met Indra Nooyi seeking help to improve the nutritional content in the mid-day meals for school children. The government had also urged the beverages giant to reduce the sugar content in its soft drink products.
Firstpost had recently reported that Baba Ramdev and Rashtriya Swayamsevak Sangh are urging the government to impose heavy tax on high-sugar drinks in order to address the problem of obesity.
The World Health Organisation recently estimated that consumption of sugar in India is likely to rise to reach 29.35 million tonnes (mt) by 2019-20, or over 15 percent of global consumption, thus making India the biggest consumer in the world.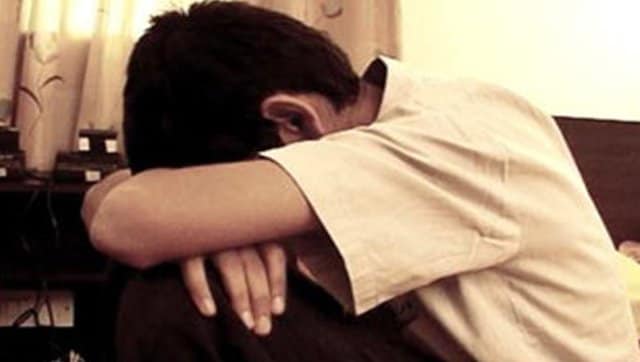 World
As per World Health Organisation (WHO), every 40 seconds there is someone who ends his or her life.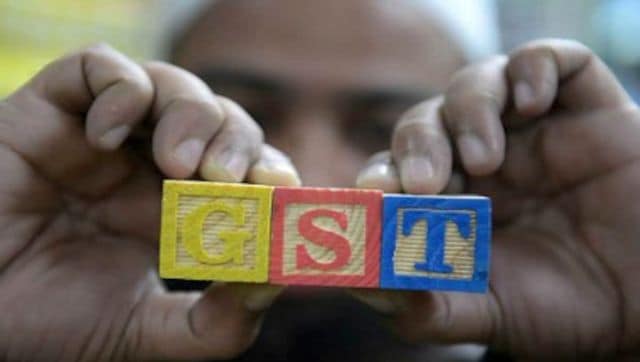 Business
Here's a decoder to help you to understand the whats, whys and hows of GST
Politics
Tibrewal, a lawyer by profession, is one of the petitioners in the post-poll violence cases against the TMC government in the Calcutta High Court.