PepsiCo franchisee Varun Beverages gets Sebi nod for its over Rs 1,000 cr IPO
IPO of Varun Beverages entails sale of up to 2.5 crore shares, including fresh issue of 1.5 crore shares and offloading of stake by the promoters
New Delhi: Varun Beverages, franchisee for soft drinks maker PepsiCo, has received markets regulator Sebi's approval to raise over Rs 1,000 crore through an initial public offering.
Besides, leading logistics service and solutions provider, Seaways Shipping & Logistics has also got Sebi's nod to float an IPO.
Varun Beverages and Seaways Shipping & Logistics had filed their draft red herring prospectuses with the Securities and Exchange Board of India (Sebi) in June and March, respectively. The two firms got the regulator approval on 31 August, as per the latest update.
The initial public offer (IPO) of Varun Beverages entails sale of up to 2.5 crore shares, including fresh issue of 1.5 crore shares and offloading of stake by the promoters.
Apart from fresh issue of 1.5 crore equity shares, there would be an offer for sale of up to 50,00,000 shares each by Varun Jaipuria and Ravi Kant Jaipuria & Sons (HUF).
Sources said Varun Beverages expects to raise more than Rs 1,000 crore through the IPO.
A portion of shares in the IPO would be reserved for eligible employees not exceeding 5 per cent of the post offer paid up equity share capital. The global coordinators and book running lead managers to Varun Beverages offer are Kotak Mahindra Capital Company, Axis Capital and CLSA India. The book running lead manager is YES Securities (India) Ltd.
Varun Beverages, flagship company of R K Jaipuria Group, is a leading franchisee of carbonated soft drinks and non-carbonated beverages sold under trademarks owned by PepsiCo.
It produces and distributes a wide range of products including Pepsi, D7UP, Evervess Soda, Tropicana Slice and packaged drinking water under the brand Aquafina.
The company has also been granted the franchise for Ole brand of PepsiCo products in Sri Lanka, as per its website.
Seaways Shipping & Logistics' IPO comprises fresh issue of shares worth Rs 80 crore and an offer-for sale of up to 64,45,224 equity scrips by the existing shareholders including IDFC Private Equity.
The company has reserved up to four lakh shares for employees in the public issue.
The proceed of the fresh issue would be utilised for capital expenditure, repayment of loans and for other general corporate purposes.
ICICI Securities, IDFC Bank and Karvy Investor Services will manage the IPO.
India
The Confederation of Hospitality, Technology and Tourism Industry (CHATT) aims to promote domestic tourism and lead the digital transformation of tourism-related business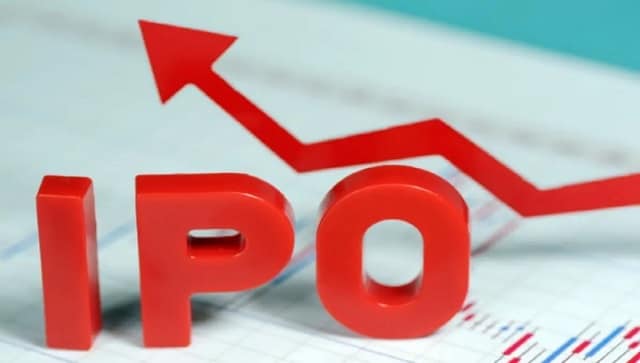 Business
Shyam Metalics has raised Rs 270 crore from its 22 anchor investors before the IPO. The price range of Shyam Metalics IPO was Rs 303-306 per share