Pentagon eyeing 5G solutions with Huawei rivals Ericsson and Nokia - official
By Mike Stone WASHINGTON (Reuters) - As the U.S. further pushes to separate itself from Chinese telecommunications equipment maker Huawei Technologies, the Pentagon is laying the groundwork to use technology from rivals Nokia and Ericsson in its 5G development plans, a Pentagon official said on Monday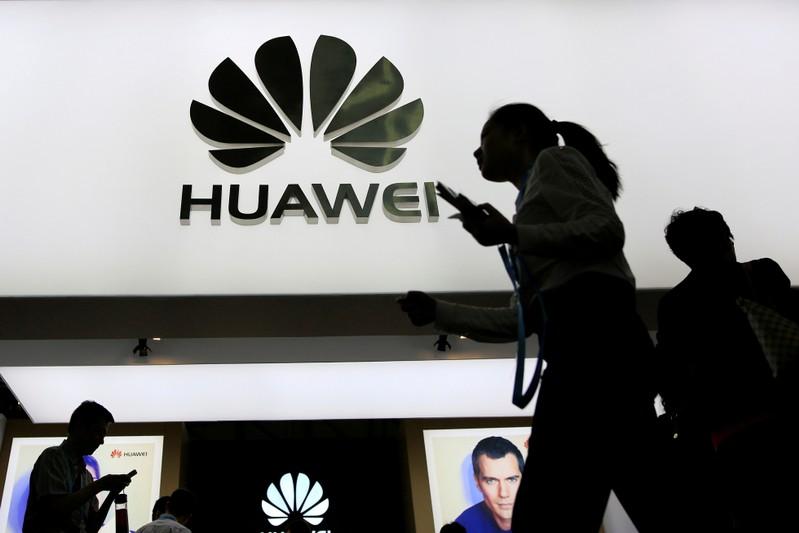 By Mike Stone
WASHINGTON (Reuters) - As the U.S. further pushes to separate itself from Chinese telecommunications equipment maker Huawei Technologies, the Pentagon is laying the groundwork to use technology from rivals Nokia and Ericsson in its 5G development plans, a Pentagon official said on Monday.
"I am not sure we are going to have a total U.S. solution," Ellen Lord, the Department of Defense's under secretary of defence for acquisition and sustainment said. "We are talking to Ericsson, we are talking to Nokia quite a bit."
Simultaneously, the U.S. is laying the groundwork to develop its own technology to support 5G enabled communications, said Lord, who is the Pentagon's chief weapon's buyer.
The United States has lobbied Europe to shut out Huawei, saying its equipment could be used by the Chinese government for espionage. But the European Commission is expected to ignore U.S. calls to ban Huawei Technologies.
Huawei has strongly rejected the allegations and earlier this month sued the U.S. government over the issue.
At the same time, Lord said that military to military discussions about future 5G networks were going well for the United States. On the military side, "there is actually a huge dialog going on about what is the path forward," Lord said. "We have frankly seen a lot of our European allies leaning forward to work with us on that."
(Reporting by Mike Stone in Washington, D.C.; Editing by Chris Reese)
This story has not been edited by Firstpost staff and is generated by auto-feed.
Business
By Pete Schroeder WASHINGTON (Reuters) - JPMorgan Chase & Co will resume making political donations to U.S. lawmakers but will not give to Republican members of Congress who voted to overturn President Joe Biden's election victory, according to an internal memo on Friday seen by Reuters. The bank was among many corporations that paused political giving following the deadly Jan
Business
(Reuters) - Fintech company Square Inc is considering making a hardware wallet for bitcoin, Chief Executive Officer Jack Dorsey said in a tweet https://twitter.com/jack/status/1400839179513339905 on Friday. As bitcoin and other crypto-currencies have gained in popularity, many companies have emerged to serve a growing need to protect these assets from online theft. Bitcoin wallets can be stored offline or online at cryptocurrency exchanges, venues where bitcoin can be bought and sold for traditional currencies or other virtual coins.
Business
By Foo Yun Chee BRUSSELS (Reuters) -The European Commission on Friday defined the scope of revised copyright rules adopted last year following criticism from governments, including France and Poland, but EU broadcasters and internet activists said there was a danger of censorship. The revamped copyright directive, the first overhaul in two decades, aimed to provide fair compensation for the bloc's $1 trillion creative industry and its 11.7 million employees. A central provision, Article 17, backed by the creative industry, would force Google-owned YouTube, Facebook's Instagram and other sharing platforms to install filters to prevent users from uploading copyrighted materials