Pension bonanza for BSNL staff, but will govt bite the VRS bullet to revive the PSU
Telecom industry experts warn that not only has the government enhanced its burden by correcting the pension anomaly for BSNL employees, more trouble could be in store as the aftermath of the Seventh Pay Commission recommendations sinks in
New Delhi: Ravi Shankar Prasad is among the Union ministers who lost key portfolios in the Cabinet reshuffle last evening - he was shunted out of the telecom portfolio. But just before that, the minister managed to convince the Cabinet about revising pension payouts for employees of the key PSU under him - BSNL.
The revision was announced before the reshuffle news broke and entails an estimated recurring annual expenditure of Rs 155 crore while arrears from 2013-14 would be about Rs 284 crore. Ostensibly, it is about correcting some anomaly in pension calculations but increased pension payout for BSNL is yet another nail in its coffin. The government needs to bite the VRS bullet for any meaningful turnaround of this loss-laden PSU. Even divestment of some or majority stake in BSNL by the government will be of little help.
Prasad has left the festering issues of hugely inflated workforce at BSNL for his successor to tackle. That BSNL needs to trim workforce drastically is a no brainer – its H R issues form the core of its troubles and make it the top loss-making public sector enterprise in the country. Sample this: the PSU gave away about Rs 15,000 crore in wages to its 2.1 lakh employees in 2014-15. It spent 52 percent or more than half its topline in paying staff salary that year compared to just about 7-8 percent of revenues that private telecom companies spend on staff. In other words, about 52 paise of every rupee BSNL earned was spent on wages in 2014-15 while private telecom companies spent 7-8 paise!
According to the Public Enterprises Survey of 2014-15 (the latest available survey), BSNL made maximum losses among the 77 public sector units surveyed, with its net loss accounting for almost a third of the total losses incurred in that year at Rs 8,234 crore. That translates to over Rs 22 crore net loss each day of the fiscal year under review. Though minister Prasad claimed yesterday while announcing the increased pension burden that BSNL is in line to report over Rs 2,000 crore operational profit for FY16, this alone will not turn around the fortunes of BSNL. Insiders claim that making operational profits was never really an issue with BSNL and that it never had to borrow for its day-to-day expenses even though its net loss was mounting year after year since 2009-10.
Since 2009-10, there has been continuous reduction in revenue as against almost fixed operating costs. BSNL has been unable to invest in expansion of network, marketing and promotional activities etc due to financial distress and the huge salary payout. The need of the hour for BSNL to turn around is a sound VRS package, something which has been discussed for years between the BSNL management and the government but with little forward movement. This will, to be sure, entail a huge one-time payout but there is really no other way to tackle the staffing time bomb which threatens the survival of BSNL. Some VRS package for the second telecom PSU, MTNL, has already been cleared by the government.
R K Upadhyay, former CMD BSNL pointed out that "resolution of complex HR issues facing BSNL should be top priority for any meaningful turnaround". According to a report in the Indian Express it could cost the government anywhere between Rs 18,000-Rs 20,000 crore for offering VRS to around 65,000 or a third of all employees. Recently, the Telecom Commission had cleared MTNL's VRS plan for employees who are 50 years of age and above to save costs. The exchequer is expected to save around Rs 500 crore-600 crore every year by giving VRS to some MTNL employees.
Anyway, telecom industry experts warn that not only has the government enhanced its burden by correcting the pension anomaly for BSNL employees, more trouble could be in store as the aftermath of the Seventh Pay Commission recommendations sinks in. The Pay Revision Committee for PSEs would follow with its own formula for hikes and the powerful BSNL unions could then urge the PSU to increase salaries, never mind if it continues to report net loss year after year.
According to a reply R S Prasad gave in Lok Sabha during the Budget Session, the government has provided financial assistance to BSNL in several forms such as agreeing to pay Rs 6,724.51 crore as refund for the PSU surrendering BWA spectrum in six circles. Telecom industry experts point out that though this money was cleared way back by the Cabinet, actual payout to BSNL has still not been completed. This has obviously affected the PSU's ability to raise loans and make critical investments in technology. Total debt liability of BSNL almost trebled, from Rs 2,561.14 crore in March 2013 to Rs 7,666.94 crore by January this year.
Additional assistance from the government includes waiver of Rs 1,411 crore which it was to pay the government and refund of another Rs 169.16 crore on account of surrendered CDMA spectrum.The government says it has also assigned some lucrative projects to BSNL to fill its coffers but as we have pointed out earlier, VRS is the key to solving the BSNL conundrum.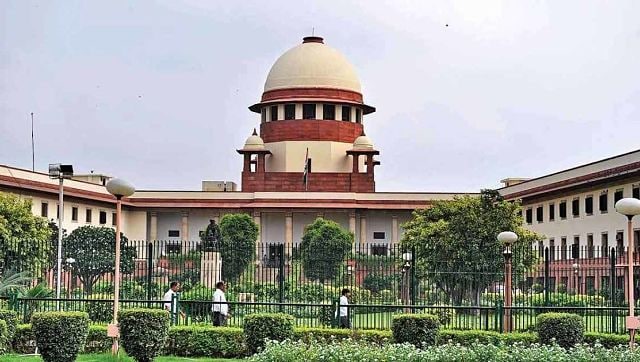 India
The apex court said the CBI may treat the report of a high-level panel as part of its preliminary investigation, and asked the agency to submit its report to the court within three months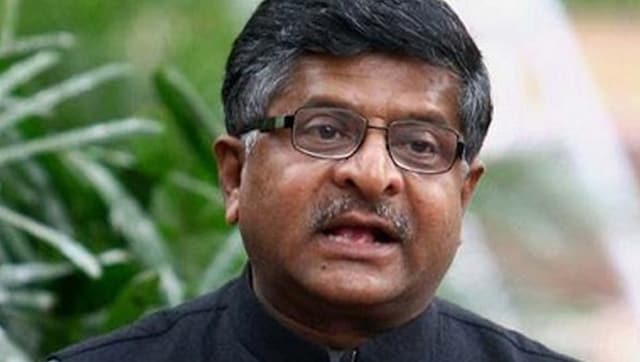 India
Rahul Gandhi, in his letter to Prime Minister Narendra Modi, had accused the health minister of targeting Opposition-ruled states and undercutting cooperative federalism in the midst of a pandemic