Peer to peer platform Mutterfly aims to garner sizeable share of India's $3 bn white goods rental market
With 70,000 registered users across its mobile and web platforms, Mutterfly is focused on Mumbai as its primary market, but also services Pune and Bangalore.
A habit that is common to a large majority of us Indians is our ability to share. Most of us don't look askance at this habit.
Akshay Bhatia, a 27-year-old former Morgan Stanley banker, decided to cash in on this habit. Can you not get paid for what you are willing to share? That question gave birth to Mutterfly.
A peer-to-peer rental platform, Mutterfly lets users rent out unused items. Though Bhatia claims around 80 percent of all items lying in most houses are unused, not everything can be put out for rent on Mutterfly. What can be put up for rent are categorised under the following – photography, travel & outdoors, gaming, party & events, premium consumer gadgets and luxury products.
The startup began as a food-sharing platform when it was founded in May 2015, with Bhatia investing Rs 20 lakh from his savings, alongside raising an undisclosed sum from friends and family. A food-sharing network that connected foodies with home-chefs and gave bachelors a chance to experience their neighbours' dishes, Bhatia found that there were many challenges to scaling this model. Much to his amusement, he found that more than food, chefs were keen on borrowing and sharing their equipment within the Mutterfly network.
As it happens with almost every startup, a need and a desire gives birth to a company; and business models are tweaked as and when necessary. With chefs' interest in sharing equipment and not just food, Bhatia realised the possibilities and the gap in the shared-economy market. Based on that interest, he and his team built a minimum value product (MVP) app where users could list and rent out items to those living in their vicinity.
"We saw some good traction from students and young working professionals, and as a result, we pivoted to Mutterfly being a peer-to-peer product rental platform," he said.
According to PricewaterhouseCoopers, the sharing economy will generate a potential revenue of $335 billion by 2025 globally. India ranks second in the world in terms of aspirational consumers with 53 percent of Indian consumers classified as aspirational. But aspirational products retail at prices that many cannot afford. Mutterfly, says Bhatia, helps its lenders monetise their unused products and earn anywhere between Rs 5,000 to Rs 30,000 a month.
How it works
The lender lists his product which is first verified by the startup on the platform. The price is determined by the lender. Mutterfly provides end-to-end support, right from product quality checks, to customer verification to logistics.
As a marketplace, a commission received on items rented out is Mutterfly's primary source of revenue. This is charged towards the lender and varies between 20 percent to 30 percent based on the item. Delivery and pick-up costs are added to the final price shown to the borrowers.
Business potential
With 70,000 registered users across its mobile and web platforms, the startup is focused on Mumbai as its primary market, but also services Pune and Bangalore for longer duration rentals.
Bhatia is targeting a $3 billion market at the current stage of development. "We still believe that product rentals will give birth to a lot of new markets that have not yet been established. For instance, gaming rentals as a market is unspoken of as yet but India is expected to have 300 million gamers by 2019."
The startup has not broken-even as yet, which at current traction is expected to happen around 2020. "On the lender side again we had to start by convincing our personal network to be the first lenders. Customers have to pay a refundable security deposit which ranges from 10 percent to 30 percent of the item's value to cover for potential breakage or product damage," Bhatia said.
Our vision for Mutterfly is a one stop platform that lets users experience premium products without having to buy any of them.  With this, we will continue to build our product based on consumer aspirations and our next three verticals include wedding rentals, luxury vehicles and baby-care rentals.
Mutterfly is a play on the word butterfly. The parallel being, a butterfly doesn't go far in search of resources, so why should humans? "So the next time you need something, don't mutter and instead Mutterfly it from people around you," added Bhatia.
News & Analysis
The Agnikul launchpad (ALP) and the Agnikul mission control centre (AMCC) are the two parts of the privately built launch facility and has been built inside ISRO's campus at Sriharikota.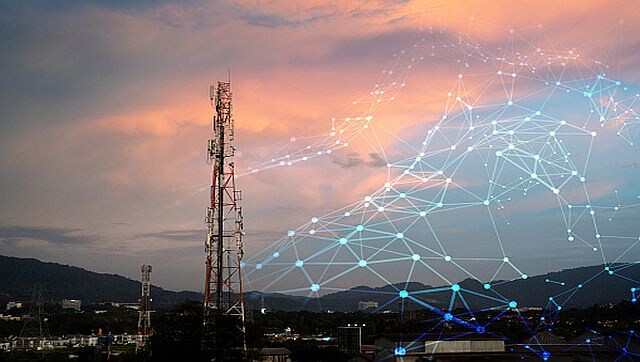 World
Abu Dhabi has identified priority sectors including agritech, tourism, healthcare, pharma and financial services, where Indian enterprises can invest
India
n an exclusive interview to News18, Dr Pawan Goenka said the government now has over 100 space start-ups registered with it compared to just 30 two years ago