Paytm's 2% levy on credit card recharge of wallet is not all that fine; here's why
Why should Paytm impose a blanket 2% fee on credit card use to recharge wallet, while only some 'financially savvy users' are indulging in malpractice?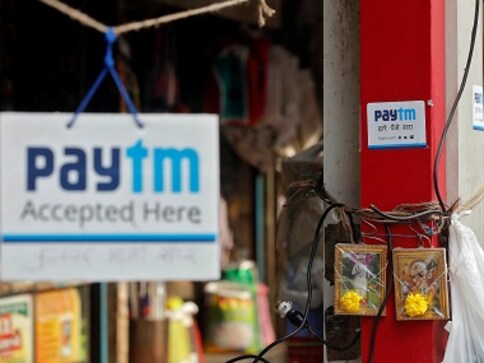 Paytm will now levy a 2 percent fee for adding money to your Paytm wallet using credit cards. The online recharge platform on Wednesday withdrew its zero percent transfer to bank fee facility. The reason cited was that multiple users were using Paytm to get free credit by using credit cards to top up their e-wallets and then transferring the money to their bank accounts at zero transaction cost.
"To avoid this misuse, we are making some changes in our terms. There will be no fee when you shop on Paytm or pay for any utilities using your credit card or any other payment option but to avoid the misuse highlighted above, we will put two percent fee (inclusive of taxes) only on adding money to wallet using credit cards while adding money using any other payment option remains free," Paytm wrote in its official blog
On the face of it, the move looks like a smart one by the company to put an end to a bad consumer behaviour. But there are two big catches.
First, the reasons cited, and second, the respite offered.
True, the zero percent fee for transfer to bank account left an opportunity to misuse and the company noticed a disturbing trend. Some users started funding their Paytm wallet with their credit cards and transferring it to the bank all for free.
This is somewhat similar to the 'roc pumping fraud' done on credit cards by some merchants. For this, merchants swipe their credit card in their own shops and get cash in their bank accounts. Use the cash and pay off the credit card amount at the end of interest-free period, getting free money, or rotating credit to cash.
In Paytm's case, the company says consumers are converting credit into cash in the bank account.
These users were not only getting free loyalty points which effectively was free cash but also getting access to free credit.
This is why the decision to withdraw the facility was taken.
The question to ask is why is the company imposing a blanket 2 percent fee on all customers who are using the credit card to recharge the wallet? The blog says the company identified misuse by "some financially savvy users (surprisingly many of them employees of national financial institutions)...exploited this model to rotate money". To curb this, ideally the 2 percent fee should be imposed when these customers transfer the funds from wallets to bank accounts. Remember, there are many who use credit cards to recharge wallets for genuine use.
This zero percent fee initiative was launched for mall merchants last November. But later extended to all our users as many shopkeepers/merchants also used their personal Paytm accounts to accept payments at their shops, according to the company's website.
Now the reason cited is "disturbing trend of using credit cards to rotate cash" If that's the reason cited, then ideally the zero percent fee should be bumped into 2 percent fee as transfer to bank fee. Why add a blanket 2 percent to all customers on adding money to wallet using credit cards?
In other words, let us say 100 people use credit card to load the wallet and 10 out of them use it to rotate cash. It would probably more sense to slap those 10 with the fee, rather than charging all 100 with a 2 percent fee for adding money to your Paytm wallet using credit cards.
Now the larger question is this: Is Paytm using the malpractice by some consumers as a pretext to make a quick buck and make good for the transaction cost it incurs?
Remember there is no fee when you shop on Paytm or pay for any utilities using your credit card or any other payment option. Whatever the intention behind this, the 2 percent fee seems steep.
Now let's take a look at the respite offered to the consumers. "This 2 percent fee charges on credit card would be reversed in the form of a discount coupon for same amount which will be issued within 24 hours of adding money effectively giving you this fee back," says the company.
Here while it may seem that you are getting the 2 percent fee back, one doubts whether it is really that simple. A close look at the terms and conditions will help elucidate this point.
For one, Paytm claims that the 2 percent discount coupon will be sent within 24 hours of adding money using credit card. You will get a gift coupon via an email and SMS within 24 hours. But, you qualify for this offer only if you add more than Rs 250 using your credit card. What happens if the amount added to the wallet is less than Rs 250? We assume in that case, you will end up paying the 2 percent fee and not get any discount coupon back.
Secondly, the discount coupon has to be used on the app to avail services like recharges, bill payments, movie tickets, and all other services on the app. You are not allowed to use this voucher on add money transaction.
This is how the company explains the voucher's use in the blog:
If you added Rs 500 to your Paytm wallet, you would have been charged 2 percent, i.e. Rs 10 as credit card fee. You will then get a gift voucher worth Rs 10 in your email/SMS.
i) While doing a checkout on Paytm, please use gift card code shared with you.
ii) If you are doing a purchase of Rs 10, you get a cashback of Rs 10
iii) If you are doing a purchase of Rs 20, you get a cashback of Rs 10
iv) If you are doing a purchase of Rs 5, you will get a cashback of Rs 5 (emphasis by the author)
iv) This cashback will be given instantly in your wallet which can be used for subsequent transactions on Paytm
Now the third problem. The voucher cannot be used partially. The voucher has to be used in one go. The voucher is applicable once. Which means if you have a Rs 50 voucher and you want to spend Rs 20, you will have to let go of the remaining Rs 30.
Fourthly, you can't club more than one vouchers. You have to use them separately. So, if you have ten Rs 50 vouchers, you can't use them to buy a Rs 500 item. You will be able to use only one voucher of Rs 50 for that item.
Let's not forget what the company's website says, "Our revenue model requires users to spend money within our network and we make money from the margins available to us on various products/services we offer."
That makes it evidently clear.
Business
Snapdeal is also looking at selling its e-commerce business and has been engaged in discussions with larger rival Flipkart for the past few months.
Investing
Virtual cards only expose part of your credit limit to an online transaction instead of the whole limit.
News & Analysis
Indians voted online shopping (98 percent) as the top reason to access internet; closely followed by social networking (96 percent), revealed a recent survey conducted by American Express and Nielsen to gain consumer insights on online buying habits.