PayTm payments bank head says not keen on rate war with banks
PayTM on Wednesday said it will be availing of the core banking services from IT major Infosys' Finacle suite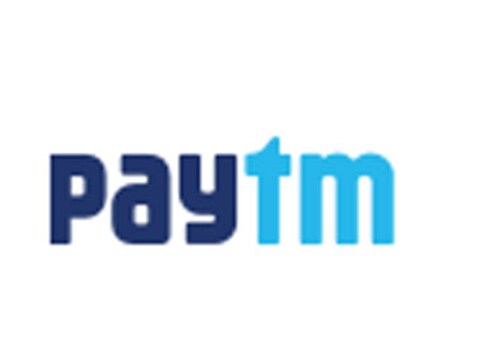 Mumbai - Financial technologies player PayTM on Wednesday ruled out joining the rate war in the savings account interest rate space when it launches its payments bank, instead it will focus on increasing revenue-accretive transactions.
"Obviously, we do not want our customers to lose money if they are keeping their money with us, but at the same time we don't want to fight a war on interest rates," Shinjini Kumar, chief executive-designate of the PayTm's payments bank venture, told reporters.
Kumar, who just joined the bank from consultancy major PwC, explained that it is "counter intuitive" for a payments bank to offer higher interest rates as it has restrictions on how it uses the deposits.
"It is very counter-intuitive for a payments bank to offer higher rate of interest on savings because they will just park the money. I am interested in the money that does things, I am not interested in money that sits. Money that sits is not good for me because I am not earning anything much on the float," she said.
It can be noted that payment banks are required to park 75 per cent of their deposits in the safer but low yielding fixed income instruments. They are also not allowed to use their deposits for lending.
The comments come amid a race within the commercial banks to woo customers with higher interest rates on savings accounts, through which they target to forge sticky relationships that also helps cross-sell other financial
products.
Foreign lender DBS Bank recently launched a product offering 7.1 per cent without any ceiling on the quantum, while private sector lender Kotak Mahindra Bank said it will continue with the 6 per cent interest rate. Yes Bank also offers similar interest rates on deposits of over Rs 1 lakh.
Kumar said the aim of the forthcoming payments bank is to solve the "friction" in banking through newer, innovative strategies and get more people into the banking fold.
Kumar said the Chinese online retailer Alibaba-backed company wishes to launch its payments bank by August, within a year of its founder Vijay Shekhar Sharma being given the in-principle nod by the Reserve Bank to enter the fray.
Kumar said there are a couple of things to be sorted out before it gets the final nod from the RBI, but exuded confidence that it should not witness any problems.
PayTM, which already has 100 million customers for its wallet, would get all the existing users to become bank account holders and is awaiting clarity from RBI on the matter, she said, adding that issues surrounding KYC are to be sorted out.
Stating that concerns surrounding intense competition in the payments bank space are exaggerated, she said, adding the Noida-based company is targeting to have 500 million customers by 2020.
On the three payments bank applicants abandoning their licences, she said those entities dropped out because the payments banks space is not a core business for them, whereas for PayTM, it is right at the core.
It can be recalled that since April, the Cholamandalam group, Tech Mahindra and a consortium led by Sun Pharma promoter Dilip Shanghvi (in personal capacity), IDFC Bank and telecom firm Telenor have surrendered their in-principle licences, blaming the strict RBI conditions that make such an
entity commercially not viable.
Meanwhile, PayTM on Wednesday said it will be availing of the core banking services from IT major Infosys' Finacle suite, to become the first PB to announce a tie-up with the Bengaluru-headquartered company.
Finacle's regional head for growth markets, Venkatramana Gosavi said small finance bank licensee Ujjivan has already chosen the product, and it is in talks with many of the 18 small finance bank and payments bank licensees for
more tie-ups.
News & Analysis
Backed by Chinese firm Alibaba and Japanese conglomerate SoftBank, Paytm has earmarked initial investment of Rs 400 crore to build its banking network over two years.
News & Analysis
Payments banks are niche banks that were allowed by the Reserve Bank of India in a bid to expand access to financial services in Asia third-largest economy.
Economy
On Tuesday, Reserve Bank of India announced a 50 basis point cut in the repo rate. While borrowers have a reason to cheer, for consumers it's a tricky situation.