Paytm extortion case: CEO Vijay Shekhar Sharma says accused Sonia Dhawan might just be 'conduit of a bigger plan'
Paytm, whose investors include China's Alibaba Group and Japan's SoftBank Group Corp, has declined to say how the stolen material would have allowed the blackmail of its founder, but added that only his personal data was taken.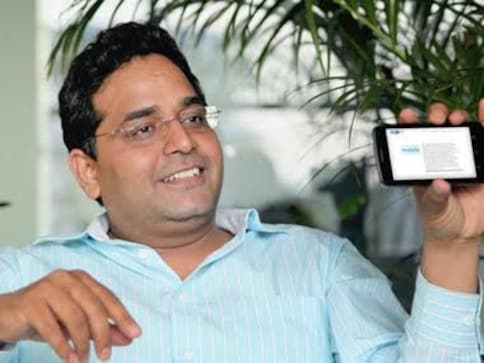 Paytm founder Vijay Shekhar Sharma has said that his secretary Sonia Dhawan, arrested for blackmailing and making extortion bid on the e-wallet giant's CEO, might just be a conduit of someone else's bigger plan, a media report said.
Dhawan, along with two others, was arrested and remanded to 14-days judicial custody on Tuesday by the magistrate court in Gautam Buddh Nagar, Uttar Pradesh officials said.
Noida Police had Monday arrested Dhawan (32), her husband Roopak Jain (38) and another company employee Devendra Kumar (30) for allegedly stealing personal information and confidential data and threatening to leak it.
"I don't know how many more people were involved in this sad conspiracy. I am shocked and surprised at things that happened and some claims or theories being pitched. I am sure with support of police and everyone involved we will uncover the details soon," Sharma was quoted as saying by The Economic Times.
Sharma told the newspaper that the revelation has 'shocked and surprised' him.
Sharma told Business Standard that Dhawan should help the police and added that the company is on her side, "but we have to help the investigation. When I spoke to her last, I asked her to help me."
The fourth accused in the case Rohit Chomal, who lives in Kolkata, is still absconding, according to the police.
The police on Tuesday carried out searches at the residences of the three arrested and recovered a pen drive containing crucial information and call records along with a hard disk which has some personal and confidential data of the company, according to officials.
During the probe, it came to light that being a long-time secretary of the CEO, Dhawan had access to all documents and data of the company, they said.
"Since Dhawan's husband Jain was jobless at the time and had suffered major loss in real estate business, so a plan was hatched that she would steal data and give it to Kumar, who works in the administration department of the company, and he would further pass it on to his friend Rohit in Kolkata," the officials said.
Senior Superintendent of Police (SSP) Ajay Pal Sharma said Dhawan had around 10 months ago conveyed to her boss that she wanted to buy a property for herself in the National Capital Region (NCR).
"When she did not see her communication getting materialised she perhaps opted for this route to make quick money," the SSP told PTI.
He said when the first extortion call was made to the Paytm founder's brother Ajay Shekhar Sharma in September, the amount was decided to be Rs 30 crore which came down to Rs 19 crore after multiple rounds of negotiations.
"When they first made the call on September 20, they demanded Rs 30 crore but later came down to Rs 20 crore. It was much later with a couple of rounds of negotiations that the accused settled for Rs 10 crore," the SSP said.
According to police officials, the accused had even got Rs 2.67 lakh as initial instalments by Sharma, who then approached police and got an FIR registered on 21 October.
The incident threatens to embarrass the company, synonymous with taking digital payments mainstream in India after the government's controversial currency note ban of late 2016, as well as its billionaire founder.
Paytm, whose investors include China's Alibaba Group and Japan's SoftBank Group Corp, has declined to say how the stolen material would have allowed the blackmail of its founder, but added that only his personal data was taken.
In August, Berkshire Hathaway Inc picked up a Rs 2500 crore ($356 million) stake in the parent of digital payments firm Paytm.
"Paytm would like to reiterate that all our consumer data is protected with the highest and most impenetrable levels of security," it told Reuters in a statement, declining further comment until the results of the police investigation are known.
--With inputs from agencies
Business
Paytm Mall is also open to buying a stake in another retailer or selling a stake in Paytm Mall if a "strategic alignment" was needed, he said, but declined to comment on media reports that said the company was looking to buy a minority stake in Future Retail.
India
The arrests were made by officials of the Knowledge Park police station with the support of an anti-auto theft team of the Gautam Buddh Nagar police commissionerate as they investigated a tip-off amid a crackdown on illegal drugs
Business
Alibaba Group and its affiliate Ant Financial pumped in $680 million into Paytm's parent One97 Communications last year, taking its total shareholding to over 40 percent in the country's largest mobile wallet operator with close to 160 million customers.