Payments, small finance banks yet to devise a viable business model: SBI chief
Bhattacharya's comments come within a fortnight of RBI saying it will allow differentiated lenders like custodian and wholesale banks
Mumbai: Small and payments banks have not yet devised a business model which can be termed viable, said SBI Chairperson Arundhati Bhattacharya.
"Neither the payments banks nor small finance banks seem to have as yet devised a business model that can be said as viable," said Bhattacharya, whose bank has tied up with Reliance Industries for a payments bank venture.
Addressing a banking seminar organised by industry lobby IMC here, she added, "...a mobile banking customer, who is also a customer for payment services, will be less free to migrate to a competition for mobile services. Hence, it is hard to see payment banks taking away customers or income from commercial banks in a big way. Similar arguments hold for small finance banks."
Admitting that the entry of other non-banking companies, through their investments in small finance and payments banks, has changed the dynamics of competition in the sector, she said, "There are some legitimate concerns whether banks, particularly public sector banks, will survive this onslaught."
This is the third time the SBI chief has cast doubts over the payments banks model. At one public event, she went to the extent of saying that with deep-pocket corporates entering payments banking, it would be a "dog eat dog" scenario in the sector.
Bhattacharya's comments come within a fortnight of RBI saying it will allow differentiated lenders like custodian and wholesale banks. The RBI has already issued in-principle licences to 10 payments banks and 11 small finance banks.
Soon after Reliance Industries secured a licence to operate a payments bank, SBI tied up with the company and picked up 30 percent stake worth Rs 30 crore in the venture, which is yet to begin operations.
Noting that technology will play a bigger role in banking, she said the potential of technology, mainly mobile phones, to deliver banking services was recognised way back in 2010. She said mobiles offer the cheapest mode of banking.
"A mobile banking transaction costs about 2 per cent of the bank branching cost, 10 per cent of ATM-based transaction and 50 percent of the Internet banking cost," she said.
Banks that succeed in digital or mobile banking can expect to see an increase in low-cost float funds. "They can also better access and analyse data on customers, especially retail customers, and thus reduce non-performing assets. Digital banking can also increase productivity of back office operations and generate income on a wide range of payments."
Admitting rising competition, Bhattacharya said the share of top five banks in the total market has fallen from 46 percent in 1998 to 39.5 percent now. She added that the recent RBI decisions on new players will only increase competition.
Ruing the decline of cooperative, local area and regional rural banks, Bhattacharya said "Very little attention is being given to these banks."
"The feeling that I get is that people seem to have given up on these smaller banks. I believe that this existing sector needs reforms very badly as they are not actually controlled by the Reserve Bank," she said.
Seeking support for these small players, she said it is important that we talk about this narrative because these banks have large customer base and also employ a large number of people.
She said as the industry prepares for more competition from the new players, "we should also look at what the government machinery and the regulator are doing to make sure these existing banks are made ready for competition and some amount of handholding is provided to these institutions."
Admitting that banks are going through a period of stress, Bhattacharya said, "It is as if the global financial crisis is affecting our economy with a lag. However, it would be unwise to draw conclusions or prescriptions about our banking by reading the performance indicators over the past three years of stress."
Blaming the stress in banking on the strain in the real economy, she said as the economy contracted in 2011-12, the banking sector too took a beating.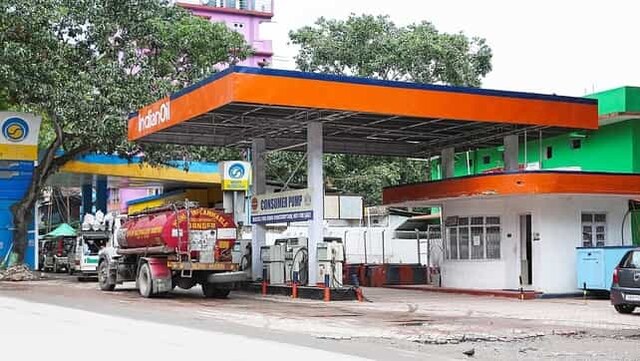 India
Petrol and diesel prices: Petrol price in Delhi stands at Rs 101.19 per litre while diesel is available for Rs 88.62. In Mumbai, petrol is retailing at Rs 107.26 while diesel costs Rs 96.19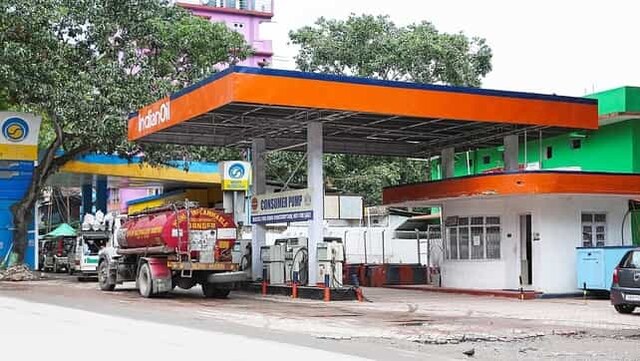 India
Petrol and diesel prices: Petrol price in Delhi stands at Rs 101.19 per litre while diesel is available for Rs 88.62. In Mumbai, petrol is retailing at Rs 107.26 while diesel costs Rs 96.19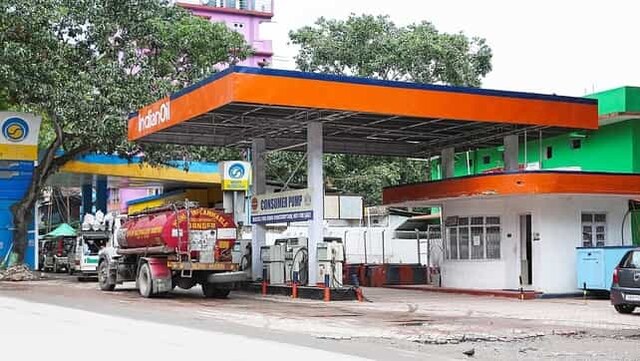 India
Petrol and diesel prices: Petrol price in Delhi stands at Rs 101.19 per litre while diesel is available for Rs 88.62. In Mumbai, petrol is retailing at Rs 107.26 while diesel costs Rs 96.19