Patanjali's amla juice faces quality issue, army canteen's retail platform suspends sale over FSSAI report
The decision to discontinue sale of amla juice was taken following unfavorable state-laboratory test report on the product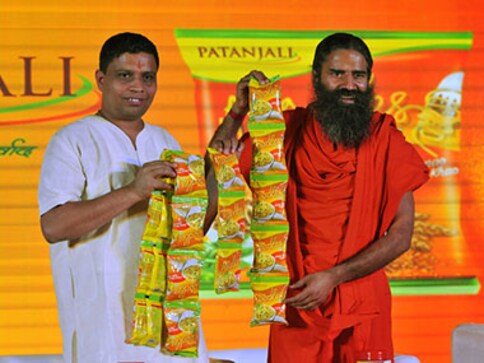 Patanjali Ayurved, the FMCG company promoted by Yoga guru Baba Ramdev, is facing restraint yet again after the retailing platform for India's defence forces, The canteen stores department (CSD), stopped selling its amla juice through its retail outlets.
The decision to discontinue sale of amla juice was taken following unfavorable state-laboratory test report on the product, The Economic Times report said.
This is not the first time the company is facing backlash with regards to its products.
The Rs 5,000 crore Patanjali Ayurved was pulled up by the regulators for selling noodles and pasta without proper licences. The company also faced the ire of FSSAI which directed its Central Licensing Authority to issue a showcause notice to Patanjali for its alleged misleading edible-oil advertisements.
In the fresh case pertaining to suspension of its amla juice product, the CSD has directed all its depots to return the product.
"The batch was tested at the Central Food Lab in Kolkata and was declared unfit for consumption. Patanjali has withdrawn amla juice from all army canteens," The ET report said quoting officials.
Last year, Patanjali advertisement for its honey products was contested by Dabur. Patanjali through its advertisements laid claim to its honey as being 'Purity ki Double Guarantee'. However, Dabur, which has a dominant share of the Rs 600 crore branded honey market, filed a case against the firm's advertising claims to the ASCI. Acting upon the complaint, the ASCI directed Patanjali to either 'withdraw or modify its advertisement.
The controversies surrounding Patanjali's advertisements is nothing new. The ASCI had pulled up the firm in July last year for running "misleading" ad campaigns that disparages competitors products.
The Consumer Complaints Council (CCC) found that Patanjalis claim for its Kachi Ghani Mustard Oil that rival makers are selling mustard oil "adulterated with oil made by solvent extraction process with neurotoxin containing Hexane", was not substantiated. "Also, the claim is grossly misleading by exaggeration," the ad regulator said in its list for the month of April, 2016, in which it upheld 67 complaints against several companies.
Besides, Patanjali also failed to substantiate its claims for Patanjali Fruit Juice, where it had claimed rival brands as "expensive juices containing less pulp".
Similarly, it also failed to substantiate its claims in the ad for cattle feed Patanjali Dugdhamrut as "other companies mix 3 to 4 per cent urea and other non-edible things in their cattle feed."
In May 2016, ASCI had rapped Patanjali Ayurved for "false and misleading" claims in its various advertisements, including its hair oil and washing powder brands.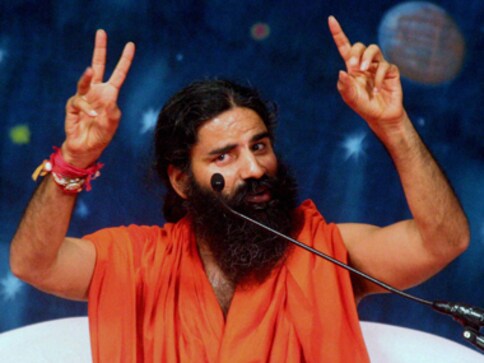 Business
Patanjali Ayurved last month entered into the cow milk segment by launching cow milk and milk-based dairy products and also has plans to launch its apparel brand 'Paridhan'.
Business
Baba Ramdev said Patanjali Ayurved would buy honey, wheat, rice, pulse, vegetables and other products grown through organic farming.
Business
Patanjali plans to open around 100 outlets of Paridhan by the end of this fiscal and have a network of around 500 stores by March 2020, mostly on the franchise model