Partnership firms involved in Rs 11,400 cr PNB scam accidentally helped bank unearth fraud, reveals letter to CBI
Had it not been for the three partnership firms involved in the fraud, the Punjab National Bank may have never unearthed the Rs 11,400 crore scam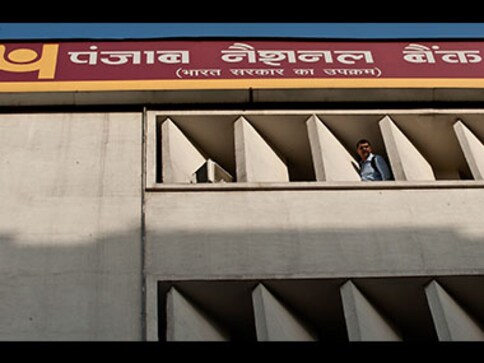 The Punjab National Bank has come under the limelight in what could easily be one of the biggest banking frauds amounting to a total of $1.77 billion (nearly Rs 11,400 crore). The fraud reportedly involves two of its former employees, celebrity jeweller Nirav Modi, and three firms.
Interestingly, had it not been for the three firms — M/S Diamond R US, M/s Solar Exports and M/s Stellar Diamonds having partners — involved in the fraud who approached the bank for another similar transaction, the bank may have never unearthed it. According to reports, the three firms are owned in partnership by Modi, Nishal Modi, Ami Nirav Modi and Mehul Chinubhai Choksi.
According to a letter, that the bank's deputy general manager, Mumbai zone, Avneesh Nepalia, wrote to the CBI, two of its employees—Gokulnath Shetty, deputy manager of the bank's Brady House corporate branch and Manoj Hanument Kherat working in the import section of the bank's foreign exchange department—issued unauthorised Letter of Undertakingss (LoUs).
LoU is a bank guarantee that is issued for overseas import payments after the client (here Modi and his partners) agrees to repay unconditionally.
The letter says that the bank found about the fraudulent issuance of LoUs for and on behalf of the three partnership firms they approached the bank for another LoU on 16 January, 2018. They "presented a set of import documents with the request to allow buyer's credit for making payment to overseas suppliers".
When the bank asked for 100 percent cash margin for the issuance of LoUs, the companies said that they had already availed the service in the past. The bank, however, found no mention of the LoUs which were issued on their behalf. Read the letter below:
On further investigation, it discovered that two of its former employees (named in the letter) had "fraudulently issued the LoUs to Modi's parternship firms without following prescribed procedure".
The two employees, according to the letter, used their access to SWIFT, a secure messaging platform for banking transactions, to issue instructions to overseas branches of Indian banks for raising buyer's credit and funding NOSTRO accounts (an account that a bank holds in a foreign currency in another bank) of PNB".
The letter alleges that the employees avoided detection of the transactions by not entering them into the bank's core banking system (CBS). A CBS updates transactiosn real time, and since the PNB employees bypassed the CBS, the bank never found about the fake LoUs.
PNB has suspended 10 officers over the scam and referred the matter to the CBI for investigation. The CBI filed FIR on 31 January, 2018, based on Nepalia's complaint.
With inputs from agencies
India
The remarks came a day after Banerjee sought to insulate Prime Minister Modi from allegations of misuse of central agencies by the BJP-led Centre against political rivals by saying she did not believe that the PM was behind the alleged excesses of the CBI and the ED
India
This comes as CBI took over the probe into Sonali Phogat's death from Goa Police on 15 September, 2022, and registered an FIR into the case followed by an order for a detailed probe in the case
Business
The 30-share BSE Sensex declined 227.93 points to 59,491.81 in initial trade. The NSE Nifty went lower by 55.05 points to 17,761.20. However, later both the benchmark indices turned choppy