Demerger: How Pantaloon cuts its debt by Rs 1,600 cr
Aditya Birla Nuvo Ltd will infuse Rs 1,600 crore into its flagship 'Pantaloon' and will acquire a majority stake in the store chain, which will later be demerged to be listed as a separate entity.<br /><br />
Pantaloon Retail, the country's largest listed retailer, plans to spin off its branded apparel business under the Pantaloons brand into a separate company, a source with direct knowledge of the development told Reuters.
Aditya Birla Nuvo, which owns several branded apparel brands such as Louise Phillipe and Allen Solly will invest Rs 800 crore in the spun-off business through Madura Garments, the source added.
Birlas will infuse close to Rs 800 crore immediately, while Rs 800 crore debt of Pantaloon Retail will get transferred into this new entity, another report in the Business Standard said.
Post-demerger, the total debt of Pantaloon Retail will reduce by Rs 1,600 crore. On completion of the demerger process, the debentures will be converted into equity in the demerged entity of the Panatloons format.
"The demerged entity, subject to necessary and statutory approvals, will invite an investment from Aditya Birla Nuvo Ltd (ABNL)," PRIL said in a statement.ABNL will subscribe to debentures amounting to Rs 800 crore issued by PRIL and on completion of the demerger process, the debentures will convert into equity in the demerged entity of the Pantaloon format.
Besides, ABNL will also take care of Rs 800 crore debt of Pantaloon, the statement said.The existing shareholders of PRIL, including its promoters will continue to own shares in the demerged entity. Post demerger, the total debt of Pantaloon Retail will reduce by Rs 1,600 crore," the statement said.
The Future group is currently negotiating numerous divestment and fund-raising transactions for both retail and non-retail businesses to pare debt of over Rs 7,000 crore, out of which Rs 4,800 crore is in core retail business.
Commenting on the deal with ABNL, Future Group CEO Kishore Biyani said: "This marks a unique coming together of brands and enterprise that will create significant value for customers, suppliers and all stakeholders."
The boards of both ABNL and PRIL have approved the proposed transaction and it is subject to the finalisation of the scheme of arrangement, due diligence and statutory and other approvals. JM Financial acted as the sole financial advisor to the transaction, it said.
Pantaloon Retail, controlled by Kishore Biyani, runs other businesses such as hypermarkets under the Big Bazaar brand, the E-zone electronics chain and lifestyle retailer Central.
Agencies
Find latest and upcoming tech gadgets online on Tech2 Gadgets. Get technology news, gadgets reviews & ratings. Popular gadgets including laptop, tablet and mobile specifications, features, prices, comparison.
Business
After Kishore Biyanbi's Future Group, Walmart and Metro AG have withdrawn Nestle's Maggi noodles from their wholesale stores in India in the wake of food safety issues pertaining to the brand. The move follows country-wide probe against the 'two-minute' instant food brand for alleged presence of lead and taste enhancer monosodium glutamate (MSG) beyond permissible limits.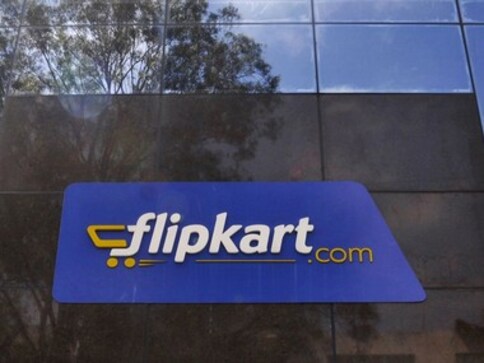 Business
Flipkart, the SoftBank-backed company, which is locked in an intense battle for market leadership in India against US-based Amazon, claimed it had 51 percent share of the online market in the kids fashion category.