Panasonic India targets Rs 12,300 cr revenue this fiscal; introduces new models of OLED, 4K TVs
Panasonic India expects its consumer business to be double in the next three years.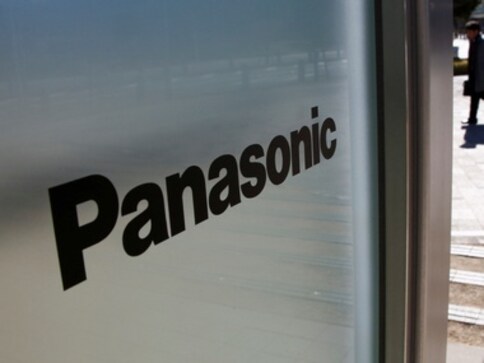 New Delhi: Japanese consumer electronics major Panasonic is aiming for revenues of Rs 12,300 crore in India this fiscal, driven by its refrigerator and TV businesses. Panasonic India reported revenues of about Rs 10,500 crore in the previous financial year.
The company also expects its B2B business to contribute almost half of its revenues by FY 2020-21 as it is expanding its presence in the segment.
Panasonic also introduced new models of OLED and 4K TVs here to strengthen its presence in the segment.
"This financial year, we are looking at Rs 12,300 crore revenue overall. Last year we had closed around Rs 10,500 crore," Panasonic India and South Asia President and CEO Manish Sharma said. This includes Panasonic's revenue from its step-down firm Anchor Electricals.
"Our intention is to grow for three years with a CAGR of 20 percent and this year, we are looking for 30 percent growth in TV," he added. "By FY 2020-21, we expect our B2B business to contribute half of our revenue," Sharma said.
Panasonic also expects its consumer business to be double in the next three years.
"Last year, we had Rs 7,800 crore from the consumer business (including Anchor) and we are looking it at Rs 9,100 crore this financial year," said Sharma who is also vice president, Appliances Company, Panasonic Corporation.
"Last year, B2B was Rs 2,300 crore and this year it is expected to be Rs 3,200 crore," he said.
In the mobile phone market, where Panasonic is struggling, the company has decided to focus only on the niche segment.
"We are looking at Rs 800 crore this year and the strategy in mobile is to focus on niche segment of Rs 9,000 and above," he said.
In the TV segment, the company expects its 4K range of televisions to account for around 25 percent share of sales this fiscal.
"This year we are looking at 1.2 million units of sales which is 11 to 12 percent of value share. Market share is currently 9 percent and next year, we are looking at 11 to 12 percent," he said.
"From less than one million units last year, we are looking up to 1.5 to 1.6 million unit in next three years," Sharma said.
The TV market in India is estimated to be around 12.5 million units. It is growing at around 10 percent every year and is expected to touch 14 million units in 2018, he added.
Sports
Ronaldo, who returned to Old Trafford in August, has scored nine times in 13 games for United this season but has failed to prevent the club's slide down the Premier League table after a series of embarrassing results
Sports
Barcelona were held to a goalless draw by Benfica at the Camp Nou in Xavi's second game as coach, but remain above the Portuguese side in Group E.