Panasonic India targets Rs 12,300 cr revenue this fiscal; introduces new models of OLED, 4K TVs
Panasonic India expects its consumer business to be double in the next three years.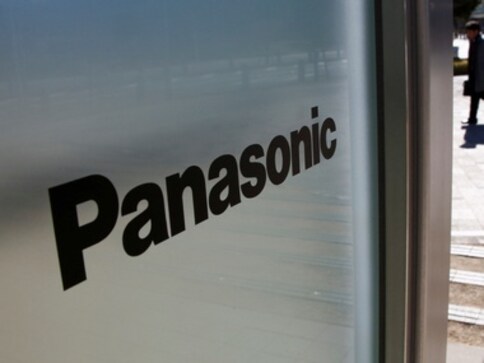 New Delhi: Japanese consumer electronics major Panasonic is aiming for revenues of Rs 12,300 crore in India this fiscal, driven by its refrigerator and TV businesses. Panasonic India reported revenues of about Rs 10,500 crore in the previous financial year.
The company also expects its B2B business to contribute almost half of its revenues by FY 2020-21 as it is expanding its presence in the segment.
Panasonic also introduced new models of OLED and 4K TVs here to strengthen its presence in the segment.
"This financial year, we are looking at Rs 12,300 crore revenue overall. Last year we had closed around Rs 10,500 crore," Panasonic India and South Asia President and CEO Manish Sharma said. This includes Panasonic's revenue from its step-down firm Anchor Electricals.
"Our intention is to grow for three years with a CAGR of 20 percent and this year, we are looking for 30 percent growth in TV," he added. "By FY 2020-21, we expect our B2B business to contribute half of our revenue," Sharma said.
Panasonic also expects its consumer business to be double in the next three years.
"Last year, we had Rs 7,800 crore from the consumer business (including Anchor) and we are looking it at Rs 9,100 crore this financial year," said Sharma who is also vice president, Appliances Company, Panasonic Corporation.
"Last year, B2B was Rs 2,300 crore and this year it is expected to be Rs 3,200 crore," he said.
In the mobile phone market, where Panasonic is struggling, the company has decided to focus only on the niche segment.
"We are looking at Rs 800 crore this year and the strategy in mobile is to focus on niche segment of Rs 9,000 and above," he said.
In the TV segment, the company expects its 4K range of televisions to account for around 25 percent share of sales this fiscal.
"This year we are looking at 1.2 million units of sales which is 11 to 12 percent of value share. Market share is currently 9 percent and next year, we are looking at 11 to 12 percent," he said.
"From less than one million units last year, we are looking up to 1.5 to 1.6 million unit in next three years," Sharma said.
The TV market in India is estimated to be around 12.5 million units. It is growing at around 10 percent every year and is expected to touch 14 million units in 2018, he added.
Find latest and upcoming tech gadgets online on Tech2 Gadgets. Get technology news, gadgets reviews & ratings. Popular gadgets including laptop, tablet and mobile specifications, features, prices, comparison.
Sports
Jurgen Klopp's champions, without injured defensive talisman Virgil van Dijk, are now unbeaten in 62 Premier League home games at Anfield but had to dig deep after falling behind to an early penalty scored by Sander Berge.
Sports
City returned to winning ways after an indifferent start to the season, courtesy of a first-half goal from Raheem Sterling, who condemned Arsenal to their seventh straight defeat in league matches between the two sides.
Sports
Cavani is not travelling with the United squad to Paris as he was not deemed fit enough to play after seven months out of action.