An investigation by an international media consortium, including the Indian Express, has unearthed several names of wealthy individuals across the world, who have hidden their money in holding companies set up in tax havens.
The Indians named in the list include actors Amitabh Bachhan, Aishwarya Rai Bachhan, DLF promoter KP Singh, Indiabulls owner Sameer Gehlaut, Gautam Adani's elder brother Vinod Adani and politicians and former chief of the Delhi unit of Loksatta Party, Anurag Kejriwal. These individuals, and in some cases their family members, have formed offshore entities in tax havens by paying to a Panama-based law firm, Mossack Fonseca. This is the case in a nutshell.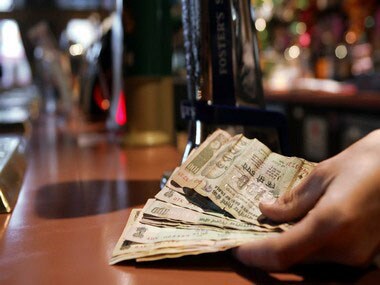 Now, the obvious question is this. Is it illegal to invest in offshore companies if the earnings are legitimate? No. It is not. But, the problem arises if the money is earned in a jurisdiction, where they are liable to pay taxes, and the money is transferred across the border without doing so. In this case, this becomes 'unaccounted wealth' or what is informally known as 'black money'.
In other words, if the individuals mentioned in the Panama list are able to prove that the money invested in these offshore entities is legitimate and already taxed, there are no issues. Else, they can be in serious trouble.
The Narendra Modi-government is under tremendous pressure to win back black money from abroad to fulfill its poll promises in the run up to the 2014 Lok Sabha elections. A 90-days black money window it announced last year yielded undisclosed foreign assets of only about Rs 3,770 crore from 638 declarations, a mere fraction of the total stock of blackmoney believed to be stashed abroad. In other words, the scheme was largely a flop show. Under the window, those with unaccounted foreign black money had to pay a tax of 30 percent and a penalty of another 30 percent to come clean.
It is important to note that the Panama list also shows the apparent failure of the the 90-days black money window offered last year to draw foreign blackmoney holders. The fate of the 90-day black money scheme was not too hard to anticipate since no one with ill-gotten wealth or unaccounted wealth would want to sacrifice 60 percent of their money to comply with the government regulations. They would find a way out by the time the arms of the law reach their bank lockers in tax havens.
When the window closed, finance minister, Arun Jaitley had warned in tough words that it will not leave any stone unturned to take action against the guilty. "Those who chose to declare between this period would not be prosecuted under the new black money law… These declarants can now sleep well." Jaitley said, adding, "those with illegal assets abroad, who have failed to make declaration, would now stand the risk of information relating to them eventually reaching the Indian taxation authorities."
It is not known whether any individuals whose names are included in the Panama list are among the declarants of the 90-days black money window that expired on 30 September, 2015. If they aren't and if investigations find that they are indeed tax-evaders, its time for Jaitley to do what he said he would do. This isn't the first time the list of black money holders surfaces in the media. In a similar investigation, a list of 1100 Indians with Swiss bank deposits was unearthed setting stage for larger debate on the black money issue.
The Modi-government has not made any significant progress on the black money hunt as it promised in the beginning, in terms of recovering money. But, it has indeed initiated efforts to do so. Not just foreign black money, the government is facing equal challenges to deal with the domestic black money holders as well.
This is also a time when Jaitley, in the Union Budget 2016, announced that a four month (June 1 to September 30, 2016) amnesty-like scheme will be given to domestic black money holders in India to disclose their illegal, unaccounted wealth by paying a total of 45 percent tax. Jaitley hasn't called it an amnesty, but in principle, it is nothing but an amnesty offered to the tax-evaders. In 1997 when P Chidambaram was Finance Minister, a similar exercise had garnered Rs 10,000 crore revenue to the exchequer.
Besides that, after the Narendra Modi-government came to power, it announced a 90-days amnesty-like window for foreign blackmoney holders charging them 60 percent tax. A total of Rs 4,147 crore of undeclared wealth was declared and the government garnered Rs 2,500 crore from the whole exercise, again a paltry sum considering the kind of blackmoney stashed abroad.
In India, political promise of action against black money is not a convincing one since many of the political parties themselves thrive on funding from the same black money holders. The lack of transparency and the give-and-take relationship between politicians and corporations/wealthy individuals makes it even more difficult to cleanse the system and undertake action against the offenders.
The important question that the Panama list brings to the table is this: Can the Modi-government initiate meaningful action against the offenders by investigating their foreign holdings and, thus, show its seriousness on the black money hunt?
Find latest and upcoming tech gadgets online on Tech2 Gadgets. Get technology news, gadgets reviews & ratings. Popular gadgets including laptop, tablet and mobile specifications, features, prices, comparison.
Updated Date: Apr 04, 2016 15:30:48 IST