Panama Papers: Here's how Modi govt can act now to bring the crooks to book
The German and Panama leaks are grim pointers -- the secretive foreign bank accounts or no longer secretive in this day and age of hacking, ethical or cynical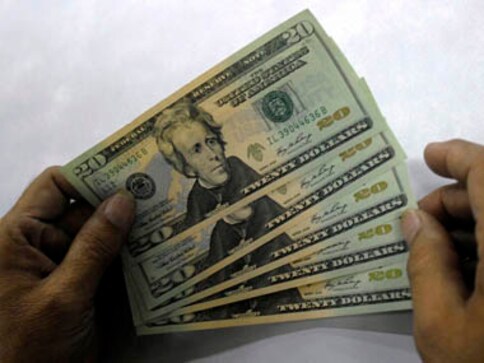 How the Panama based law firm Mossack Fonseca leaks on Indians having offshore accounts pans out would be keenly looked forward to in India.
The Liberalized Remittance Scheme (LRS) launched by the Reserve Bank of India under the mellowed down version of foreign exchange law called Foreign Exchange Management Act, 1999 (FEMA), an entirely well intentioned move, alas, it turns out had sown the seeds of doubts in the minds of wannabe investors from India.
As it happens, doubts or grey areas are fertile grounds for crooks. The LRS permitted resident Indians to invest $25,000 in 2004 which limit leapfrogged to $200,000 in 2007 on the back of improved forex position but was brought back sharply to $75,000 in 2013 as BOP position deteriorated before now settling down at US$ 250,000.
The RBI should have clearly specified the avenues in which such investments can be made like shares of listed companies in the specified stock exchanges etc. Absence of such a specific and unambiguous diktat has allowed crooks to take liberties in buying offshore shell companies in dubious places like Panama, Seychelles, and British Channel Islands etc.
The RBI also compounded its mistake by mixing up the corporate investments with LRS meant for individuals. Indian companies were for the first time allowed to invest up to 100% of their net worth for their overseas investments, including acquisitions which soon leapfrogged to 400%.
Therefore, it is surprising that the RBI allowed the LRS route to be used for investments in joint ventures abroad and in foreign subsidiaries of Indian parent companies. Be that as it may.
But in any case, the limited capital account convertibility permitted by the RBI through its LRS initiative by no stretch of imagination could be construed to be permitting remittance through illegal, subterranean or hawala route.
In other words, whoever is found to be having money or investments abroad could and should have done so only through the Indian banking channels and not by bypassing it.
Against this backdrop, the Indian government should gird its loins to throw the law book at the persons named. A show cause notice can definitely be issued which by no means can be construed as a roving fishing enquiry.
The Modi government can pat itself in the back for putting in place a disclosure regime whose pincer would now be found useful to nail the crooks.
The Income tax law now mandates every resident Indian to declare his foreign assets in his/her income tax return at the risk of adverse presumption should the authorities stumble upon any information to the contrary or in addition to what is thus disclosed.
And the black money law 2015 says with effect from 1 April 2016, the government can slap a tax of 30% plus a penalty of 90% i.e. a total bill of 120% on assets and income abroad not disclosed.
The earlier German and the present Panama disclosures are godsends for the Modi government which is being repeatedly taunted by the opposition, commentariat and hostile section of the media for not delivering on its promise of bring back black money salted away abroad by Indians.
Jaitley who takes pardonable pride in assessment through software should ask the tax sleuths to arrange for software to unravel the seemingly confusing maze of information emanating from these sources. Times are propitious. The world order is changing, with the OECD cracking down on base erosion and profit shifting (BEPS) game-plans of the MNCs.
Jaitley is crowing about the international order cracking down on crooks stashing away their illegal wealth in clandestine foreign bank accounts. But he would do well to use our own laws first before wistfully looking to results on the black money front through fortuitous international efforts.
Of course, international or OECD support must be taken not as a mendicant but proactively on the back thorough homework already done.
The German and Panama leaks are grim pointers -- the secretive foreign bank accounts or no longer secretive in this day and age of hacking, ethical or cynical.
Business
The names of at least seven "Indian nationals" have been made public in Switzerland's Federal Gazette
India
The Enforcement Directorate (ED) said it has seized mutual funds valued at Rs 10.35 crore under the FEMA law of a company "controlled" by Chirayu Amin.
World
The ICIJ has published a massive trove of 'Panama Papers' information on detailed offshore holding of companies in various tax haven nations including thousands of documents related to India linking close to 2,000 individuals, entities and addresses from the country.