P Chidambaram calls Narendra Modi's Jan Dhan Yojana 'jumla', alleges scheme used to launder money after demonetisation
P Chidambaram said the increase in the number of Jan Dhan accounts has not translated into greater flow of credit to the rural population.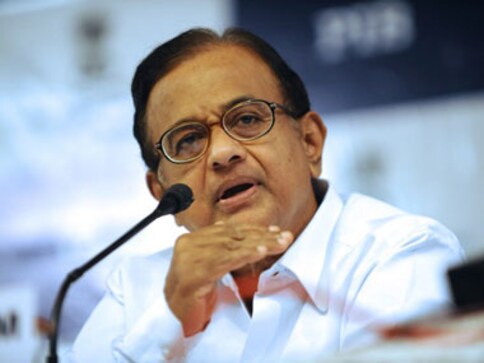 New Delhi: Congress leader P Chidambaram said on Thursday that Pradhan Mantri Jan Dhan Yojana (PMJDY) was a jumla and "an exercise in self-deception" by the Narendra Modi government, alleging that the accounts were used to launder money after demonetisation.
Addressing a press conference, Chidambaram said financial inclusion did not begin with the Jan Dhan Yojana as Modi "would like us to believe."
The former finance minister said the UPA government sowed the idea of financial inclusion and the RBI introduced the Basic Savings Bank Deposit Account (BSBDA) which was also called the "no frills account" or "zero balance account".
"Until May 2014, 25 crore BSBD accounts had been opened and the average citizen began to enjoy the advantages of modern banking. Simultaneously, the Aadhaar programme was rolled out and 65 crore Aadhaar numbers were issued by May 2014," he said.
He said BSBDA and Aadhaar were "historic achievements" and were possible because Congress-led government created a financial architecture, including National Payments Corporation of India (NPCI), Universal Identification Authority of India (UIDAI), the NPCI-launched Immediate Payment System (IMPS), BSBDA and NPCI -- launched RuPay card.
He said 12,748 rural branches and 303,504 rural banking correspondents (BCs) were appointed during 2010-2014 while only 4,679 rural branches and 177,639 BCs were appointed during the first four years of Modi government.
"Under the NDA, the BSBDA scheme was renamed the Jan Dhan Yojana. Instead of pursuing genuine financial inclusion, the NDA government's aim appears to grab headlines," he said.
"When the NDA speaks of Jan Dhan accounts, it ignores the 25 crore accounts created before 2014. Jan Dhan Yojana is another jumla and an exercise in mass deception by Modi and the NDA government," he said.
The Congress leader said that by December 2016, 24 percent of the accounts were zero balance accounts. "No data is available for the subsequent period. Of the remaining accounts, 15-20 percent have a 'balance' only because bank managers were encouraged to deposit Re 1 in the account."
He said 6.1 crore Jan Dhan accounts - or one out of five - were "inactive" and 33 percent of accounts were opened by persons who already had an account in their names.
He said the increase in the number of accounts has not translated into greater flow of credit to the rural population.
"It is now common knowledge that the Jan Dhan accounts were used to launder money after demonetisation. A humongous sum of Rs 42,187 crore was deposited in Jan Dhan accounts between 8 November, 2016 and 30 December, 2016."
He said Finance Minister Arun Jaitley initially threatened legal action over such laundering, but the Finance Secretary ruled out any investigation on the grounds it would be a "time consuming process."
"United Bank of India alone had 11,80,000 Jan Dhan accounts with over Rs 1 lakh so-called 'savings'", he said.
He also alleged that banks have converted Jan Dhan accounts into regular savings accounts and are charging exorbitant fees for any failure to maintain a minimum balance.
He said the government has failed to disclose how many Jan Dhan account holders have got the insurance after an accident or death.
The Congress leader said the funds were supposed to be cost-free for struggling banks, but they are required to bear the cost of the accounts. "SBI alone has spent Rs 775 crore as on 31 December, 2016, for maintaining the accountants. In any event, there are no comparable benefits to the customer," he said.
First Cricket News
''Extremely delighted & proud to receive the Guinness World Record for the largest attendance at a T20 match when 101,566 people witnessed the epic IPL final at @GCAMotera's magnificent Narendra Modi Stadium on 29 May 2022. A big thanks to our fans for making this possible,'' Shah tweeted.
India
Addressing a rally in Rajkot in poll-bound Gujarat in support of BJP candidates, the prime minister compared his performance with former PM Manmohan Singh's tenure of ten years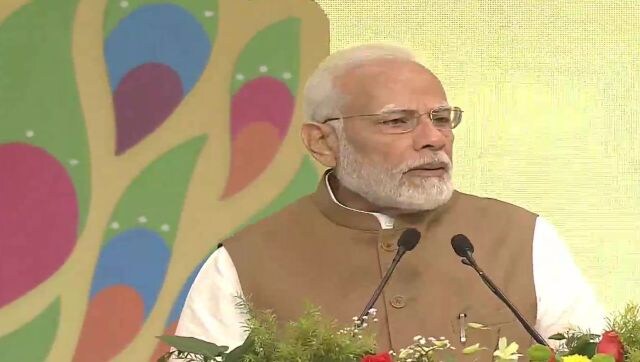 India
In September, PM Modi's carcade stopped to make way for an ambulance en route to Gandhinagar from Ahmedabad