Oyo enters long-term housing rental segment, rolls out services in Noida, Gurgaon, Bengaluru, and Pune
Oyo Living has onboarded about 36 properties with 2,000 beds, and the plan is to scale it to about 50,000 beds in the next one year
Hospitality firm OYO has launched a new business - Oyo Living, focused on the long-term housing rental sector, a media report said.
According to The Times of India, Oyo Living already has on-boarded about 36 properties with 2,000 beds, and the plan is to scale it to about 50,000 beds in the next one year.
It will be rolled out initially in Noida, Gurgaon, Bengaluru, and Pune, the report said. The hospitality firm is working with independent owners and large builders to lease out properties for long-term, Oyo's chief growth officer Kavikrut told the newspaper.
Meanwhile, on 18 October,  OYO said it had forayed into Indonesia and also confirmed an investment of over $100 million in the country as part of its expansion in Southeast Asia.
Starting operations with over 30 exclusive hotels and more than 1,000 rooms in three cities - Jakarta, Surabaya and Palembang, the company is ready to offer benefits of its hospitality experience to asset owners, property investors and travellers to Indonesia, OYO said in a statement.
The company will be working towards transforming Indonesia's hospitality industry by leasing and franchising assets and renovating them into beautiful living spaces, it added.
Commenting on the development, OYO Founder and CEO Ritesh Agarwal said: "We intend to invest over $100 million in this high growth market and plan to expand to the top 35 cities in Indonesia, including Yogyakarta, Bandung, Bali, over the next 15 months".
Indonesia is one of the top choices for both global and Indian travellers and with OYO's market learning and expertise the company is ready to tap this opportunity, he added.
"This expansion is in line with our quest to support the country's hospitality ecosystem and creating infrastructure for asset owners to grow and run successful businesses, all of this while ensuring high standards of quality," Agarwal said.
The company looks forward to creating over 60,000 (direct and indirect) livelihood opportunities in Indonesia, he added.
In September, OYO had announced a capital raise of $1 billion (around Rs 7,280 crore) in a fresh round of funding led by SoftBank Investment Advisers (SBIA) through SoftBank Vision Fund for further expansion. The funding round also saw participation from other existing investors Lightspeed Venture Partners, Sequoia and Greenoaks Capital.
--With inputs from agencies
World
He claimed that the reason for everything was that he wouldn't accept transgenderism. It's completely absurd and quite sad. It's horrifying and utterly incorrect. And it is the reason I'm here. "I'm here to work," he said
Explainers
Dragon's breath is a cereal puff infused with liquid nitrogen that produces smoke-like vapour from the nose and mouth after it is eaten. It's a viral trend that teens in Indonesia have taken to and it is causing stomach burns and food poisoning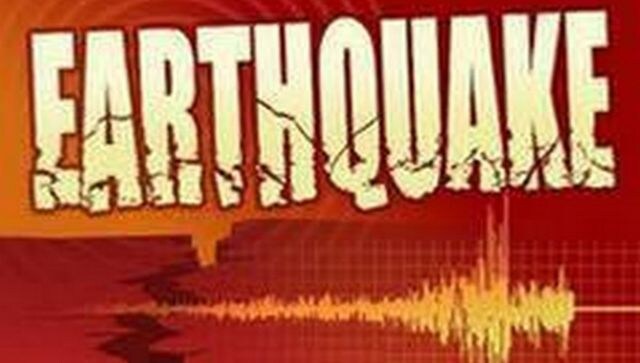 World
No casualties have been reported so far.Earthquake has hit 162 km northwest of Tobelo,a town and a district on the eastern Indonesian island of Halmahera