Owner of Russia's largest car dealership considering sale
MOSCOW (Reuters) - The controlling shareholder of Rolf, Russia's largest car dealership, said on Thursday it was exploring options for selling the firm. A spokeswoman for Delance Limited, which is Cyprus-based and controlled by the family of Rolf's founder, said it had considered selling Rolf over the last few years and that there had always been interest from potential buyers. She added that the firm planned to sell its stake in Rolf to a single buyer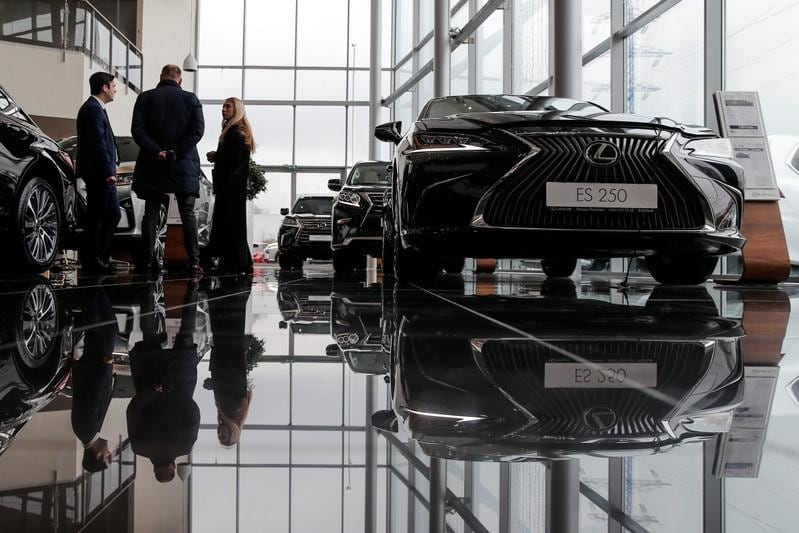 MOSCOW (Reuters) - The controlling shareholder of Rolf, Russia's largest car dealership, said on Thursday it was exploring options for selling the firm.
A spokeswoman for Delance Limited, which is Cyprus-based and controlled by the family of Rolf's founder, said it had considered selling Rolf over the last few years and that there had always been interest from potential buyers.
She added that the firm planned to sell its stake in Rolf to a single buyer.
Founded in 1991, Rolf has dominated the car dealership market in Russia since the collapse of the Soviet Union.
In September Russian authorities issued an international arrest warrant for Sergey Petrov, Rolf's founder, over alleged illegal money transfers.
(Reporting by Gleb Stolyarov; Writing by Gabrielle Tétrault-Farber)
This story has not been edited by Firstpost staff and is generated by auto-feed.
Find latest and upcoming tech gadgets online on Tech2 Gadgets. Get technology news, gadgets reviews & ratings. Popular gadgets including laptop, tablet and mobile specifications, features, prices, comparison.
Business
(Reuters) - Budget airline easyJet on Wednesday reported a bigger loss for the first half as it took a 160-million-pound hit ($199 million) from failed fuel hedging as the COVID-19 pandemic brought global air travel to a virtual standstill. The London-listed company reported a pretax loss of 353 million pounds for the six months ended March 31 from a loss of 272 million pounds last year. Revenue rose 1.6%, though easyJet took a hit from strikes in France, and storms Ciara and Dennis.
Business
FRANKFURT (Reuters) - Bayer AG on Wednesday said it agreed to settle U.S.
Business
KHARTOUM (Reuters) - Sudan will create a trade financing fund with a portfolio of $2 billion to aid the import and export of key commodities such as wheat, the Finance Ministry said, as the supply of foreign currency in circulation dwindles. Sudan's economy is at risk of freefall, hammered by an inflation rate of more than 100% and frequent shortages of bread, fuel and medicine. The country's currency has also fallen to a record low of 150 Sudanese pounds to the dollar on the black market compared with 55 at the official rate