Oriental Bank of Commerce Q1 profit at Rs 112.68 cr; bad loans decline to 12.56%
State-owned Oriental Bank of Commerce on Monday reported a net profit of Rs 112.68 crore for the quarter ended 30 June, 2019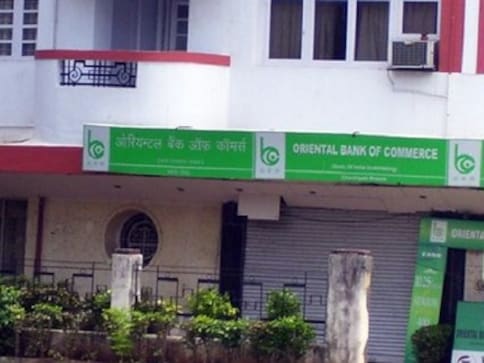 The Gurugram-headquartered lender posted a net loss of Rs 393.21 crore in the same quarter of 2018-19 financial year

It clocked a profit of Rs 201.50 crore during the quarter ended 31 March, 2019

On asset front, gross non-performing assets or NPAs came down to 12.56 percent of gross advances as on 30 June, 2019 as against 17.89 percent at June-end 2018
New Delhi: State-owned Oriental Bank of Commerce (OBC) on Monday posted a net profit of Rs 113 crore for the April-June quarter driven by higher treasury income and lower provisions due to a fall in bad asset proportions.
The Gurugram-headquartered lender had posted a net loss of Rs 393 crore in the same period of the previous financial year.
The bank has posted a profit for the fourth straight quarter in April-June. It had a net profit of Rs 201.50 crore in January-March.
"We are maintaining profit for the last four quarters. As you know June quarter is particularly sluggish for the banking industry, but our bank maintained momentum and continued to keep our business above Rs 1 lakh crore. The bank is well capitalised to fund further growth. Total business of the bank has grown by 15.68 percent," OBC Managing Director & Chief Executive Officer Mukesh Jain told reporters here.
Treasury profits for the bank increased to Rs 179 crore in the quarter under review, as against Rs 76 crore a year ago, due to downtrend movement of interest rate and impact on yield, the bank said.
Total income during April-June 2019-20 rose to Rs 5,634.98 crore from Rs 4,729.58 crore in the year-ago same period, the lender said in a regulatory filing.
The bank's interest income during the quarter grew by 15.23 percent to Rs 4,919 crore from Rs 4,269 crore a year ago, while the non-interest income was up by 55.10 percent to Rs 715 crore, as against Rs 461 crore a year earlier.
OBC said there was recovery to the tune of Rs 175 crore, up by 118.75 percent from a year ago, in two accounts during the June quarter of 2019-20.
The net interest margin, the difference between interest earned and expended, which is a key gauge of a bank's profitability stood, at 2.41 percent, down from 2.82 percent a year ago.
The bank expects the overall NIM for the fiscal to be standing at 2.75 percent during 2019-20, Jain said.
On asset front, the gross non-performing assets (NPAs) came down considerably to 12.56 percent of gross advances as on 30 June, 2019 as against 17.89 percent at June-end 2018.
Net NPAs or bad loans too fell to 5.91 percent from 10.63 percent in the year-ago period.
Provisions for bad loans came down to Rs 865.48 crore for the quarter from Rs 1,222.51 crore a year ago same period.
Substantial cash recovery, up-gradation including resolution through NCLT route and containing fresh slippages as well as additional provisioning helped the bank to bring down the bad loan exposure, Jain told reporters.
The lender brought down its fresh slippages by 50 percent to Rs 1,413 crore during April-June, 2019-20, from Rs 2,831 crore a year ago. A fresh addition to bad assets were down at Rs 1,413 crore in three months to June 2019 from Rs 2,831 crore in the year-ago period.
Jain said the bank will focus on RAM -- rerail, agriculture and MSME sector -- to further its growth, which formed a big chunk of 55.81 percent of its advances mix. Retail advances grew by nearly 33 percent, and MSME (micro, small and medium enterprises) by 12.75 percent. However, the agriculture sector witnessed a de-growth of 4.05 percent during the quarter.
He said the farm sector will gain pace in the coming future.
The bank's exposure to the crisis-ridden IL&FS group stood at Rs 1,106 crore, of which Rs 929 crore has been categorised as non-performing, while Rs 177 crore is standard.
"We are increasing our business by taking high-rated accounts only. Our exposure to the NBFC sector is around Rs 20,801 crore of which 90 percent is A above (A+) rated accounts," said Ashwani Kumar, Chief Financial Officer, Oriental Bank of Commerce.
OBC's exposure to the another crisis-hit NBFC firm DHFL stands at Rs 1,105 crore, and it said that it will prefer to remain cautious while lending to the sector.
The state-owned lender plans to raise up to Rs 3,000 crore via the qualified institutions placement (QIP) route this quarter when the market conditions would look suitable.
On asked if the bank is seeking to dilute its stake in insurance joint venture (JV) Canara HSBC Oriental Bank of Commerce Life Insurance, in which it has 23 percent stake, Jain said the JV is a good source to generate fee income, however, the option to dilute stake remains open, depending upon the need.
On the listing plan of the insurance arm, Jain said plans are afoot in the next 2-3 years.
The lender also plans to keep its structure lean and has taken a host of cost-cutting drives such as rationalisation on loss-making branches, automation of safekeeping mechanism at bank/branch premises to minimize human intervention and sale of non-core assets such as land and buildings.
OBC said this exercise may help it save nearly Rs 100 crore a year.
Shares of the bank closed 2.01 percent down at Rs 80.35 on BSE.
Business
seven charts throw more light on the bad loans crisis that has engulfed the nation's banking sector.
Business
The new pricing will be effective July 27
Business
The bank intends to raise Tier 1 capital through private placement of Basel III compliant additional tier 1 bonds of Rs 10,00,000 each at par aggregating to Rs 500 crore