Oriental Bank of Commerce offers home, vehicle loans at new repo-linked rates of 8.35-8.75%
State-owned Oriental Bank of Commerce (OBC) on Tuesday said customers can now avail home and vehicle loans at repo-linked interest rates starting from 8.35 percent and 8.70 percent, respectively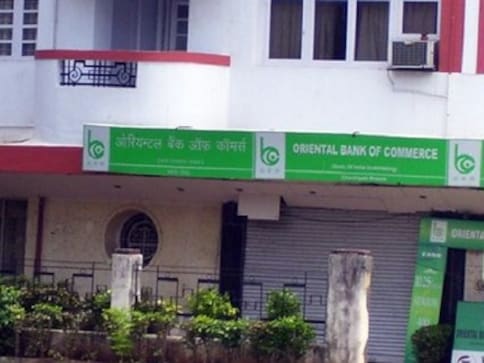 OBC has launched a new variant of home loan and vehicle loan products linked to the Reserve Bank of India's repo rate, the bank said in a release

Customers will have the option to select between MCLR linked rate, which is indexed to the bank's cost of funds or a repo rate linked to the external benchmark, bank said

The decision comes in the backdrop of Reserve Bank Governor Shaktikanta Das asking banks on Monday to link their loan as well as deposit rates to the repo, the rate at which the apex bank lends short term money to the bank
New Delhi: State-owned Oriental Bank of Commerce (OBC) on Tuesday said customers can now avail home and vehicle loans at repo-linked interest rates starting from 8.35 percent and 8.70 percent, respectively.
OBC has launched a new variant of home loan and vehicle loan products linked to the Reserve Bank of India's repo rate, the bank said in a release.
"Customers will have the option to select between MCLR linked rate, which is indexed to the bank's cost of funds or a repo rate linked to the external benchmark.
"With the new variant, home loans and vehicle loans will also be available at repo rate linked interest rate starting at 8.35 percent and 8.70 percent, respectively, thus passing on the further benefit of 20 basis points and 25 basis points respectively to the current MCLR rated pricing," OBC said.
The new home loan and vehicle loan products will directly link interest rate to an external benchmark, which in this case is the repo rate and thereby build a direct link to ensure the fair and transparent transmission of the monetary policy rate immediately to the customers, the Gurugram-headquartered lender said.
The decision comes in the backdrop of Reserve Bank Governor Shaktikanta Das asking banks on Monday to link their loan as well as deposit rates to the repo, the rate at which the apex bank lends short term money to the banks.
India
The Re 1 coin which could make you rich was released in all Indian coin mints also in some foreign mints. Such coins were last minted in 1991 and the design of the coin has been in circulation since 1982.
India
The deadline for downloading the IBPS PO prelims exam 2021 admit cards is 11 December
Business
The potential of crypto is enormous and banning it would be throwing the baby out with the bathwater