Opening branches in rural India is a loss making venture for banks
With RBI directing banks to open more brick and mortar branches at village level, Haryana government has been way short of its target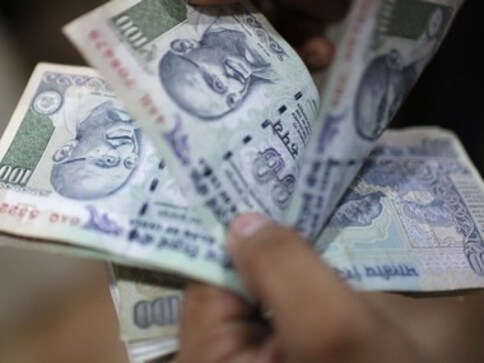 Haryana: With the Reserve Bank of India directing banks to open more brick and mortar branches at village level to facilitate banking facilities at villagers' doorstep, the Haryana government has been way short of its target.
According to norms, the state government decided to open brick and mortar branches in 194 villages in Haryana in its first phase, but only 44 of them could be opened.
The above data was released in State Level Banker's Committee in September, 2017.
A senior bank officer working in Karnal district of Haryana told 101Reporters that banks were not taking keen interest in reaching to rural population due to economical reasons. He observed that a fully operational branch of a bank needs lots of business to sustain but, transactions at rural bank remain limited to few activities, including bad loans, which are another headache for them.
However, Haryana finance minister Capt Abhimanyu Sindhu in a press conference at Chandigarh recently said that the government was committed to extend the benefits of banking till the last man.
Finance minister also added that several government schemes like Direct Benefit Schemes, Pradhan Mantri Fasal Bima Yojana, loans for entrepreneurs and Self Help Groups were not possible with inclusion of rural population.
PNB could complete less than 1/5 of its target
The Haryana finance ministry has directed the banks to open more brick and mortar branches in the villages but most of the banks failed to meet their targets.
Punjab National Bank, one of the largest nationalised banks of country, had a target to open 47 branches in villages having population more than 5,000, but could open only nine by the end of September, 2017.
Similarly, Bank of Baroda was under target to open five brick and mortar branches but they couldn't even make a beginning.
Central Bank of India was to open nine branches but they could not progress further after opening one branch. Corporation Bank and IDBI were under target to open one branch that remained a non-starter. Oriental Bank of Commerce was to open 18 branches but opened only four. The largest national Bank—State Bank of India too remained short of its target; of 21 branches, it opened only one till September, 2017.
Banks completed target
However, some of the banks that completed their target of opening brick and mortar branches in rural areas are Andhra Bank, Canara Bank, ICICI Bank and Syndicate Bank.
Districts where these branches were to be opened
Jind district, the hinterland of Haryana, was to get 25 new brick and mortar branches of bank across its villages but not even a single branch came up in first nine months of 2017. Union minister Birender Singh also hails from Jind district.
Bhiwani district, that used to be the largest district of the state in area size before Charkhi Dadri came into existence, was to have 14 branches but only five could be materialized. Similarly, of eight branches planned in Jhajjar, only two could come up. Of 15 targeted branches, only three came up in Kaithal. In home constituency of serving Chief Minister Manohar Lal Khattar—Karnal, of 11 branches only two came up. In Mewat, of 16 only two came up. Palwal district had got two branches out of targeted five. Rohtak had got five out of targeted 12.
Villagers' Take
Satpal Kumar, 55, resident of Palewal village of Yammunagar district said that he had to travel to avail bank facilities located at Raudaur or Alhahar in the same district. Kumar, who is a farmer of two acres said that due to non-availability of bank at his native place, he had to find special time for visiting bank and remains unaware of schemes related to farmers.
Krishan Singh, 72, resident of Sambalkha in Ambala district said that he had bought tractor through loan facility.
"Now, to pay the loan amounts and avail subsidy of Rs 70,000, I have to travel to nearby village bank as there was no bank in my village", he said. He said that subsidy amount has not been credited in his account and to check whether it has come or not, he has to visit weekly to find its status.
Gyan Singh, 85, resident of Dukhedi in Karnal district rued that their village does not have bank and for availing their old age pension, they have to wait for bank official from other village to come and distribute it to them. "If bank gets opened in village itself, then we don't have to wait for official from other village to come and distribute, we can have it within village without any delay", he said.
Haryana chief secretary speaks
"We are serious about extending bank branches at village level to reach the benefits of banking inclusion to the people living in rural areas", said Haryana chief secretary D S Dhesi. On the missing targets by banks in opening brick and mortar branches, Dhesi said that the government was reviewing their performances and also deliberating on the reasons of the delay. He said that 10 of the banks told that they were not getting building of their requirement in the villages. He said that they have sent out a request to village panchayats to assist the banks in getting them buildings for opening branches.
"We have even asked the Panchayats to construct a building suiting bank parameters on their own if there was no building available", Dhesi said. Talking to 101Reporters correspondent, Haryana finance minister Capt Abhimanyu said that the government was trying to rope in rural population with ambitious schemes like digitalisation, loan facility for youths for their start-ups and loan facilities for farmers for buying their equipments or getting connected with PMFBY.
He said that some of the banks were not co-operating with them and the government was keeping a close tab on them. "A deadline to meet the set targets were given to such banks by March, 2018 or else strict action would be taken against them", Abhimanyu said, who is MLA from Narnaund constituency. He said that their objective was to include more and more people with the banking facilities and it can only be possible by taking the banks at their doorstep.
A loss making venture
A senior official working with a national bank in Haryana told 101Reporters that opening a branch in a village means adding an expense of 1.50 lakh every month. He said that running a bank branch in village would require a scale one officer, a clerk, a peon, one guard, monthly rent of building, generator set and other extra recurring expenses. The bank officer said that to meet this expense, they require at least 8,000 accounts with them and to find this number of accounts in a population of over 5,000 was a challenging task. The bankers said that most of the banks were hesitating in opening branches or delaying in meeting their target owing to this reason only.
(Manoj Kumar is a Haryana-based freelance writer and a member of 101Reporters.com, a pan-India network of grassroots reporters.)
Business
The Reserve Bank of India-led Monetary Policy Committee on Wednesday increased the repo rate, or the key rate at which the RBI lends short-term funds to commercial banks, to 6.50 per cent from 6.25 per cent
Explainers
The RBI's Monetary Policy Committee has decided to raise the repo rate – at which the central bank lends money to all commercial banks – by 25 basis points to 6.5 per cent. This is the sixth such hike since May 2022. Here's what this means for the common man