Opec output deal: Does Modi govt have a plan in place to deal with an oil shock?
The minor reduction in output announced by Opec on Wednesday may not be a big worry for India at this stage, but definitely a strong reminder to the Narendra Modi-government. What needs to be seen is that when crude prices reverse whether Modi has a plan ready to absorb the price shocks in the economy.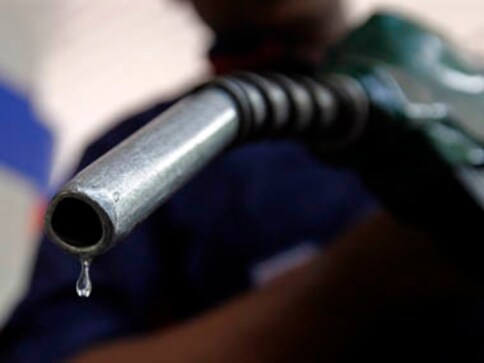 The decision of Organization of the Petroleum Exporting Countries (Opec), the international cartel of oil producing countries, to cut the output is a wake-up call to big oil consuming nations including India to eventually prepare for a life with high oil prices.
In India, the Narendra Modi government, which has immensely benefitted from cheaper oil prices to set the domestic economy in order, cannot ignore early signals. Once oil prices start moving up, there'll be cascading impact on the country's fiscal scene and inflation dynamics.
As per the Opec agreement, the first deal since 2008, the oil producers would reduce output to a range of 32.5-33.0 million barrels per day (bpd), from 33.24 million bpd, thus effectively bringing back the production ceilings abandoned earlier. Why does it matter to India? The simple reason is that the Opec cartel controls over 40 percent of the global oil production and over 70 percent of the proven oil reserves on the planet.
The Middle East region supplied about 60 percent of the total 202.9 MT of crude oil imported by India during 2015-16 fiscal, compared with 109.88 MT or 58 percent of its entire oil need of 189.44 MT from the Middle East in 2014-15, going by a PTI report.
Hence, for India, which relies heavily on imports to meet its fuel needs (80 percent of oil demand is met through imports in India and constitutes the largest share of its import bill), any decision of Opec is hard to ignore. Already, oil prices have zoomed by 5 percent after the Opec announcement hit the markets on Wednesday.
According to commodity experts such as Gnanasekar Thiagarajan, director, Commtrendz Research, this could be bad news for India. "Opec production cut could be bad news, as we are a large consumer of crude oil. In the last two years crude has been on the decline and that has helped the current account deficit, and for the first time it could move to a surplus in last quarter of current fiscal. But, at present levels and due to the possibility of prices rising going forward due to the winter season demand coming up, crude prices are likely rise towards $60-62," Thiagarajan said.
Cheap oil has contributed immensely helped Modi to repair the cracks in country's economic fundamentals compared with the UPA regime which didn't have the 'oil' luck. The country spent $64 billion on crude import in 2015-16, down from $112.7 billion in the previous year. The fiscal deficit improved significantly since then (3.5 percent targeted this year), inflation eased from near double digit levels (around 5 percent now). Particularly, as far as Reserve Bank of India's inflation battle is concerned, cheap crude oil has played a major role.
The question is whether the country has a plan ready to put in action when the oil prices move up sharply. "China was rumored to have built some reserves when prices dropped, not sure if India did anything like that. So, this is certainly a matter of worry as rise in crude oil prices directly adds to the inflation and any hopes of a interest rate cut could be dashed," Thiagarajan said. At this stage, Iraq is India's largest oil supplier. According to information provided by Petroleum Minister, Dharmendra Pradhan in Parliament in July, Iraq sold 11 million tonnes (MT) of crude oil to India during April-June, higher than 10 MT sourced from Saudi Arabia, which sold 35 MT of oil in 2014-15 and 40.04 MT in 2015-16.
The Opec decision may influence the thought process within the central bank on future rate cuts. The central bank, in the past, has warned on a reversal on the oil prices as an upside risk to the inflation trajectory. So far the consumer prices inflation has largely followed the central bank's gliding path, registering just above 5 percent at the last reading. The RBI is anyways not expected to cut its rates at the October review since it would want to take note on the monsoon impact on crops, but is seen cutting rates in December. If the oil price sustains on the higher side, the apex bank may turn even more cautious to lower its guard on the inflation battle.
"If output curbs are imposed, Indian authorities will watch developments closely. Much really depends on the scale of cuts and the follow-through. If the impact is fleeting, India will not have much to worry about. Even if oil prices climb from current levels, a break above $60 per barrel will be needed for one to turn cautious on India's macro profile," Radhika Rao, economist at Singapore-based DBS Bank said.
But, given that even when the oil prices crashed the Indian government has not passed on the benefit to the end consumer fully can, in a way, help avert a big shock when crude oil prices reverse, Rao said. "Domestically, imposition of fuel excise taxes limited the extent to which local fuel prices adjusted to the fall in global prices. This will cushion the immediate impact of from a modest bounce in oil prices on the economy. Risk sentiments might however weaken in the interim if it appears that the supply curbs carry a bite," Rao said.
Madan Sabnavis, chief economist at Care rating, too said oil price movements from this point is crucial to watch to decipher the actual impact on Indian economy. "Need to see if price permanently move up or not. Presently looks like that there is still supply exceeding demand," said Sabnavis.
The bottomline is this: The minor reduction in output announced by Opec on Wednesday may not be a big worry for India at this stage, but definitely a strong reminder to the Narendra Modi-government. What needs to be seen is that when crude prices reverse whether Modi has a plan ready to absorb the price shocks in the economy.
Find latest and upcoming tech gadgets online on Tech2 Gadgets. Get technology news, gadgets reviews & ratings. Popular gadgets including laptop, tablet and mobile specifications, features, prices, comparison.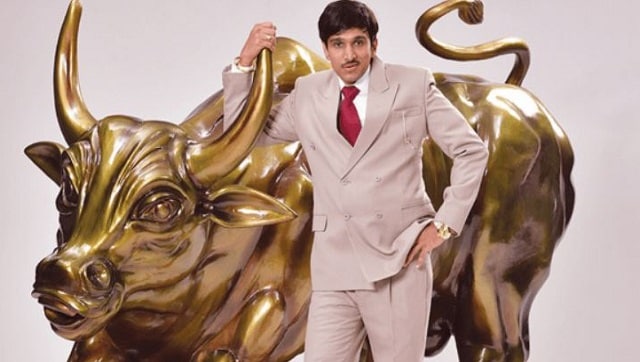 Entertainment
The last time Hansal Mehta reinvented himself he gave us films like Aligarh and Shahid. Post Scam 1992 and Chhalaang, I can't wait to see what Hansal 3.0 will bring us.
World
Barack Obama's new memoir, 'A Promised Land', goes on sale on Tuesday, 17 November
Entertainment
In pretending to care for the world, Kumar has chosen to play to the gallery of sainthood, rather than to his strength. Even his purported risks, like playing a transgender character in Laxmii – are employed towards manufacturing consent for his 'do-good' image.