OPEC countries lose $500 million a day in oil price crash
By Ahmad Ghaddar LONDON (Reuters) - With oil erasing over a third of its value overnight after a messy breakup of the OPEC+ alliance, OPEC members are bleeding over half a billion dollars a day in lost revenue, according to Reuters calculations. Interactive Graphic: Oil price dive turns up the heat on OPEC finances https://tmsnrt.rs/2TOo7nb Oil price dive turns up the heat on OPEC finances https://fingfx.thomsonreuters.com/gfx/editorcharts/OIL-OPEC/0H001R8FBC7L/eikon.png For the most part, oil is a top income source for members of the Organization of the Petroleum Exporting Countries and such a dramatic fall in prices will put strain on their economies, some of which such as Iran and Venezuela, are already on the brink. Brent crude futures were down by as much as 31% to $31.02 on Monday, their lowest since mid-February 2016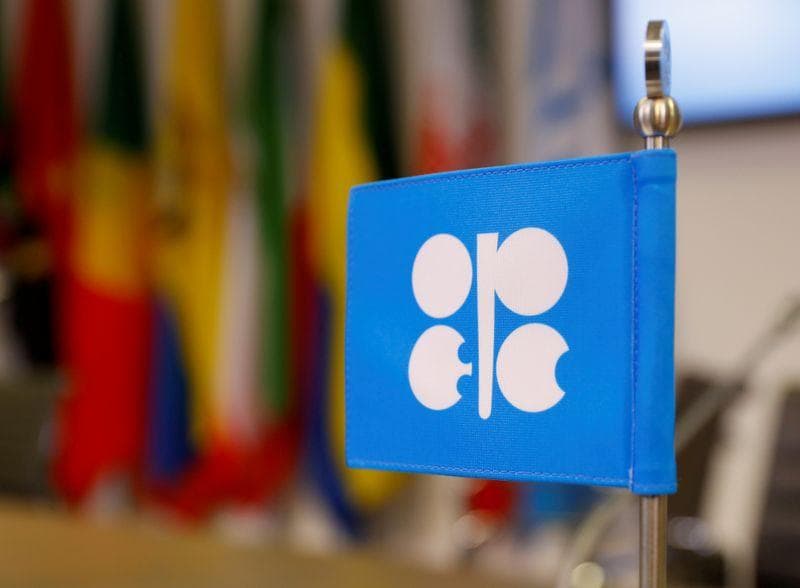 By Ahmad Ghaddar
LONDON (Reuters) - With oil erasing over a third of its value overnight after a messy breakup of the OPEC+ alliance, OPEC members are bleeding over half a billion dollars a day in lost revenue, according to Reuters calculations.
Interactive Graphic: Oil price dive turns up the heat on OPEC finances https://tmsnrt.rs/2TOo7nb
Oil price dive turns up the heat on OPEC finances https://fingfx.thomsonreuters.com/gfx/editorcharts/OIL-OPEC/0H001R8FBC7L/eikon.png
For the most part, oil is a top income source for members of the Organization of the Petroleum Exporting Countries and such a dramatic fall in prices will put strain on their economies, some of which such as Iran and Venezuela, are already on the brink.
Brent crude futures were down by as much as 31% to $31.02 on Monday, their lowest since mid-February 2016. At that low, prices were down nearly $20 a barrel from a high before the meeting of OPEC and its allies on March 6.
This means that in total, and based on their average February production, OPEC members lost more than $500 million in revenue, according to Reuters calculations.
The losses are a lot more pronounced when compared with the high of $71.75 a barrel that Brent hit in January.
OPEC had been pushing for expanding the existing cuts with its allies, known as OPEC+, by an additional 1.5 million barrels per day to over 3 million bpd until the end of the year. Russia turned the proposal down, causing the collapse of the alliance and the start of a price war over market share.
OPEC members Nigeria and Algeria on Monday said the breakdown of the deal will be painful for producers.
For some nations, including one the group's richest members Saudi Arabia, fiscal budget break-even oil prices were already much higher than the oil price before the most recent collapse.
"A $10 a barrel decline in oil prices lowers fiscal revenues by 2-4% of GDP, depending on the country, and fiscal break-even prices are well above current levels for all Gulf Cooperation Council sovereigns," Jan Friedrich, Head of Middle East and Africa Sovereign Ratings here at Fitch Ratings said.
"However, at least the higher-rated sovereigns, particularly Kuwait, Qatar and Abu Dhabi, have ample buffers, mainly in the form of sovereign wealth funds," he added.
(Additional reporting by Alex Lawler and Libby George; editing by David Evans)
This story has not been edited by Firstpost staff and is generated by auto-feed.
World
ATHENS (Reuters) - Greek police used teargas and water cannon to disperse people who had gathered in central Athens on Saturday to protest against mandatory COVID-19 vaccinations. More than 4,000 people rallied outside the Greek parliament for a third time this month to oppose mandatory inoculations for some workers, such as healthcare and nursing staff.
World
ISTANBUL (Reuters) - Two Turkish soldiers were killed and two were wounded in an attack on their armoured vehicle in northern Syria, and Turkish forces immediately launched retaliatory fire, Turkey's defence ministry said on Saturday. "Our punitive fire against terrorist positions is continuing," the statement on Twitter on said. It did not specify where the attack occurred, but media reports said it was in the al-Bab area.
World
By Marcelo Rochabrun SAO PAULO (Reuters) - Protesters took to the streets in several Brazilian cities on Saturday to demand the impeachment of far-right President Jair Bolsonaro, whose popularity has fallen in recent weeks amid corruption scandals against the backdrop of the pandemic. This week, news broke that Brazil's defense ministry told congressional leadership that next year's elections would not take place without amending the country's electronic voting system to include a paper trail of each vote. Bolsonaro has suggested several times without evidence that the current system is prone to fraud, allegations that Brazil's government has denied