ONGC's HPCL acquisition: Narendra Modi govt's aggressive divestment drive is a winner for economy
The government has to take the lead and pump in huge sums into big infrastructure projects. Only this can bring the economy out of the woods. An aggressive disinvestment strategy is critical in this context.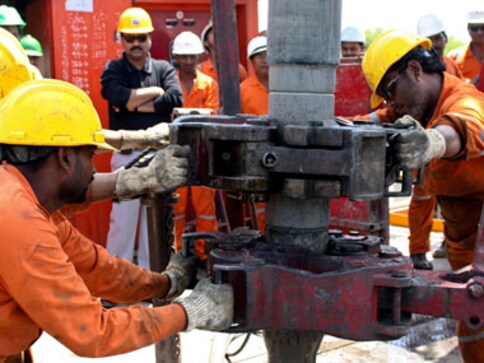 The Narendra Modi government's aggressive disinvestment drive augurs well for the economy to stay on the path of fiscal prudence and recovery. Wednesday's cabinet decision to sell the government's 51.11 percent stake in oil refiner Hindustan Petroleum Corporation Ltd (HPCL) to Oil and Natural Gas Commission (ONGC) is a winner in a strategic sense and also to rake in cash to fill up government's coffers. The exercise will fetch anywhere between Rs 26,000 crore and Rs 30,000 crore, according to government estimates.
On the disinvestment front, the Modi government has surely got to a good start this fiscal year. It has so far mopped up Rs 3,743 crore through sale of stakes in public sector units (PSUs) like Hindustan Copper Ltd (HCL), National Aluminium Company (NALCO), Housing and Urban Development Corporation (Hudco), Oil India Ltd (OIL), Rashtriya Chemicals and Fertilisers Ltd (RCFL) and another Rs 4,153 crore through strategic disinvestment of 2.5 percent stake in Larsen and Toubro (L&T). That makes the figure so far close to Rs 8,000 crore or about 11 percent of the total disinvestment target of Rs 72,500 crore this year. This isn't a bad figure in the first three months of the fiscal year.
If the HPCL stake sale brings in another Rs 30,000 crore, it will help the government meet the almost 52 percent of the annual disinvestment target, including the ones concluded so far.
The government, however, needs to continue more aggressively. Its holding in companies like HCL and Hudco continues to be above 80 percent, which means there is enough room to exit further at an appropriate time.
The government has done well to hit when the stock markets are on an upswing mode and not wait until the end of the year. In the next stage, the proposed disinvestment in loss-making national carrier Air India (whenever it happens after the cost-cutting exercise) too will be a winning move since the government has already put in a lot of good money after bad in the inefficient air carrier that has so far failed to work out a profit-formula. Air India has always been a white elephant.
So far, the airline has received Rs 23,993 crore of the Rs 30,231 crore equity infusion promised by the government under a financial restructuring plan in 2012. In 2015-16, the national carrier reported a loss of about Rs 3,587 crore in 2015-16 as against a loss of Rs 5,859 crore in the preceding year.
The target of Rs 72,500 crore from disinvestment is ambitious but not impossible to achieve. The fact that the government has shown the will to fix such a high target and is working aggressively to achieve this itself will send positive signals to foreign private sector investors.
At a time when private investment cycle is yet to turn the corner, the government can use this money for higher capital expenditure to kick off economic activities. Once the momentum is generated, the private sector will follow.
In 2016-17, the government raised about Rs 45,000 crore as against a target of Rs 56,000 crore that was lowered from the original target of close to Rs 70,000 crore. In the year before, the disinvestment revenue was only about Rs 30,000 crore.
PSU banks should be next target
Another major challenge the Modi government will face on the disinvestment front is the stake sale in public sector banks. The government owns majority stake in these banks that are dominated by trade unions and hence any attempts to sell its holding will invoke pressure from the unions backed by political parties. But, privatising inefficient state-run banks is a critical component in the disinvestment road map, not just to earn revenues but also to let private money come into these banks which are fund-starved.
As pointed out in an earlier article, India Ratings and Research estimates that Indian banks need to provide a bare minimum of Rs 18,000 crore additionally towards the 12 accounts identified by the Reserve Bank of India (RBI) for reference to the National Company Law Tribunal (NCLT) under the Insolvency and Banking Code (IBC). The additional provisioning, the agency estimates, will eat into banks' profits by around 25 percent in FY18.
Out of the total Rs 18,000 crore required for provisioning, the iron and steel sector contributes around Rs 10,500 crore and the infrastructure sector Rs 4,100 crore, the agency said. Just like Air India, many of these banks are zombies that have little life left in them and a big drag on government finances. The government should target these white elephants next.
Let's get one thing clear: The Indian economy is not yet out of the woods primarily on account of lack of fresh investments and absence of consumer demand. To revive this, the government will have to take the lead and pump in significant money to big infrastructure projects, which will have positive impact on all layers of the economy.  An aggressive disinvestment strategy is critical in this context. The Modi government should maintain the disinvestment momentum instead of waiting for perfect market conditions that will never come.
Business
According to the official notification by ICICI Bank branch, some coins cannot be reused under RBI regulations. These include Cupronickle coins of some denominations
How To
There won't be any extra charges for UPI-enabled cardless cash withdrawals from ATMs.
Business
Bank loans to NBFCs have been constantly rising at a time when corporate bond yields have substantially increased due to expectations that the RBI will continue to raise the repo rate from its present level.