ONGC gets Cabinet nod for buying 51% stake in HPCL, will help govt reach fiscal targets
The Cabinet on Wednesday approved sale of government's 51.11 percent stake in oil refiner HPCL to India's largest oil producer ONGC.
New Delhi: The Cabinet on Wednesday approved sale of government's 51.11 percent stake in oil refiner HPCL to India's largest oil producer ONGC for a potential Rs 26,000 crore to Rs 30,000 crore, a top source said.
While ONGC buying HPCL will help the government meet as much as 40 percent of its target for raising Rs 72,500 crore in the current fiscal through stake sales, more deals in the oil sector including one where refiner Indian Oil Corp (IOC) buys out explorer Oil India Ltd or Bharat Petroleum Corp Ltd (BPCL) merges with gas utility GAIL may be in the offing.
The source said the Cabinet headed by Prime Minister Narendra Modi gave in-principal approval for Oil and Natural Gas Corp (ONGC) buying Hindustan Petroleum Corp Ltd (HPCL).
Oil minister Dharmendra Pradhan is likely to make a statement on the deal as well as other potential mergers tomorrow afternoon in the parliament.
Prior to the merger, HPCL is likely to take over Mangalore Refinery and Petrochemicals Ltd (MRPL) to bring all the refining assets of ONGC under one unit. ONGC currently owns 71.63 percent of MRPL while HPCL has 16.96 percent stake in it.
HPCL buying ONGC stake will give the explorer Rs 16,414 crore at Wednesday's closing price. ONGC, which has cash reserves of Rs 13,014 crore, also has an option to sell part or all of its 13.77 percent stake in IOC which is worth nearly Rs 25,000 crore.
The source said ONGC will not have to make an open offer to minority shareholders of HPCL as the government's holding is being transferred to another state-run firm and the ownership isn't changing.
The deal will be completed within a year, he said.
HPCL will become a subsidiary of ONGC and will remain a listed company post the acquisition, he said adding the board of the refining and marketing company will continue to remain in place.
HPCL has a market cap of Rs 58,485.55 crore, based on Wednesday's closing price of Rs 384 a share on the BSE.
At today's rate, ONGC will have to shell out close to Rs 30,000 crore for government's 51.11 percent but the actual price may be either of one-year, 26 week or 60 day average scrip price, the source said.
ONGC chairman and managing director Dinesh K Sarraf said the funding plans for the acquisition are in place but refused to reveal them citing market sensitivities. "Many options have been debated," he said.
Once the government officially notifies the decision, the board of ONGC will consider buying out HPCL and valuations will then be worked out, he said.
The source, cited earlier, said a committee — headed by finance minister Arun Jaitley and comprising Pradhan and road and transport minister Nitin Gadkari — has been constituted to work out the modalities.
Sarraf said there was a strong case for merging MRPL, which ONGC had acquired in March 2003 from AV Birla Group, with HPCL but no modalities have been worked out yet.
MRPL will be the third refinery of HPCL, which already has units at Mumbai and Visakhapatnam in Andhra Pradesh.
A source in ONGC said the company may not appoint valuation advisers as the job would be done by the seller (the government).
Jaitley had in his Budget for 2017-18 fiscal talked about creating an integrated oil behemoth. After that oil companies were asked to give their options.
ONGC had evaluated options of acquiring either HPCL or BPCL — the two downstream oil refining and fuel marketing companies.
It found the nation's second-biggest fuel retailer BPCL too expensive and conveyed its choice to the parent oil ministry.
Another source said the transaction is likely to be completed within this fiscal year.
ONGC has cash reserves of Rs 13,014 crore and to fund the government stake acquisition in HPCL, it will have to borrow at least Rs 10,000 crore, the source said.
BPCL has a market cap of Rs 1,01,860.56 crore and buying government's 54.93 percent would alone have entailed an outgo of about 56,000 crore.
HPCL on the other hand has a market cap of Rs 58,485.55 crore and buying government's entire 51.11 percent stake would entail an outgo of Rs 29,900 crore.
Sources said the government was initially looking at creating an integrated oil company through merger of an oil producer with a refiner but the idea was dropped for the fear of repeating the Air India-Indian Airlines kind of a merger which is not considered successful.
Similar differences in work culture and ethos prevail in upstream and downstream firms and so the exercise under consideration now is to only help the government mop up resources and HPCL would become a mere subsidiary of ONGC.
There are only six major companies in the oil sector — ONGC and Oil India Ltd being the oil producers, IOC, HPCL and BPCL in refinery business and GAIL in midstream gas transportation business.
The rest, such as ONGC Videsh, Chennai Petroleum Corp (CPCL), Numaligarh Refinery Ltd and MRPL, are already subsidiaries of one of these six PSUs.
HPCL will add 23.8 million tonnes of annual oil refining capacity to ONGC's portfolio, making it the third-largest refiner in the country after IOC and Reliance Industries.
Business
Sources said HPCL has not made any firm proposal for the acquisition to ONGC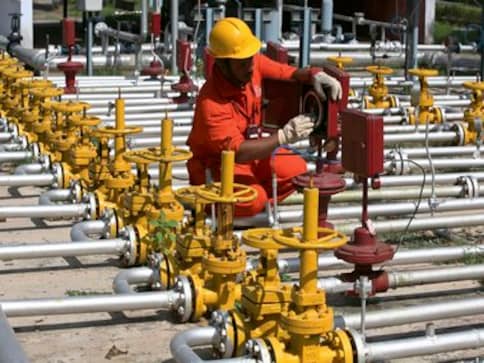 Business
The board of state-owned Oil and Natural Gas Corp (ONGC) on Monday gave 'in-principle' approval to acquire government's 51.11 percent stake in Hindustan Petroleum Corp Ltd, the company said in a regulatory filing.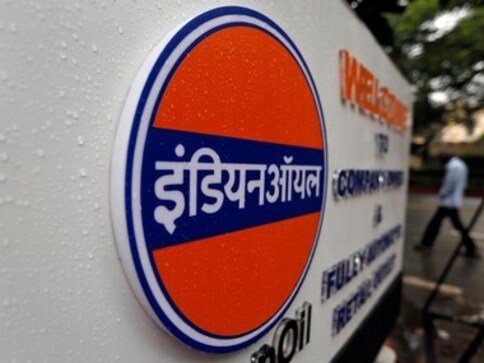 Business
India is capitalizing on low global oil prices to fill its underground strategic oil reserves, with the first shipload of 1 million barrels of crude oil from the UAE arriving at Mangalore as part of efforts to shore up supplies to meet any supply or price disruption