Once preferred investment choice of Indians, fixed deposits are back in favour; eight reasons why FDs are beneficial
Current volatility and a steady increase in interest rates have given everyone enough reasons to park a proportion of their funds in fixed deposits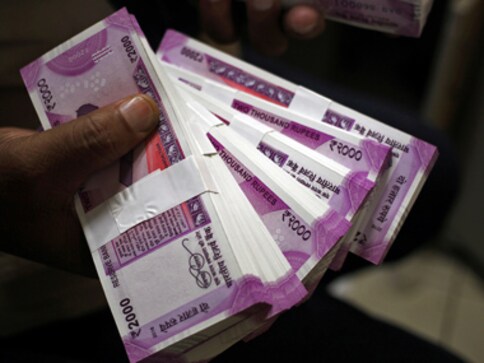 Though investors continue to park their funds in more lucrative and relatively high-risk options such as equity and mutual funds, the humble and faithful fixed deposit (FD) is drawing attention for one primary reason — increase in interest rates of banks and corporate fixed deposits. Most banks are currently offering rates in the range of 6.5-7.5 percent while companies are providing slightly higher rates in the 7.5-9 percent range.
Fixed deposits had earlier lost its sheen due to the constant reduction of interest rates offered in comparison to the roaring return of investments that other market influenced instruments had been giving. But the current volatility and a steady increase in interest rates over the last few months have given everyone enough reasons to park a proportion of their funds in the evergreen fixed deposits.
Whether one is looking for a short-term goal or a long-term investment but is averse of taking a high risk; don't have enough time to search for high return equity options and don't trust anyone with their money, then FD is the best investment option for them. It is like one has stored money in their wardrobe and forgotten about it. And it is also like putting away a lump sum amount and enjoying periodical payouts, whichever suits one best.
Fixed deposits come with two options – cumulative and non-cumulative. Cumulative FDs means creating a deposit for a longer term where the yield at the end of each year gets added to the principal and is re-invested. A non-cumulative FD comes with a periodical payout, say monthly, quarterly or annually, and is suitable for those who need regular income. While non-cumulative is like a regular income, it carries a lower interest rate than cumulative FDs.
Today, fixed deposits are being offered by both banks and companies called as Bank FD and Corporate FD respectively. There are a handful of housing finance companies in the country which offer fixed deposits at attractive rates. However attractive the offer on the table seems to be, it is prudent to conduct a thorough research and invest in companies with sound fundamentals, ethical business practices and high credit ratings.
Let's look at some of the major benefits of investing in fixed deposits.
Guaranteed returns: Unlike risk-prone investments in stocks, commodities and mutual funds, fixed deposits have fixed rates of interest that ensure fixed returns at regular intervals or at the end of the tenure.
Flexibility: The beauty of bank and corporate FDs is that these can be invested in for short to a fairly long period of time, say, anywhere from 12 months to 120 months depending on the need of the investor. One can also invest in more than one fixed deposit in the same bank or company and for different time periods.
Encouraging savings: Fixed deposits are usually the first mode of investment for the young or first-time employees who would like to put aside a certain amount of money every year and benefit from the interest it earns over a time period. FDs have been seen to encourage savings and planning expenses accordingly.
Easy withdrawal: In case of a financial emergency, one can close a fixed deposit and withdraw the principal and interest accrued by paying a small penalty, as opposed to stocks or real estate where higher or lower ROI would depend on the prices prevailing on the day of the sale.
Loan on FD: If at all, getting a loan from a bank or other sources seems difficult, fret not. The bank or the company can issue a loan against the individual's deposit by using it as a collateral. The interest rates charged are much less when compared to traditional loan interest rates, and marginally higher than the FD interest rate. The loan to value ratio is typically 70 percent to 90 percent of the FD amount and can be repaid within the tenure of the deposit.
Flexible interest payouts: Based on the need and the goal, investors can either opt for cumulative or non-cumulative interest rates, both of which have their own advantages.
Ease of investment: Fixed deposit is amongst the easiest saving instruments available today. It is widely understood and one does not require a financial expertise to invest in FD. Most of the companies offering FDs have inbuilt calculators where one can know the maturity amount after entering their relevant details.
Convenience: Today most of the services are offered at a click of a button. Similarly, opening an FD does not require a walk to the branch. One can open the deposit anytime anywhere by just entering their details and e-KYC details for verification. Very few also offer conveniences like auto-renewal and online redemption for making customer's life all the more easier.
In conclusion, what makes a fixed deposit an attractive mode of investment is the security and assured returns it offers.
(The author is Executive Director and Business Head, PNB Housing Finance)
Business
As per Kotak Mahindra Bank's website, you can open a fixed deposit with a minimum of Rs 5,000. Furthermore, for FDs with tenure below 181 days, the interest will be calculate as simple interest
Business
It must be kept in mind that the interest rate on fixed term deposits is different for senior citizens. Furthermore, these rates are subject to change without prior notice
Business
While different banks have different penalty rates, the fee typically ranges between 0.5 and 1 percent of the interest